Discover range of artworks on display in Dubai focused on a use of text during this first of its kind exhibition … reports Asian Lite News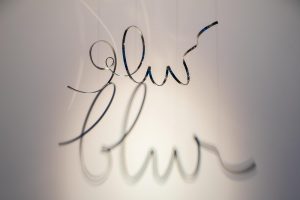 Opera Gallery Dubai is proud to open this season with 'More than Words' exhibition, featuring a range of artworks focused on a use of text. Carefully curated selection of artists, who express their unique vision using some of the most fundamental symbols universally known to man.
'More than Words' exhibition welcomes collectors to discover how each of the works on display projects the artist's message, often simply yet emphatically, with potent use of these ubiquitous and elementary forms.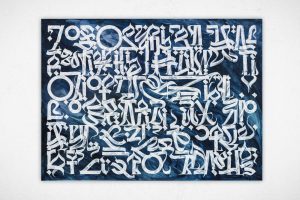 The exhibition will present artists such as, Mel Bochner and Ben legible letters, arranged in either random or cohesive sentences; bright neons from Tracey Emin; intricate yet minimalist works of Alessandro Algardi; poems written in braille by Roy Nachum; wall mounted sculptures of peculiar sentences made apparent through the shadow projected on the wall by Fred Eerdekens; SEEN the Godfather of graffiti; calligraphy by Pokras Lampas; and last but not least, a beautiful work on paper, from none other than Jean-Michel Basquiat, features naive, almost childlike, sentences mixed into the wild composition.
If pictures are worth thousands of words, then the conversations artists start through their works will transcend the words of script and image, in an eloquent speechlessness.
Opera Gallery welcomes you to you to experience the unique work of these exciting artists and be part of their dialogue weaved through this extraordinary exhibition, opening will be held on Wednesday, October 16th from 7 to 9pm and will run until the October 30th, 2019.