During the 16-months' tenure of Shehbaz's PMship, the PML-N saw several party leaders, majority of them Punjab veterans, turning to London for their grievances to be heard. It led to the party touching its lowest ebb of popularity in Punjab since Nawaz Sharif's entry into politics under General Zia-ul-Haq's tutelage in 1980's, writes Mohammed Anas
Despite having been given a favourable pitch for the final political innings of his life, the "reconciled" return of former Prime Minister Mian Mohammed Nawaz Sharif is not appearing changa (okay). The problem for the establishment (military), his party, the Pakistan Muslim League-Nawaz (PML-N), its immediate coalition partners like Pakistan People's Party (PPP), Jamiat Ulema Islam-Fazal, the judiciary, and above it all for Punjab, his home state, is the same – his return.
First complex web that Sharif's return has woven is around Sharifs – his clan. He has to decide on his succession. Then, who will be next – his daughter Maryam Nawaz or brother Shehbaz Sharif (and after him possibly his son Hamza).
A senior N-leaguer told the Dawn that Sharif is old and thinking about his legacy. "He is the senior-most statesman in the country. He is now at a point where he would be thinking about his legacy. He will want to think of some kind of grand reconciliation, to put the country back on track," he said, hinting that both the Sharif family and their party will soon undergo leadership changes.
The average age of senior N-league leaders is above 70 and most of them are eager to adjust their next generation into politics.
There are rumours of Maryam Nawaz being primed for the position of deputy prime minister. In case, the family feud ensues, this position may go to Shehbaz. However, Shehbaz's fortune, say PML-N insiders, depends on how the party fares in Punjab. Then, there will be the coveted chair of Punjab chief minister.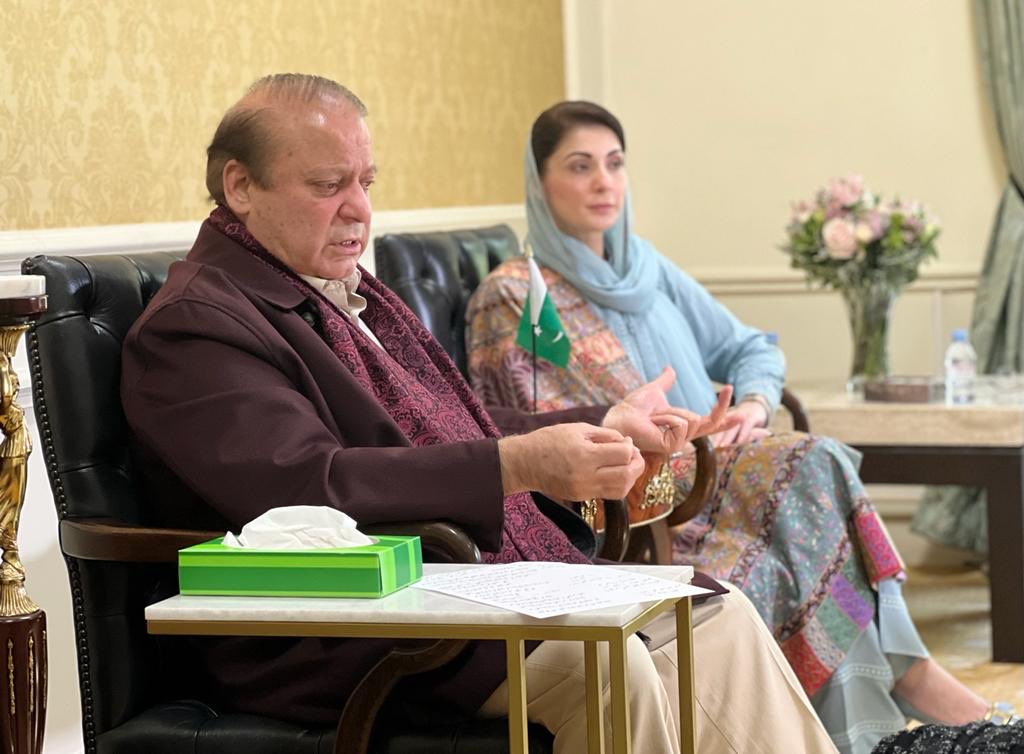 Recently, the party was reported to be trailing way behind PTI in opinion polls. However, reports after Sharif's return say that it is recovering.
During the 16-months' tenure of Shehbaz's PMship, the PML-N saw several party leaders, majority of them Punjab veterans, turning to London for their grievances to be heard. It led to the party touching its lowest ebb of popularity in Punjab since Nawaz Sharif's entry into politics under General Zia-ul-Haq's tutelage in 1980's.
"Midterm elections, public opinion polls, on-street sentiments and the responses to the PML-N's calls for public gatherings all point towards the League grappling with an unprecedented decline in popularity," wrote Zaigham Khan in Dawn, while taking stock of the PML-N's status of affairs after Sharif's return.
The PML-N's decline came about despite the ground being cleared after the castle of Imran Khan's PTI crumbled leader by leader and arrest by arrest. The PML-N in fact ended up ceding ground to PTI that is still enjoying widespread acceptance, especially among youths – 18 million youths became new voters in 2018 polls and after the new Census, around 21 million youth voters are said to have been added in the voter lists for 2024 elections.
N-leaguers say that they asked Shehbaz again and again to call elections last summer when chips of PTI were down, and the politics was not complex, and there were other reasons.
However, Shehbaz was either too busy to steady the stumbling economy or confined to the comfort of his administration-savvy image that he lost track of the party. The reports of rift between him and Maryam were routine and many a time both had to clarify that "all was well" between them.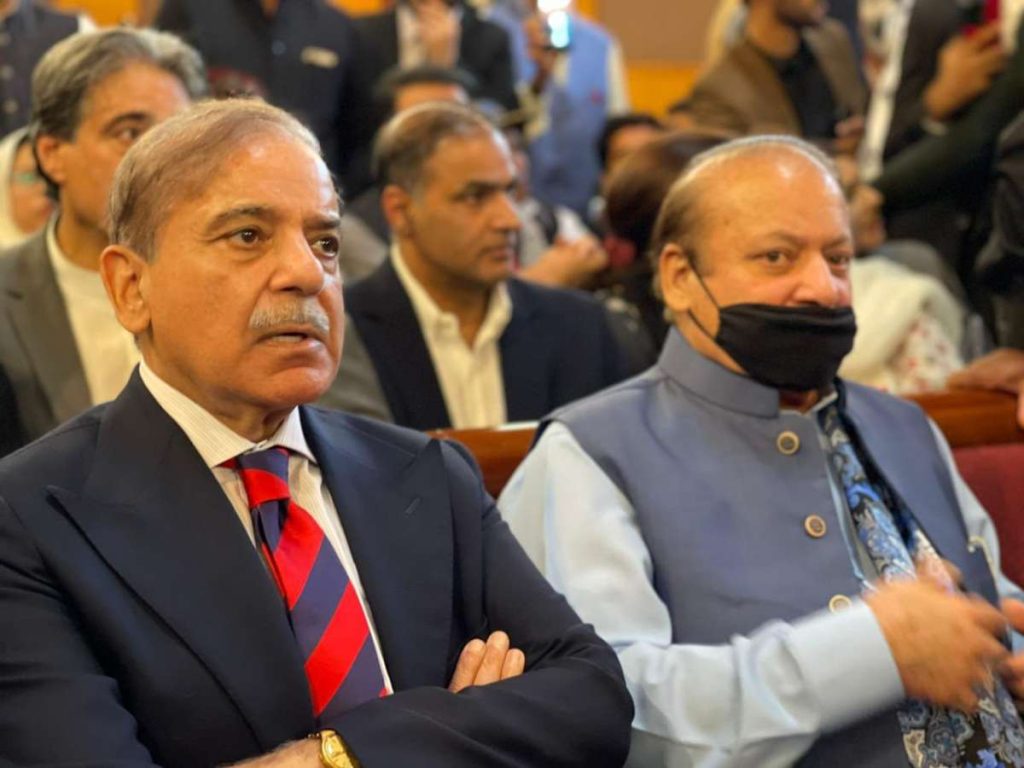 Shehbaz Sharif, who became PM in senior Sharif's absence, is also the chief of the PML-N.
"Both the elder Sharif and his daughter Maryam are striving not to take ownership of the party's rule under Shehbaz," wrote Zaigham.
The best thing for the PML-N, Zaigham says, has been that Imran Khan is behind the bars and "his party is encountering difficulties similar to what Sharif and the PML-N faced after being ousted by Musharraf in 1999". The only difference is that while PML-N then had withered and Musharraf was able to cobble up PML-Quaid led by Chaudhry brothers (Pervaiz Elahi and Chaudhary Shujaat Hussain) and other Punjab politicians.
Imran's PTI has maintained its popularity and it is unnerving the PML-N.
Sharif's return actually is being promoted by the PML-N as the solution to the gloom that pervades in the country and to fill the cracks in the party.
Nawaz Sharif's return will certainly help restore some confidence to the party rank and file, but, the freshness of bayaniya (narrative) to reinvigorate Pakistanis and N-leaguers seems missing.
Pakistani commentators, both from English and Urdu press, are severely apprehensive of Sharif generating any enthusiasm in serious Pakistanis.
"It is not clear whether he would be able to mobilise mass support in the changing political and social environment, despite the establishment's tacit support and the planned elimination of the PTI from the electoral scene. The prospect appears bleaker with the disastrous performance of the PML-N-led coalition government that stepped down in August to make way for the caretaker set-up," said Zahid Hussain, a senior columnist-writer.
Hussain even doubts PML-N's ability to pave ground for itself on its own.
"It will be difficult for the party to go into elections without fresh ideas or a concrete programme to help it win back the support of its erstwhile political power base. Nawaz Sharif's speech on his return was full of rhetoric, extolling his previous government's performance, which remains questionable," said senior Pakistani commentator Zahid Hussain.
It is becoming increasingly clear that the PML-N leadership is not willing to change itself to make the party relevant to the fast-changing political and social dynamics of the country, added Hussain. "The increasing stranglehold of the Sharif family over the party is also a serious impediment to broadening the PML-N's political base," he said.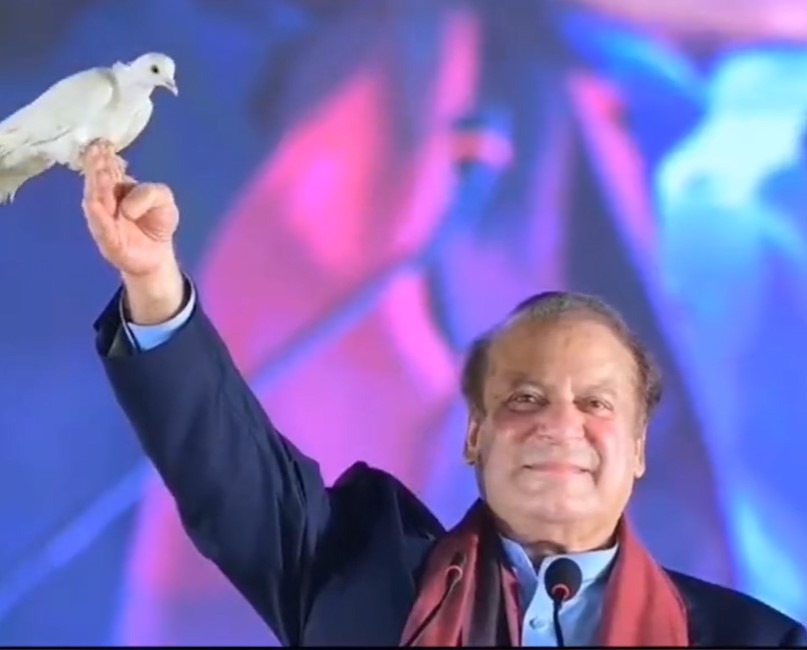 The poor prospects of the PML-N may force the Pakistani establishment to postpone the elections which are set for late January. "Any major party at least requires a minimum 45 days of poll campaign to arrive at the threshold of the victory. The PML-N doesn't appear to be such a party, at least as of now. Thus, the election dates may be postponed to February or even to March. However, the dates have reportedly been decided and that is January 28," said Rasheed.
Rasheed says the road to the throne of Pakistan goes through Punjab. "Sharifs have to first win in Punjab and then rule from Islamabad. Punjab (PML-N in Punjab) is the tangle for them, and the time is ticking," he said in his Facebook broadcast.
Rasheed also hinted towards an interesting development. Without naming his sources, he said that the changing international political scene due to ongoing Israel-Hamas conflict may also play a part in deciding political dynamics in Pakistan. "Among all Muslim countries, Saudi Arabia takes the maximum interest in Pakistani affairs. The communication from Crown Prince Mohammed Bin Salman to the Pakistani establishment is said to be different. Besides, he personally likes Imran Khan," he said.
But Shafqat Ali, an Islamabad-based journalist well-connected with the elements of the Pakistani establishment, told India Narrative that despite stumbling blocks, the road is clear for Sharif.
"Punjab is Nawaz Sharif's stronghold and after his return the people have shown good response. His homecoming rally has been encouraging for the PML-N. The family rifts that are being claimed by rivals have hardly been visible in public in the last 7 days. Then, Sharif has changed his stance about the establishment (he didn't utter a word about them in his welcome rally). Both are mutually acceptable," he said.
Ali said that Sharif is set for a record fourth term as Pakistan PM. There is little room for review appeal against this possibility.
(India Narrative)
ALSO READ: NAWAZ 4.0: PAKISTAN ARMY'S NEW SAFE BET
Advertisements
[soliloquy id="31272"]
Advertisements
[soliloquy id="31269"]