Khalid Latif, who was banned from cricket due to spot-fixing, is currently under investigation in the Netherlands for allegedly attempting to incite the murder of anti-Islam lawmaker Geert Wilders. In a 2018 online video, he reportedly offered 21,000 euros ($23,000) as a bounty for Wilders' assassination … writes Dr. Sakariya Kareem
Former Pakistani international cricketer Khalid Latif who went on trial on August 29, 2023, in the Netherlands for allegedly attempting to incite the murder of anti-Islam lawmaker Geert Wilders, joins a long line of Pakistanis or Pakistan-origin men abroad defying and subverting law.
A known offender, Latif was banned from cricket for five years in 2017 for spot-fixing in a Pakistan Super League match in Dubai. Reports say Dutch public prosecutors alleged Latif, 37, who remains in Pakistan, had offered 21,000 euros ($23,000) in an online video from 2018 in which he called for Wilders' killing. "Latif tried to move others to murder Wilders and to avenge the cartoon contest," prosecutor FA Kuipers told the judges.
For the Netherlands which does not have a treaty regarding legal assistance with Pakistan, this was yet another case. A Dutch court in 2019 sentenced a Pakistani man to 10 years in prison for plotting to assassinate Wilders in the wake of the cancelled contest. The man, identified as Junaid I. was arrested in 2018 at a train station in The Hague after he posted a film on Facebook in which he said he wanted to "send Wilders to hell" and urged others to help.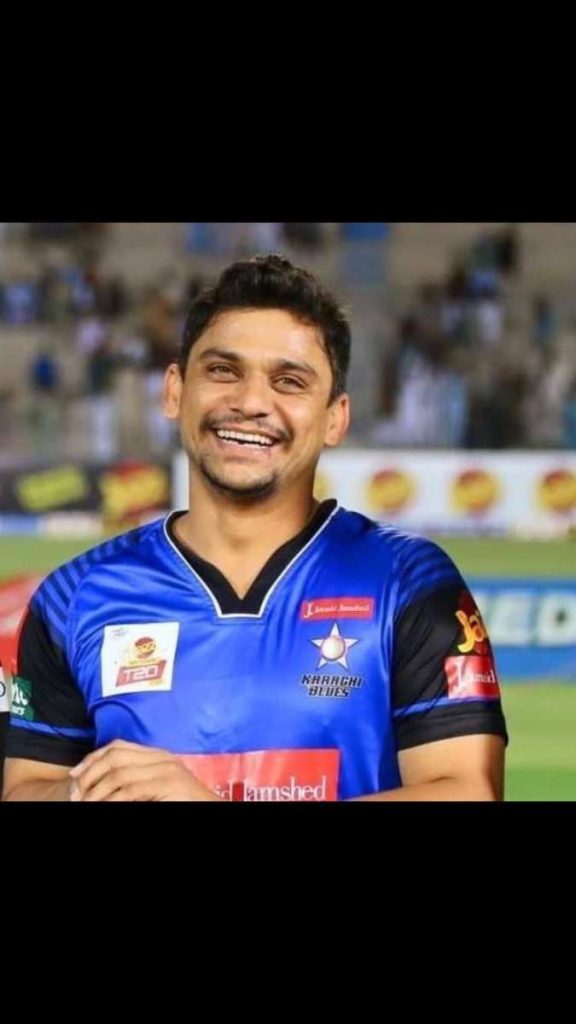 This reminds the Netherlands and the world community of security analysts and nuclear proliferation of the most famous case from Pakistan of the celebrated Dr. Abdul Qadir Khan. While working at a Dutch nuclear physics laboratory in the 1970s, he stole nuclear secrets and documents. He returned home, and never returned to the Netherlands, as a hero and was called the "father of Pakistan's nuclear programme".  He was condemned and placed under house arrest for a period, but remained a hero and on his death in 2021, accorded a state funeral.
For the British, such a reminder comes from Lord Nazir Ahmed, the former peer. He was repeatedly accused of rape and child abuse in the 1970s and later, of repeatedly raping a Kashmiri woman who approached him for help.  Fresh allegations were levelled in 2021 after which he resigned from the House of Lords that would, otherwise, have stripped him of the peerage.  His jail term for 1970s sexual abuse was cut on March 12, 2023. The charges included attempting to rape a girl under 16, indecent assault of a boy under 14 and raping a boy under 16.
In November 2018, Britain was rocked by the Rotherham Sex Scandal in which six Pakistan origin men were jailed for a total of 101 years.  The sentence has come after a mass sexual abuse scandal against underage girls was discovered in Rotherham in northern England. The names of the convicts are Mohammed Imran Ali Akhtar, Asif Ali, Tanweer Ali, Salah Ahmed El-Hakam, Nabeel Kurshid and Iqlak Yousaf. They victimised girls, one as young as 13.
One of the victims claimed that by the time she turned 16, she had been raped by at least 100 men of the same ethnicity as the convicts. It was revealed that the convicts used to force girls into drugs and alcohol in order to exploit them for sexual gratification. The girls were also tortured, beaten and trafficked for money.

In the United States, Faisal Shahzad, a Pakistani-American citizen was arrested for the attempted May 1, 2010, Times Square car bombing. On June 21, 2010, in Federal District Court in Manhattan, he confessed to 10 counts arising from the bombing attempt.
India witnessed terror attacks in Mumbai in 2008. Dawood Gilani aka David Hadley, visited many cities and meticulously photographed sites that were later attacked. Except that he appeared, virtually, before an Indian court, he remains elusive for the Indian law.
Arranging his travel papers was Tahawuur Husain Rana, a Canadian-American of Pakistani origin, who ran a travel agency. He is dodging his repatriation to India by the USA, although the California courts have cleared it.
Advertisements
[soliloquy id="31272"]
Advertisements
[soliloquy id="31269"]