If you love the latest products you're not alone! There are a whole bunch of new launches in both beauty and fashion which are a must try for the season. Here are some of our favourites:

Nykaa X Anomaly Launch

Priyanka Chopra Jonas' creation Anomaly finally makes its debut in India exclusively on Nykaa. The actor founded Anomaly in collaboration with the international beauty incubator Maesa. With its pure, performance-driven formulas and environmentally friendly packaging, Anomaly has revolutionised the haircare market worldwide and is now available in Priyanka's country. The line was created on the principle that everyone should have access to high-quality haircare without sacrificing choice, cost, or the environment.

As the name suggests, Anomaly is based on Chopra Jonas' conviction that each of us is an anomaly, and that our hair reflects it. Priyanka was inspired to include her love of the environment into her company since she was committed to making more environmentally friendly decisions in her own life. Indian consumers are introduced to options by Anomaly that give them control without breaking the bank. Everything in the collection is gender-neutral, priced at INR 750, and packaged in cans and bottles made entirely of plastic waste.

Adidas Originals' launches 'made Originals' Bollywood superstar and youth icon, Ranveer Singh

In order to launch its largest brand campaign of the year, adidas Originals, the innovative sportswear company for the streets, collaborates with Bollywood actor and Brand Ambassador Ranveer Singh. The "made Originals" marketing campaign honours some of the most recognisable and beloved shoe models, like the Superstar, Stan Smith, and Forum while also illuminating the future with the introduction of the brand-new NMD V3. The Trefoil has back with an updated version of the original cutting-edge innovator, the NMD V3, channelling the same independent spirit six years after releasing the ground-breaking NMD silhouette. The multi-hyphenate Brazilian musician Anitta, the renowned Argentine DJ and producer Bizarrap, and the phenomenal French footballer Karim Benzema are all featured in the global NMD V3 campaign.

Polo Ralph Lauren launches The Polo ID Collection

Ralph Lauren introduces the Polo ID Collection, a new family of accessories that embraces a spirit of adventure, romance, and optimism. The namesake hardware seen throughout the line spotlights the iconic Pony Player logo and takes inspiration from vintage ID bracelets; family heirlooms that are collected, engraved, and passed between generations as a keepsake that is memorable and timeless. The collection is comprised of handbags, small leather

Bulgari launches its brand Campaign for Watches "Unexpected Wonders" at Geneva Watch Days

Bulgari announced the release of its new 2022 brand campaign for watches, "Unexpected Wonders." The Roman watchmaker's brand global watches ambassador, Lorenzo Viotti, is the protagonist of the campaign shot in the Italian capital and featuring the iconic Octo timepieces.

Chief conductor-designate of the Netherlands Philharmonic Orchestra, Viotti joined the Bulgari family earlier this year, becoming the global face of its men's watch line and perfume collection. Born in Lausanne in 1990 from an Italian family, the French-Swiss conductor perfectly embodies Bulgari's constant search for excellence and its unique balance of passion for the heritage and desire to break new grounds.

Inspired by Viotti's ability to modulate the sounds with his hands and face expressions, the "Unexpected Wonders" campaign is an invite to lead and craft our time, writing our own symphony. In the powerful, elegant images, the music conductor sports two of the most iconic timepieces of Bulgari's legendary Octo Finissimo watch line, that redefined the limits of contemporary fine watchmaking offering extra slim pieces exuding a charismatic, timeless and modern attitude.

Chopard presents a brand-new collection with My Happy Hearts

Jewels like caresses, expressing the love we feel for one another. Chopard presents a brand-new collection with My Happy Hearts: jewellery nestling against the skin like intimate and subtle lingerie. A constellation of dainty hearts to be worn alone or stacked as stylish accessories.

They are discreet emblems of an emancipated generation, and the hallmark of a reinvented relationship with oneself. My Happy Hearts is a gift that we give ourselves, kind and nurturing, like a gentle bubble. The collection borrows its most famous design codes – the heart and the dancing diamonds – from Chopard's legendary creations, played out in new proportions.

Manish Malhotra Beauty, exclusively by MyGlamm reveals the all-new Beauty Precision Liquid Eyeliners

Get ready to add a touch of drama and a whole lot of Glamm to your makeup routine with the launch of a new shade -Bronzite Precision Liquid Eyeliner by Manish Malhotra Haute Couture Makeup exclusively by MyGlamm. The new shade – Bronzite is an intense brown shade – longing last and bringing you a little bit of couture to your everyday glamour.

This monsoon enhance the beauty of your eyes with a long-lasting eyeliner that will help you shine from desk to disco without having to worry about your eyeliner getting messy. The Precision Liquid Eyeliner range is available in 4 iconic shades for a sharp, defined look that turns all heads and has a tapered felt tip and an angular tube for a better grip, allowing you to create bold and graphic eye looks within seconds.

Golden Hour Glow everyday with Gold Flake Lip Gloss and Strobing Cream from Manish Malhotra Beauty

Manish Malhotra Strobing Cream is a versatile, luminizing formula with iridescent pearls that contains a blend of three Hyaluronic Acids. With the goodness of a high-sheen formula, enriched with 24K gold flakes for a visibly rich, clear, glass-like pout, that feels as good as it looks- Manish Malhotra Gold Flake Lip Gloss is a perfect combination of radiance and nourishment.

An absolute treasure that will take you from day to night feeling like a goddess. The lip gloss is enriched with precious 24K Gold Flakes that will give you the perfect glossy lip glow. A product that's absolutely weightless, non-sticky and comfortable like a lip balm, yet rich and refined like a gloss. It is available for INR 1250.

Jasprit Bumrah becomes the face of new-age, eco-friendly luggage brand "uppercase"

Acefour Accessories, a travel accessories company, has signed Jasprit Bumrah as brand ambassador for its eco-friendly luggage brand "uppercase". Bumrah's extraordinary game across formats makes him the perfect fit to represent the brand. The campaign 'Never Ordinary' is spread across a series of creatives, weaved in a way that tells the features and USPs of the uppercase's bags. It highlights that uppercase bags are GRS (Global Recycle Standard)-certified sustainable travel gear. This essentially makes uppercase one of the first travel accessories brands in India to meet international product standards and recycled content certification, which comes with social and environmental practices and no hazardous chemicals restrictions. The creative showcasing of the efficacy of the gears is now live across OTT and social media platforms.

Aulerth Launches the 'NUMISMA' Collection Designed by Shivan & Narresh

Aulerth partners with designer duo Shivan & Narresh, to launch an exclusive jewellry line called 'Numisma' – that encompasses the contemporary wardrobe of luxury holiday connoisseurs.'Numisma' is a Latin word that indicates the practice of collecting coins, setting a monetary system… Nostalgically, the designer duo's inspiration for this collection goes back to a comforting childhood memory of how their mothers used to make their jewellry with gold coins as pendants or necklaces. Historically, in India, there has always been a strong inclination toward collecting coins. And this romantic fascination was the starting point for Shivan & Narresh's jewelry line for Aulerth.

'Numisma' is a captivatingly versatile jewellry collection. While the pieces are very contemporary, the roots are intrinsically Indian in their inspiration. Every piece will seamlessly blend with western staples for a cocktail night or a fun destination wedding celebration. The collection is bold, and contemporary and will instantly make heads turn.

Fall Accessories by aarke Ritu Kumar

Featuring an artistic amalgamation and experimentation with prints and fabrics, aarke Ritu Kumar brings to you effortless accessories for this upcoming fall season.

Anastasia Beverly Hills Introduces Lip Liners

Pop those lips! Stun the crowd by being a show stopper with this Ultra Rich Colour Lip Pencil by ABH. Grasp the delightful appraisals on the party floor and refine a fine touch of colours to your lips. A full-pigment Lip Liner that delivers precise shaping, contouring and payoff for perfect lips. The long lasting, creamy (but never shiny & slippery) formula glides on for a velvet-matte finish. It can be worn alone or with any lip shade to get those perfectly done, naturally enhanced lips.

Anastasia Beverly Hills draws the line at the perfect lip. Its square-shaped design allows to sharpen to a fine point for extreme precision and will never roll off the table. The high-payoff formula can be worn all over the lips for a long-lasting, velvety-matte look. Available in 10 shades Hazelnut, Sun Baked, Peach Amber, Parchment, Dusty Rose, Cherry, Cranberry, Blackberry, Chai & Raisin that complement their companion Matte & Satin Velvet Lipsticks for unlimited options. Lip Pencil can be sharpened using the Anastasia Beverly Hills Sharpener.

Nua-Women Wellness for this monsoon

Nua's 'Science-backed product range is formulated to specifically manage oily skin while also addressing the other underlying changes to the skin's hydration, elasticity, and sensitivity levels that are caused by changing hormone levels. The set of four well-balanced skincare products is crafted with clinically-proven ingredients to control excess releasing of oil and acne as well as enhance skin health throughout the month:

Pore cleansing face wash

Oil-free gel moisturizer

Detoxifying Clay Mask

Acne Healing Patch

goods, footwear, and belts.

Fiducia Launches Their Hemp Range

Hemp is currently regarded as the ultimate ingredient in skincare, earning heightened popularity. What's not to love about it? It moisturizes without clogging pores, is a potent source of antioxidants, and has anti-inflammatory qualities. This lightweight lotion is ideal for acne prone skin, it helps in replenishing lost moisture and prevents further acne and soothes inflammation due to it being rich in linoleic acid. Also, it's non comedogenic so it won't clog pores. Enriched with licorice and hibiscus extracts, this also helps in lightening acne scars.

Get Your Glow On With Tsara's newest drop-Glow Collection

A multipurpose tint that gives your skin a naturally flushed look. The versatile formula allows you to seamlessly colour your lips, cheeks & eyes and keeps it dewy. They are super pigmented and buildable and can be used for a subtle day look as well as an evening glam look. Universal tints are specifically formulated to be pigmented enough to be able to be used as lipstick and blendable enough to be able to be used as a cheek and eye tint.The formula is made with more than 90 per cent organic and natural ingredients and is 100 per cent vegan

Available in 3 shades- Dawn to Dusk, Sunrise Mauve and Hey June

Minis by ENN Beauty

Mini under eye serum for dark circles: Drop the Bags under eye serum is an exceedingly effective eye treatment serum filled with Caffeine, Clove oil, Vitamin E containing age defying properties that helps reduce the advent of tired eyes and puffiness. This serum is proven to lessen the visible signs of eye aging that has much to do with appearances of fine lines, puffiness, dark circles, under eye bags, dryness of the under eyes and also uneven skin tone.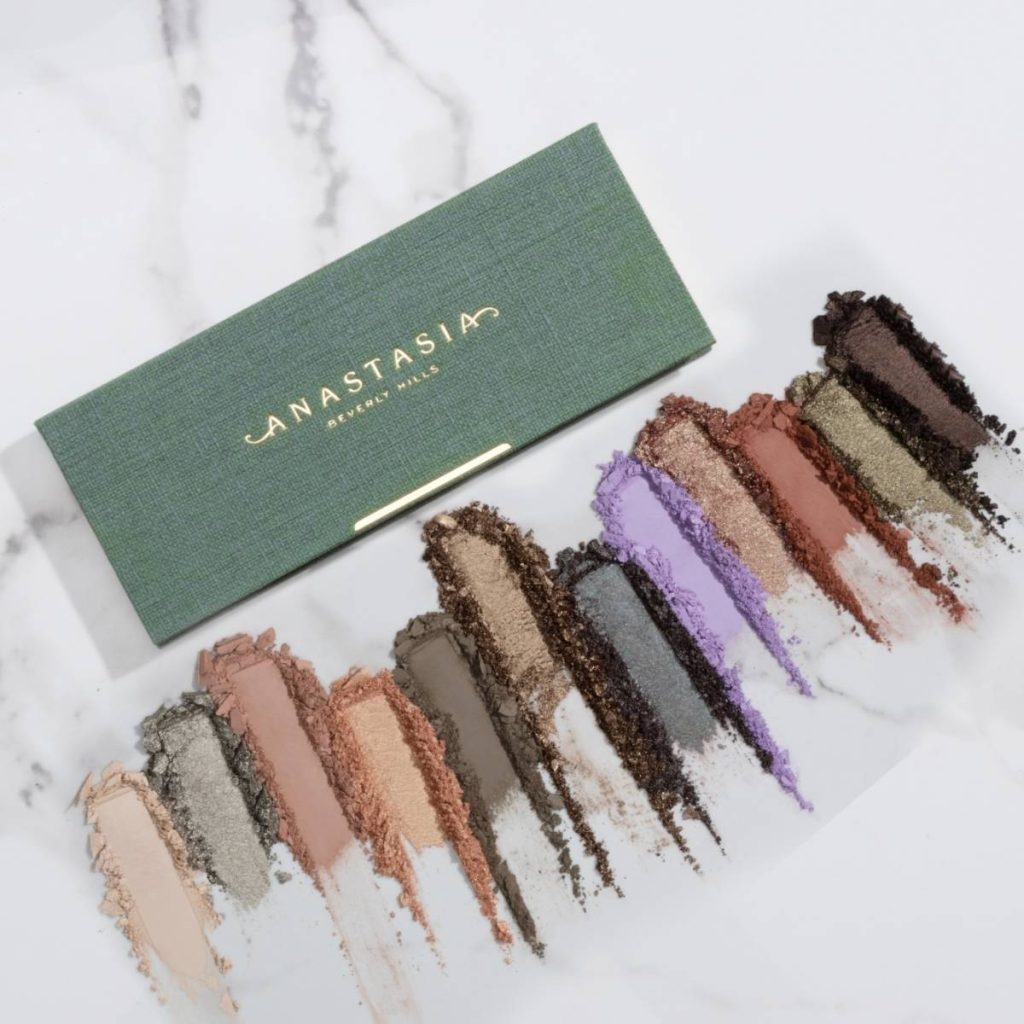 Tangy anti-pigmentation mini face gel: Brimming with Tomato Extract rich in Vitamin A and Aloe Vera Gel, this is an anti-pigmentation and collagen-boosting face gel. It is a replenishing massage gel used to detoxify and brighten skin complexion and restore moisture levels to plump the skin. Its rich anti-aging formula helps to maintain cell health, boost blood circulation and delay the development of fine lines and signs of aging. You can now enjoy Tangy Face Gel in a mini, pocket-friendly, hassle-free packaging!

AdamEveFamily Launches first of its kind Sustainable digital-first Fashion Lab

AdamEveFamily have set out to change the fashion landscape in India with a sustainability-first focus through digital transformation and help brands and designers who would massively benefit from creating their own unique digital footprint in an easy and cost-effective manner. AdamEveFamily works as a bridge between the real world and the metaverse – the melting pot of digital and analogue sensibilities.

Nourish Mantra Launches Breakthrough Hair Serum For Hair Growth

This gender-neutral serum is enhanced with clinically proven ingredients in essential concentrations to give you visible results. Addressing some of the most common concerns for Indian hair, the brand taps into proven scientific research to give you healthy and lush hair through gentle, dermatologically tested formulations.

The serum needs to be used for a minimum of 3 months, twice a day, every day for it to give visible and significant results. This will result in guaranteed hair regrowth of 10,000+ hairs in 3 months* on average. Moreover, this serum is FDA-approved, which makes it more effective than Minoxidil or a hair transplant, both of which pose health concerns. an alternative to hair transplantation.

A Nutrient Rich Hair Oil For All Hair Types by Fix My Curls

Fix My Curls, a curly and wavy hair care brand has expanded their product range with their newest launch of their Scalp & Strands Elixir, a unique hair oil for all hair types. Protecting your scalp from heat, improving manageability, stimulating hair growth and soothing an itchy scalp, it is a complete solution to multiple hair problems in the form of a light-weight hair oil with the feel of a serum. Infused with the goodness of Golden seaweed, Retinol, Omega-3 and 11 nutrient-rich oils, this hair serum is nourishing for the hair as well as the scalp skin.

A Skincare Must Have for Supple & Hydrated Skin

OTT Skyncare harnesses the wonders of Floral Alchemy by combining the powers of timeless flowers with cutting-edge science. Its Hydro Drip Hyaluronic Acid Serum is formulated with lush Water Lily Extract, water-loving Hyaluronic Acid, Vitamin B5, Purple Rice Extract, and Licorice Root Extract, this ultra-hydrating elixir helps hydrate, repair, and improve the texture of your skin. It hydrates, repairs and visibly improves texture. It also contains Aquaxyl – A 3 Dimensional powerhouse that optimizes the skin's hydration flow & moisture retention.

Elevate your skin care results with Bioderma's newest launches!

Itchiness, dry flakes, flared acne and dullness are soon to be things of the past. Seems unrealistic? Well, not anymore! Bid goodbye to skin irritants and say hello to naturally healthy glowing skin as recognized skin cleansing expert Bioderma launches its latest dermatological products to enhance your skincare results.

When it comes to fighting imperfections, one immediately thinks of creams or serums, and often neglects the very core of a healthy skin regime is skin cleansing. Bioderma launches 'Sebium Gel Moussant Actif', an anti-blemish cleanser that acts right from the first stage to supplement skincare. Enriched with glycolic and salicylic acid, the purifying cleanser through its ecobiological mechanism, unclogs pores whilst respecting one's skin ecosystem. Not only does it ensure 90 per cent softer and cleaner skin, but also strengthens and regulates the skin's natural sebum production mechanism.

Create a perfect canvas for your face with the ALL-NEW, Prep Set Go Face Primer by Plum

The clean beauty brand, Plum, introduces the newest addition to its existing makeup portfolio with the launch of – Prep Set Go Face Primer. Prep your face with this smooth, weightless, pore-minimising primer that gives you the perfect canvas to start your makeup. It is a primer that lets your makeup stay all day, so you can slay all day! A wonder in a tube; it comes with a touch of Argan Oil to reduce excess oil production & Rosehip oil to smoothen & hydrate skin. It is also free from fragrance and known toxins like parabens, phthalates, SLS & SLES – making it truly skin-loving in nature while being high on performance. All makeup products by Plum are 100 per cent Vegan & Cruelty-free.

Priced at Rs. 525 for 30ml Available in all retail store, Plumgoodness.com & Online Channels

Arata to combat Dandruff

Arata focuses on creating more solution-oriented, functional formulas-launching an anti-dandruff range formulated with potent active and organic ingredients to help eliminate dandruff and scalp-related problems. Powered by CutiBiome CLR, a synergistic complex of manuka, black pepper, magnolia extracts, and Piroctone Olamine, the products are designed to regulate your scalp's microbiome, fight dandruff effectively and reduce visible flakes after a single use.

Price on request. Available on www.arata.in

Premium iPhone 13 Cases by Brune and Bareskin

Are you tired of dull boring ordinary mobile cases? Brune and Bareskin have you covered Introducing Premium iPhone cases for your smartphone because you deserve the luxury. The selection of iPhone 13 cases is carefully crafted to ensure the best protection without compromising on style. The best part of these iPhone case is that it is designed exclusively for the new iPhone 13 series, so you can be sure that your iPhone will fit flawlessly.

Price range starts at Rs. 3,999/- Available on www.voganow.com, Offline stores in Delhi & Ludhiana.

SkinKraft's Vitamin C Skin Radiance Kit

The Radiance Kit, is packed with the goodness of Vitamin C in 4 premium skincare products. With the goodness of Vitamin C, address skin damaged by sun exposure and bring out your natural glow. Begin the festivities with the best skincare for you and your loved ones.

Priced at Rs. 1299/- Available on here

Anastasia Beverly Hills introduces Nouveau Palette

Anastasia Beverly Hills launches its latest innovation, The Nouveau Palette. A unique palette on its own, Nouveau works as an all-in-one palette with rich hues and duo-chrome shades for summer dreams. The Nouveau Palette's reimagined mattes and multidimensional metallics were inspired by the deep colours and duo-chrome tints of summertime fantasies. Think of vibrant splashes of colour, common neutrals that have been amplified, and a light, ethereal colour palette in green. It is exquisite, sublime, inclusive, and made to help you achieve all of your day-to-night looks. Update your signature look, recreate the season's hottest trends, or achieve breathtaking effects wherever your face and body demand the summer spotlight.

Priced at Rs. 5,700/- Available on www.boddess.com Sephora, Nykaa, Myntra & SS Beauty

Titan pays an ode to the relentless contribution of The Indian Armed Forces

Titan Company launches the "Titan Shaurya" project in honour of the selfless service and sacrifice of The Indian Armed Forces on the occasion of our country's 75th anniversary of independence.

The goal of Titan's pan-India effort is to make Titan products across all brand categories available to The Indian Armed Forces at special prices reserved only for all active-duty and retired members of the armed forces, as well as their dependents. The Armed Forces will have total access to 10,000+ products from the House of Titan across brands, with products ranging from watches, jewellery, and eyeglasses to perfume and Indian dress wear. The House of Titan has a substantial retail network of over 2000 locations across the nation. When making a purchase at any national Titan retail location, staff or their dependents must present the original CSD Smart Card in order to take advantage of the deal.

The All-New L'Oreal Paris Hyaluron Moisture Range

The all-new revolutionising Hyaluron Moisture Range provide sconsumers with a professionally formulated, long-term solution to dehydrated hair.

Boddess brings to you the latest offerings from Jefree Star cosmetics and Etude House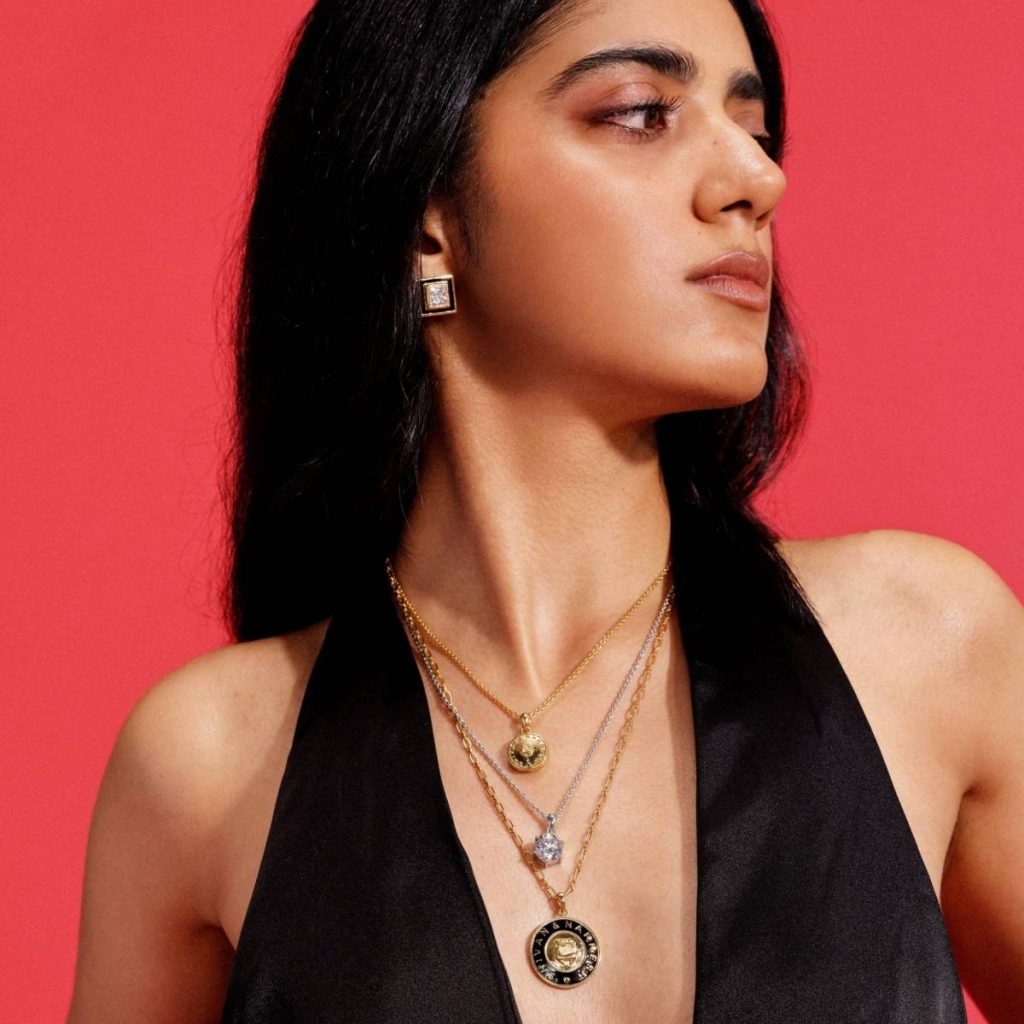 Blue Blood Eyeshadow Palette

Blue Blood Eyeshadow Palette from Jeffree Star cosmetics features 18 eyeshadow and pressed pigment shades of stunning blues, mints and peaches. Enclosed in a metal clasp palette inspired by high-end jewellery boxes & caskets

Dear D Water Gel Tint

ETUDE presents Dear Darling Water Gel Tint that fully expresses sweet lips with deep, rich ice cream colour. You will absolutely love this tint for its highly pigmented colour that will stay on your lips all day long

Bare Anatomy, Chemist at Play and SunScoop

The Anti Hair Fall Tonic is powered by AdenoGrow Technology, which helps elongation of hair growth and strengthens the hair follicle leading to regrowth and less hair fall. It fortifies and rejuvenates hair follicles to prevent hair loss for both men and women and promotes hair anchoring by strengthening the follicle metabolism and structure. This daily-use hair tonic restores hair vitality, prevents hair breakage or loss, promotes hair regrowth, and less hair fall.

Chemist at Play – Under Arm Roll On : India's first AHA based Roll On

The Under Arm Roll On gently exfoliates the skin as it's enriched with 4 per cent Lactic Acid + 1 per cent Mandelic Acid. It also helps even out the skin tone and fades spots/patches on the skin. It is specially formulated to whiten and brighten underarms with regular use.

SunScoop – Fluid Body Sunscreen & Glow Sunscreen

SunScoop Glow Sunscreen is a creamy, glowy baby that'll give you the most stunning luminous finish ever. It'll not only protect your skin from harmful UV rays but will also add the perfect amount of natural sheen your skin deserves. It is enriched with Monoi Oil, Vitamin E & Licorice Extracts. Clinically certified SPF 60, it is suitable for all skin types and leaves no white cast.

Conscious at Nykaa

Nykaa, the country's leading beauty and lifestyle destination, has always championed individual choices, empowering consumers with unparalleled Indian and international offerings. Now, the platform is launching Conscious at Nykaa – a curation of Cruelty-Free, Vegan & Clean products across 60 brands and 20,000 SKUs, with a focus on expanding this assortment to cater to consumer demand.

The clean beauty movement has gained significant headway as the world moves towards becoming more aware about consumption and its impact on the environment. Regimes are turning mindful, with a need for clear-labels, stripped-back ingredients, and seeking transparency in the products being used. 'Conscious at Nykaa' is a response to this fast-paced evolution of modern beauty – a more thoughtful approach that is putting the spotlight on clean, vegan and cruelty free products, so consumers have the choice to make informed decisions.

Give your skin a shot of Hydration

Introducing the new Nykaa SKINRX Hyaluronic Moisturizers, which promise up to 300 per cent greater hydration in 5 minutes*. These moisturisers include hydration-rich ingredients including marine algae extract and hyaluronic acid, which has been shown to absorb up to 1000 times its weight in water, to deeply hydrate dry, parched skin and reduce the visibility of fine lines. Because the skin has different needs at night and during the day,the moisturisers come in two varieties, each suitable for a distinct type of skin.
ALSO READ-Music business in the new era of contents
Advertisements
[soliloquy id="31272"]
Advertisements
[soliloquy id="31269"]