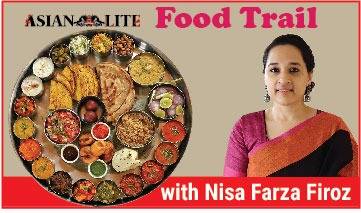 Ingredients
Olive Oil – 2 tbsp
Onion – 1 medium size [chopped]
Green Chilli – 4 [chopped]
Capsicum – 1 seeded [chopped]
Sausages – ½ cup [cut in small pieces]
Tomato – 2 [finely chopped]
Cheese – ½ cup [grated]
Egg – 4 large eggs
Oregano – ½ tsp
Pepper powder – 1/2tsp
Salt – as per needed
Method
Heat oil in pan on medium flame. Add in the onion and saute for 2 mins.
Add in the green chillies and capsicum. Cook stirring it frequently until it is softened for about 5 mins.
Add in the sausages and give it a mix. Add the salt accordingly. Add the tomatoes and saute until they are soft and mushy.
Add in the beaten eggs to it, stirring it frequently until they are cooked for 2 to 3 mins.
Add the oregano ,pepper powder and cheese to it and give it a mix and switch of the flame.
SERVE WITH THE CRUSTY BREAD ON
THE SIDE. ENJOY !
Advertisements
[soliloquy id="31272"]
Advertisements
[soliloquy id="31269"]