With claims that Pakistan's capacity to fight a conventional war has been reduced to a mere 3 days, the question I ask you is this: Can Pakistan army win a war with Afghanistan while it is faced with domestic insurgency, the TTP and defiant masses in PoJK-GB? – writes Amjad Ayub Mirza
In this article, I will attempt to look at the international, regional and national challenges and the possibility presented to us in terms of creating a different future for ourselves.

The war in Ukraine has shattered the dream of a cohesive and sustainable economic model called the European Union. It has brought Europe and NATO to the brink of a wider conflict that could bring about the collapse of the European Union as a viable economic project that was supposed to guarantee long term and sustainable peace in this part of the world.

German economy is facing a gloomy 2023 as energy crisis caused by the Ukraine war bites European economies. Therefore, the expectation of a possible post-Covid economic recovery in Germany is not happening. Hence, social unrest is on the horizon, and in a big way.

More than 30 German companies have announced that they are planning to cut down production in 2023. Inflation is double digits for the first time since reunification in 1990.

A survey by UK-based economists conducted with the assistance of the Financial Times has concluded that global recession will hit UK harder and longer than other G-7 countries. This will result in UK GDP shrinking by at least 1 per cent.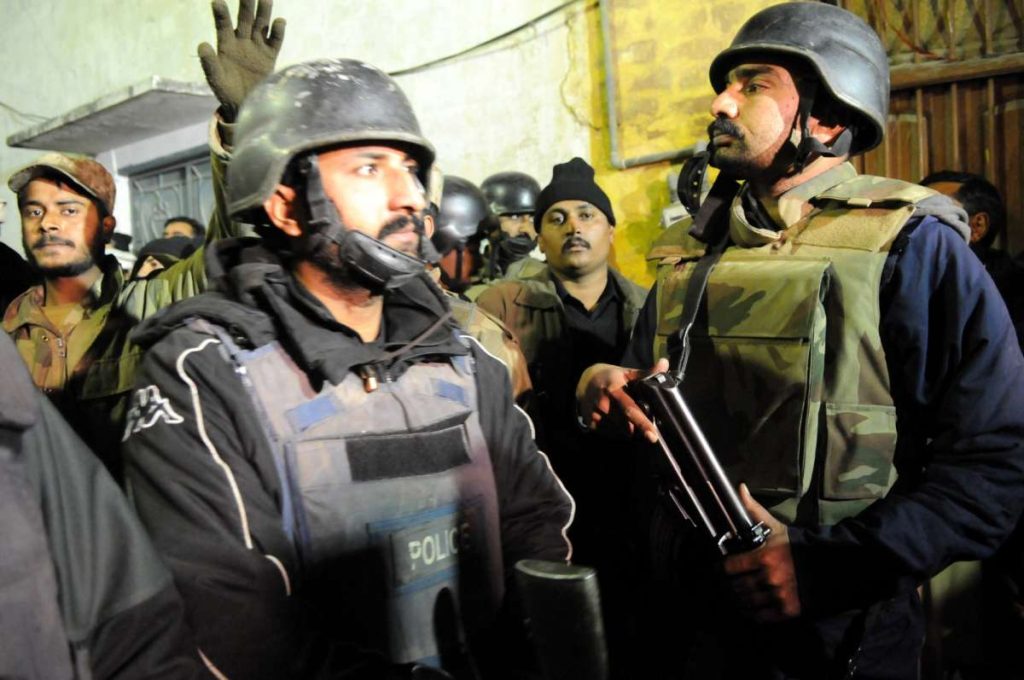 Industrial strikes are now kicking in and predictions suggest that social unrest combined with industrial action will rock London like never before.

In France, 20 per cent of students are reported to be living below the poverty line and this is despite France giving more financial help to students than most European countries. Recent sporadic riots in Paris are an indication that there is more to come.

Asia seems even more volatile. China is using Belt and Road Initiative as a pretext for imperialist economic expansion but it seems to be going nowhere.

Due to terrorism, China has suspended work on hydropower projects in Pakistan's Swat and Shangla districts since July 2022. The Baloch insurgency has brought the Pakistan China Economic Corridor project to halt.

It is in this light that we should look at the regional developments in India, Afghanistan, Iran and Turkey and beyond.

Indian economy is taking long strides in growth and export which has enabled it to climb to the status of the fifth largest economy of the world surpassing the United Kingdom.

Afghanistan has fallen under the yolk of an Islamic fundamentalist regime of the Taliban. This regional shift in power has ripped apart the whole democratic fabric of the Afghan society leading to authoritarian rule governed by fear and persecution. Women rights have been usurped and women have been barred from gaining university education. This has accelerated the isolation of Afghanistan among the global community even further.

Iran has entered a fifth month of deadly protests and riots against the Islami nizam (system) and the mandatory wearing of the hijab (head scarf). The Iranian currency Riyal has devalued to the tune of 42,000 Riyal to the dollar.

Turkey is experiencing an inflation of up to 64 per cent. The Turkish Central Bank has asked commercial creditors to refrain from large purchase in dollars due to lack of sufficient foreign currency reserves which have shrunk to less than $10 billion.

For the first time in decades, Bangladesh's economic growth is stalling forcing it to seek a loan of $4.5 billion from the International Monetary Fund (IMF). The international orders that Bangladesh economy thrived upon due to the low manufacturing cost have gone through the roof due to increase in petrol costs since the Ukraine war.

Sri Lanka seems doomed and has become an epitome of Chinese debt diplomacy and economic exploitation. The forecast for 2023 is no different. The government has put a ban on employment for jobs in the public sector. The IMF is pressing Sri Lanka to agree to urgent debt resolution. The current debt of Sri Lanka stands at $40 billion of which 22 per cent is from Chinese creditors.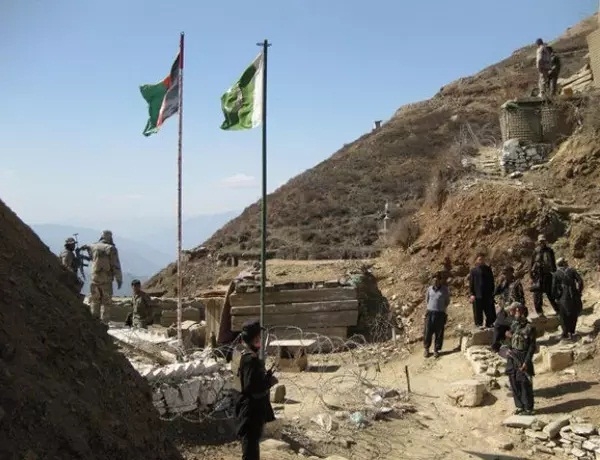 Pakistan is faced with the threat of going bankrupt due to lack of a sustainable economic or even political infrastructure and almost zero foreign currency reserve in real terms. Inflation rate is close to 30 per cent and on the rise.

The so-called parliament in Islamabad is still at the mercy of political engineering orchestrated by the Pakistan military establishment including the Inter Services Intelligence agency (ISI) in Islamabad and the General (Army) Headquarters (GHQ) in Rawalpindi.

The IMF is making demands on Pakistan to take harsh economic steps including raising the fuel prices by up to 200 per cent, increase the General Sales Tax on commodities and slash government spending.

Two sessions of National Security Council (NSC) conducted during last and this week (Monday) chaired by Prime Minister Shahbaz Sharif himself have failed to come up with a comprehensive plan to tackle economic crisis or the threat of terrorism in the northwestern and the southwestern parts of the country.

The military has informed the NSC that they do not have funds to carry out extensive military campaigns against the Tehreek-e-Taliban Pakistan (TTP) or the Baloch insurgents.

The economic situation is so bad that the Combined Military Hospitals (CMH) have refused to treat retired military officers and their families due to lack of medicine.

In recent months, more than 5,000 Pakistan military officers have been reported to have submitted their resignation at the GHQ.

The corps commanders meeting held in Rawalpindi two weeks ago came up with a comprehensive plan to cut perks and privileges of the officers serving in the army.

Daily casualties that the Pakistan army is enduring at the hands of the TTP and the Baloch fighters has brought the moral of the general rank and file crashing down.

And, now, in the Pakistan occupied territory of Gilgit-Baltistan (PoGB), a new wave of unrest has unfolded like never before.

For weeks, protestors have braved the sub-zero temperatures to attend protest rallies and sit-ins against government's attempts of systematic land grab of private properties, imposing a revenue act, increase in fuel taxes, load shedding and cuts on wheat subsidies.

In Pakistani occupied Jammu Kashmir (PoJK), strikes against load shedding, price hike, increase in electricity bills, forced redundancies of health workers, non-payment of salaries, and delays in pensions have rocked every major city from Rawalakot in Poonch division to Bhimber in Mirpur division right up to the capital city of Muzaffarabad.

The state of Pakistan is in no position to crush a rebellion in PoGB or PoJK if the wider masses attempt to capture the so-called legislative assemblies, form a transitional government and declare a break with the state of Pakistan.

All indicators point toward an actuality that today the liberation of the people of PoJK-GB stands a chance of turning into a reality.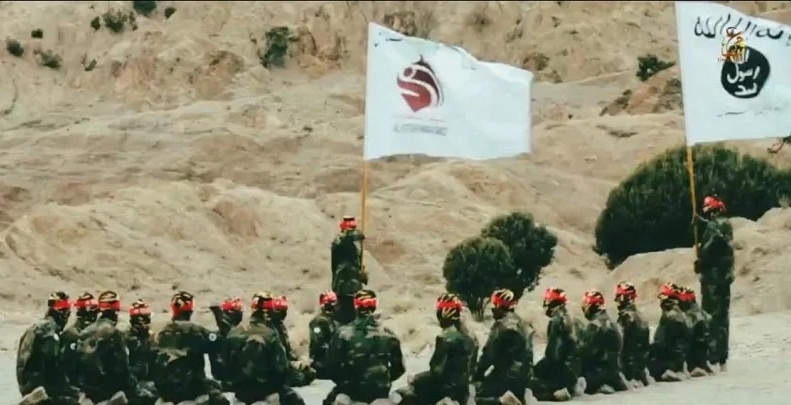 The TTP has announced the formation of a parallel government in Pakistan. The Afghan Taliban have moved their troops to Spin Boldak cantonment on the Pak-Afghan border along with military vehicles and armoured cars from Kabul to Kandahar. Pakistan has shifted Chinese and Turkish drones parked at the drone site near Mangla to Peshawar.

All of this indicates that the clouds of a protected war between Pakistan and Afghanistan are gathering at a lightning speed.

With the world busy tackling the economic uncertainty caused by the war in Ukraine, China is trying to contain a massive unrest caused by Covid restriction and a downfall in employment, and, with Iran and Turkey in turmoil I do not see how the rest of the civilised world would be able to rescue Pakistan.

Above all, with claims that Pakistan's capacity to fight a conventional war has been reduced to a mere 3 days, the question I ask you is this: Can Pakistan army win a war with Afghanistan while it is faced with domestic insurgency, the TTP and defiant masses in PoJK-GB? Probably not.

All indicators point to a natural conclusion that if every single occupied nation living under the oppression of Pakistan decides to strike in unison, only then it could manifest the beginning of the end of the vile state of Pakistan.

And therefore I ask you again, this question: Would you not agree that the time to step forward and create a better future for generations to come has ever been so promising.

(Dr is an author and a human rights activist from Mirpur in PoJK. He currently lives in exile in the UK.)
Advertisements
[soliloquy id="31272"]
Advertisements
[soliloquy id="31269"]