Current Account Deficit Shrinks, Signals onset of Recession in Pakistan … A special report by Dr Sakariya Kareem. The Pak authorities need to do things in a fast mode that could release IMF bailout package lest people would come out on roads in protest eventually leading to social tension, anarchy, disorder and uncertainty which would make things further difficult. The things are already worsening which could ignite mass protests because the cost of living is becoming intolerable
According to the State Bank of Pakistan (SBP), the Current Account Deficit (CAD) of the country shrank 90.2 per cent to USD 0.24 billion in January from USD 2.47 billion in the same month last year. In economic theory, any reduction in the current account deficit is taken as a positive development. But the case of Pakistan is different. The reduction in the current account deficit has come due to an unprecedented contraction in imports, which in turn is reflective of almost a standstill in industrial activities. The situation in Pakistan is going out of hand and many people conjecture that the country has already fallen into default.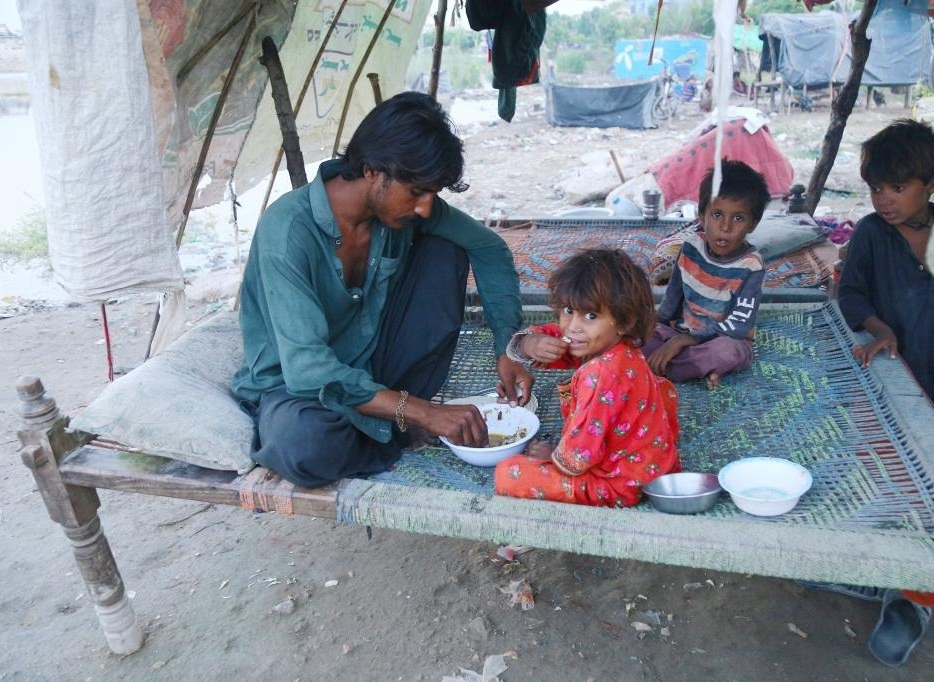 A large number of companies across sectors have either suspended operations or scaled down production levels, leading to layoffs. Now it is being felt that the projected GDP growth of 3.5% for Pakistan in the FY 2023-24 would be difficult to realise. Falling CAD would have otherwise been a welcome development, but in the case of Pakistan, the decline in deficit was recorded as import restrictions continue to persist amid a balance of payments crisis that has brought the country on the verge of default, according to Dawn, Pak news daily. Ismail Iqbal Securities' Head of Research Fahad Rauf said the shrinking current account deficit was "not an achievement but a result of low reserves," the paper reported.
The latest data shows that the country's current account deficit during the first seven months of the current fiscal year stood at USD 3.8 billion, which equates to a decline of 67.13 per cent compared to July-January FY 2021-22. Pakistan has a chronic balance of payments problem which has been exacerbated in the last year, with the country's forex reserves declining to critical levels. As of February 10, the Central Bank had only USD 3.2 billion in reserves, enough to cover barely three weeks of imports. To stem dollar outflows, the government has imposed restrictions, allowing imports of only essential food items and medicines until a lifeline bailout is agreed upon with the International Monetary Fund (IMF), which is seen as essential for the country to stave off default.
The government's strategy to restrict imports in order to safeguard reserves has adversely affected production in import-dependent industries. During January, USD 3.92 billion worth of goods were imported, down 7.3 per cent from the last month.
Pakistan heavily relies on remittances apart from exports and foreign loans for its foreign exchange reserves. But it is a matter of concern that exports have also declined, clocking in at USD 2.21 billion in January, down 4.29 per cent from the preceding month's USD 2.31 billion. Meanwhile, workers' remittances stood at USD 1.89 billion, declining 9.89 per cent compared to USD 2.1 billion in December.
Pakistan faces a crippling economic crisis, with decades-high inflation and critically low foreign exchange reserves depleted by continued debt repayment obligations. Meanwhile, carriers serving Pakistan's ports are wrestling with an acute foreign exchange crisis. It is due to the inability of importers to secure delivery orders for timely clearance of Cargo. This has created bottlenecks of alarming proportions in the port city of Karachi, which includes nearby Port Qasim.
Concerned over the rapidly escalating situation, the Pakistan Ships Agents' Association (PSAA) sent notices to the SBP and government leaders warning that shipping lines, represented by them, will consider suspending services out of the country in the absence of immediate action to mitigate the crisis. The association noted, "If international trade is stopped, the economic situation will worsen."
Now the Pak crisis closely mirrors the political and economic unrest that neighbouring Sri Lanka had to deal with in the recent past, including Colombo Port stoppages due to dockworker protests and other chaotic conditions. The economic collapse-like situation has arisen in Pakistan due to a combination of factors including economic mismanagement, political uncertainty, natural disasters, galloping inflation, high energy prices and immediate foreign debt payment obligations.
The industries of Pakistan are facing a shortage of raw materials and intermediate goods which is hampering production. Pak pharmaceutical industry is struggling to replenish supplies amid a shortage of life-saving drugs and other surgical instruments, mainly due to the refusal of commercial banks to issue new Letters of Credit (LCs) on account of a shortage of US dollars. The steel industry in Pakistan is also struggling to stay afloat amid a shortage of raw materials, high inflation, especially rising energy prices and frequent power cuts. The auto industry is also facing a shortage of parts due to the SBP restrictions on opening new LCs.
In some instances, this has led to plant closures and delays in delivery, finally leading to shrinking sales. Some assemblers even gave multiple price shocks in less than a month to offset overhead expenditure. The situation has been accentuated further by a non-stop depreciation in Pak Rupee, which stood at 264.38 per dollar on February 16, a little better than PKR 276.58 on February 3 in the interbank market.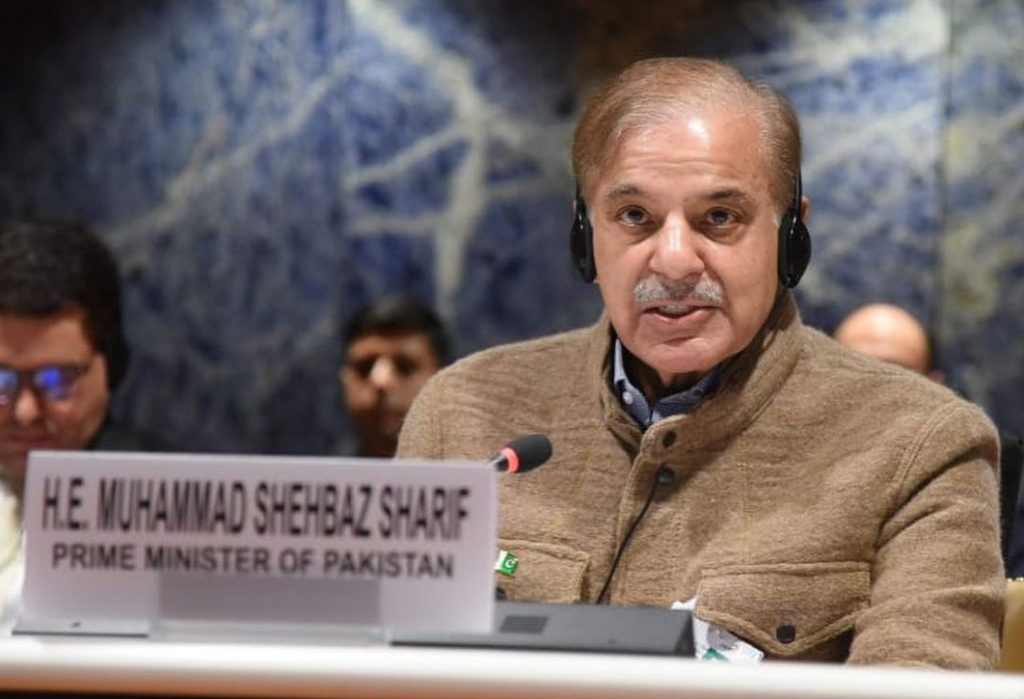 All these negative developments are making the lives of ordinary citizens and the working-class pathetic. Plant shutdowns by Auto assemblers have resulted in the loss of 250,000-300,000 direct and indirect jobs in the auto vending industry at a time of soaring inflation and utility bills. Pak Suzuki kept its plant closed for 40 days in the last six to seven months. Like Suzuki, Honda Motor Co. and Toyota Motor Corp's local units also resorted to plant shutdowns. The same trends are seen across the whole manufacturing sector including fertilizers, steel, and textile which have started adversely affecting domestic supply as well as exports, apart from causing a spike in unemployment.
The Pak authorities need to do things fast mode that could release the IMF bailout package lest people would come out on the roads in protest eventually leading to social tension, anarchy, disorder and uncertainty which would make things further difficult. Things are already worsening which could ignite mass protests because the cost of living is becoming intolerable. People are facing surging prices of essential items like wheat flour costing PKR 100/150 per kilogram, milk costing PKR 250 per litre and chicken PKR 780 per kilogramme. In contrast, energy prices are going up to all-time high levels due to the removal of subsidies as well as increases in taxes. Such occasions in the past have been fertile for a military takeover. Will Pakistan be able to avert it?
Advertisements
[soliloquy id="31272"]
Advertisements
[soliloquy id="31269"]