The event will host authors, publishers and translators as part of a reception … reports Asian Lite News.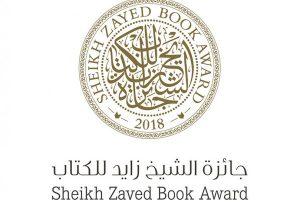 The Sheikh Zayed Book Award, SZBA, has organised a seminar entitled 'Arabic Literature in Translation' which will be held at the New York Public Library, NYPL, on 11th July. The seminar will introduce the award's recently launched Translation Fund, which aims to support publishing houses in translating award-winning titles into English, French and German.
The event will host authors, publishers and translators as part of a reception, during which the President of the Frankfurt International Book Fair, Juergen Boos, will deliver a welcome speech in the presence of Majid Al Suwaidi, UAE's Consul-General in New York.
During the event, Abdullah Majed Al Ali, Acting Executive Director of the National Library Sector at the Department of Culture and Tourism – Abu Dhabi, will share details of the SZBA translation fund.
The event will also include a panel discussion which will feature John Siciliano, Executive Editor of Penguin Classics and translator of Ahmad Saadawi's Frankenstein in Baghdad, the first Arabic novel to reach the finals in the Man Booker International Prize. Siciliano also translated The Corpse Exhibition, a story collection by Iraqi writer Hassan Blasim, one of the top 10 books for 2014 and winner of the Independent Foreign Fiction Prize.
Also participating in the discussion will be Chip Rosetti, Managing Editor, Library of Arabic Literature, NYU Press, and Alexander Elinson, Associate Professor from Hunter College and Max Weiss, Associate Professor at Princeton University.
Commenting on the announcement, Mouza Al Shamsi, Director of the SZBA, said, "The Sheikh Zayed Book Award strives to raise the profile of Arabic literature in other cultures by encouraging dialogue and networking with various cultural and academic institutions interested in learning about the latest literary trends in the Arab world.
The launching of this new translation fund means we can support this mission to raise the profile of Arabic literature and contribute to increasing the number of Arabic books that are translated, published and distributed abroad by providing up to a total of US$19,000 to go towards promotion and production costs for each of our Sheikh Zayed Book Award winners."
The NYPL event is a first in a series of seminars the Sheikh Zayed Book Award will be hosting this year to promote the translation of its winning titles, with further events organised for both Italy and the UK.