The family-run independent school will open a much-anticipated, world-class second campus in September, with registrations open now … reports Asian Lite News.
Due to the continued success of Al Salam Private School in Al Nadha and its standout approach to education, the family-run independent school has announced it will open a second campus in Dubai this September.
Registrations are now open for the new 17,000m2 Al Salam Community School, located in Al Twar 2 just 6 kilometres from the existing facility. It will follow the National Curriculum for England (NCfE) and the Cambridge International Curriculum and will be the home of existing secondary school students from Years 7-13 as well as welcoming new pupils.
The school's consistently exceptional academic results record and world-class facilities have seen high demand from parents wanting the best education for their children, with waiting lists of between 30 per cent to 100 per cent of specific year groups this year.
The school's outstanding GCSE results provide a telling insight. The A*-C grade received by students averaged 99.6 per cent from 2009-2016 inclusive, compared to a UK average of only 68.5 per cent for the same period.
If that wasn't enough to set the school apart, A* to -A grades have averaged 69.2 per cent from 2009-2016, compared with a rate of 21.5 per cent in the UK.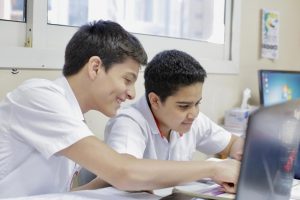 Individual students have had superb success including the highest attainment in a subject locally and internationally, as recognised by the Cambridge University International Examination Board.
Complementing Al Salam's first-class academic provision, the new state-of-the-art building will include a range of facilities that will help children of all ages to excel outside the classroom. With a dedicated UAE Heritage Centre, enterprise and innovation laboratories, a five-lane 25-metre swimming pool, a professional standard outdoor football pitch and multi-purpose hall as well as multiple exterior recreational spaces, Al Salam Community School will give children a holistic education.
To encourage interest in a range of pastimes, extracurricular activities and clubs such as karate, ballet, table tennis, chess, drama, music, art, gymnastics and football are held after school.
Special needs children are equally catered for thanks to an established and highly effective SEND (Special Educational Needs and Disabilities) Department and exceptional pastoral care to provide a safe climate for learning. Al Salam has qualified school counsellors and healthcare personnel on site as well.
The school's principal, Sue Johnston, explained: "The edict of the school is 'where every child is special', and this thinking is embedded in every element of our unique approach.
"We endeavour to inculcate a fundamental belief in our highly qualified staff and students. Diversity, tolerance and inclusion underpin the importance of celebrating individuality and a collective sense of purpose, that complements perfectly the values of Dubai and the UAE as whole.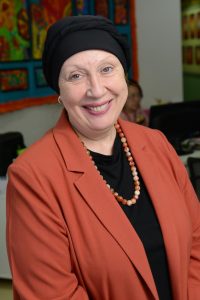 "We offer students every advantage they need to succeed in life – from dedicated and highly qualified staff to incredible sporting and recreation facilities – whatever their ability or background.
"Our world-class facilities and our 30-year track record of success are a great source of professional pride to me, and of course, are an attractive proposition for parents. Al Salam school is a pearl in the heart of historic Dubai and we have no doubt the new school will be another great example of a school that reflects both the legacy and ambition of the UAE."