UAE plays leading role in ensuring overall public health: Al Zeyoudi … reports Asian Lite News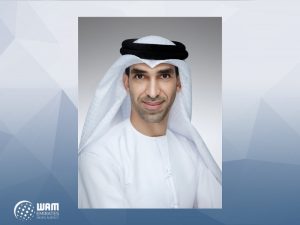 Naming the UAE's capital, Abu Dhabi, as the host of the World Organisation for Animal Health's sub-regional representation office, confirms the country's pioneering role to develop international standards to ensure the overall public health and the well-being of animals, said Dr. Thani bin Ahmed Al Zeyoudi, Minister of Climate Change and Environment.
The World Organisation for Animal Health, OIE, recently named Abu Dhabi as the host of the OIE sub-regional representation, SRR, in cooperation with Abu Dhabi Agriculture and Food Safety Authority, ADAFSA. The move aims to strengthen collaboration between the OIE and the Member Countries of the MENA region, namely GCC countries and Yemen. It also supports the organisation's efforts to improve animal health worldwide, by ensuring control of global animal diseases and developing international standards to facilitate safe trade in live animals.
Al Zeyoudi noted that the UAE is keen to intensify its cooperation efforts with international bodies and institutions that work to ensure animal development and health, that ultimately leads to regional food safety and sustainability and the bettering of overall public health, serving GCC countries and the Middle East region as a whole.