Al Rawabi Dairy Company, a leading dairy and juice company in the UAE, has unveiled a 50Million AED Ground-Breaking Biogas Project to realise an 80% reduction in odour emissions and produce of 1.3 MW electricity … reports Asian Lite News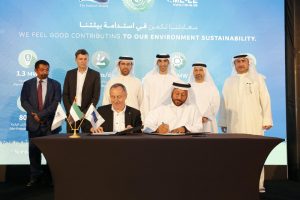 Al Rawabi Dairy Company, the largest UAE-based dairy company with more than 13,500 cows, has announced a new partnership with ME-LE Biogas GmbH, the German leading company in biogas, to launch the first of its kind biogas production project in the GCC region. The pioneering project in renewable and sustainable green energy comes in line with the UAE Energy Strategy 2050, to be a leading nation in sustainable green solutions. The project also builds on the UAE status as the happiest nation in the Arab world, and the country's efforts to contribute in the improvement of communities worldwide.
"With thanks and admiration of our wise leadership, we have made great strides throughout our 30 years of operation," said H.E. Abdallah Sultan Al Owais, Chairman of Al Rawabi. "Today, we are more than just a dairy farm – today, we are tackling environmental issues on a regional and global scale through our technologies, innovations and partnerships with leading international companies."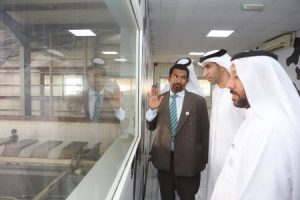 The project is set to position Al Rawabi as one of the first companies in the GCC to provide advanced environmental solutions, as the company starts to produce biogas from farm waste, which will reduce odour emissions by 80 percent; extract water for farm use, and produce heat and electrical energy, as well as high-quality concentrated fertilizer.
"We are very proud of this project that comes from our deep belief in knowledge-based economy and sustainability," said Dr Ahmed Al- Tigani, CEO of AL Rawabi. "The project willpower important outcome, including an 80% reduction in odour emissions, and the production of 1.3 MW electricity and 1.4 MW of thermal energy. The project will also produce 10 tons per day subsequently being treated with the developed technology in the sewage plant owned by Al Rawabi Company to extract 150 m3 of water per day from manure to be used in agriculture irrigation. The project and will protect ground water by reducing ammonia migration by 90%."
It is worth mentioning that Al Rawabi has always been a leader in adopting environment-friendly practices and focusing on animal welfare in all its processes. The company is well known for its community outreach programs and the educational role it plays in promoting a happier and healthier society and environment.