India's invitation to the Egyptian President Abdel Fattah El-Sisi is a major step to keep New Delhi invested in the Middle East at a time when China is making a big push in the region, writes Atul Aneja
Egyptian President Abdel Fattah El-Sisi will be India's chief guest at this Republic Day Parade on January 26. By honouring the Egyptian President at an event of prime importance, New Delhi has sent a loud signal that it wants to actively and urgently revive its relationship with Cairo.
There are three key reasons for India to re-engage with Egypt.
First, it is well-known that Egypt occupies a key strategic location on the international trade map. Egypt hosts the Suez Canal, the channel which connects the Red Sea with the Mediterranean and Europe. It is a middle level power that commands considerable influence in West Asia and North Africa including oil bearing Libya, the Palestinian territories as well as in the Africa Union. Like India, it is also a civilizational state—a reality that opens new pathways for bonding between New Delhi and Cairo on the cultural plain.
Second, Egypt can play a key role in countering global terrorism. With Al Azhar Mosque and university revered across the Muslim world, a voice of moderation emerging from Cairo to counter the millenarian ideas of global Jihad, espoused prominently by Al Qaeda and Islamic State terror groups, can play a major role in the battle of narratives. A forceful ideological push by India and Egypt can be a major force to counter radicalism. It can amplify the role and image of Islam as a force for peace and harmony, rather than violent extremism. Egypt under El- Sisi is totally opposed to the Muslim Brotherhood (MB), making India Cairo's natural partner in countering the MB ideology which is being transmitted by regional influencers including Qatar and Turkey.
The initiative with Egypt will supplement New Delhi's outreach to Indonesia, which has the world's biggest Muslim population, with India's as the third largest. On November 29, the National Security Adviser Ajit Doval had invited his Indonesian counterpart, Mohammed Mahfud for a dialogue among the Ulemas of the two countries, to amplify the appeal of their shared syncretic tradition as an antidote to global Jihad, which has the objective of forming a Caliphate based on radical principles. The idea, in the end, is to turn the global balance of influence in favour of moderation, peace and inclusivity on an international scale.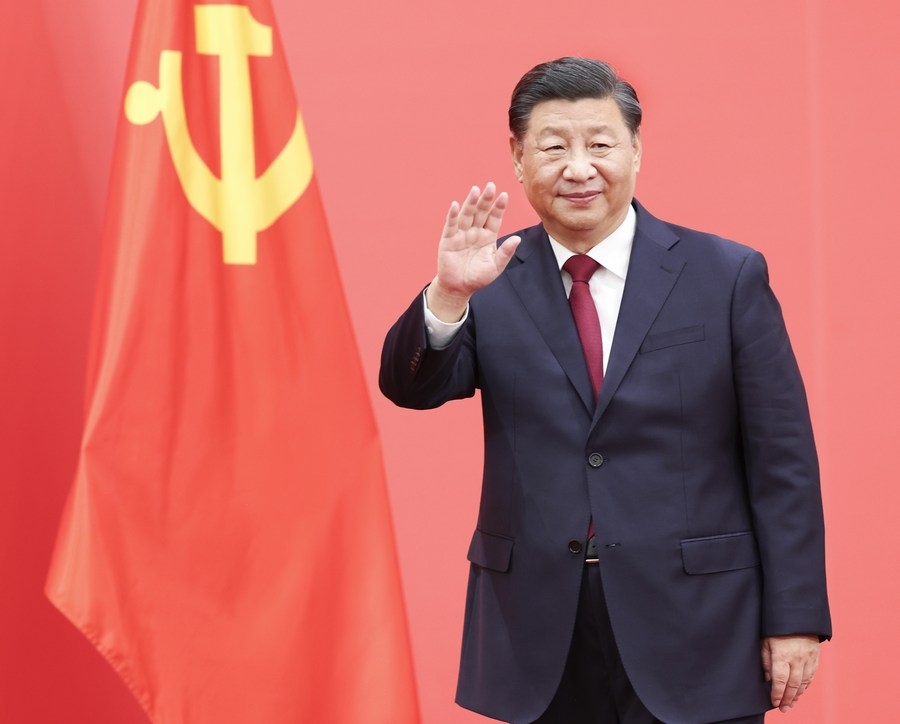 Third, India's engagement with Egypt can become part of an energetic but pragmatic exercise to limit Chinese influence in the Middle East and the Indian Ocean Region. For India, any acquisition by China of military base in the region as a follow-up to their base in Djibouti will be highly unwelcome.
Yet, with a multipolar world emerging, it is only natural that countries of the region are no longer looking at putting all their eggs in the American basket. But nor will they enter into any zero-sum relationship with China. It is here that the Middle East, engaged in forging interest-driven rather than ideological relationships will welcome a deeper engagement with India as well.
Apart from leveraging its deep historical relationship of trust, it is only natural that India, as the fastest growing major economy, will be able to attract large scale investment from the Middle East. These investments can dilate India's Atmanirbhar Bharat doctrine. India will also continue to evince deep interest from the region, by being a reliable buyer of oil and gas for the long haul.
But New Delhi may have to think out-of-the box to tap new threads of engagement on the geostrategic plain, by complementing the region's geopolitical aspirations. For instance, the UAE has been a player in Afghanistan, having invested its forces in the Hindukush, and playing a major role in providing financial services and fostering trade with Kabul in the past. The UAE also has ambitions in the Indian Ocean. In the Gulf of Aden, the UAE exercises de facto control over the Socotra archipelago, not far from the Horn of Africa. Its interests in Africa are also well-known.
Other Gulf countries are not far behind. From Libya, Afghanistan and Malaysia, the Qataris have aspirations to punch beyond their weight. The Saudis are natural heavyweights having vast aspirations in the Muslim world. Can India imaginatively consider and pursue common interests with the region's countries including in Egypt and the Gulf in the Indian Ocean Region and Africa? Can India also aspire to sell weapons to the region, including Egypt, which has shown interest in acquiring India's Tejas fighter jets?
The urgency of driving multiple stakes in the region cannot be overstated, given Chinese hyper-activism to change the status quo root and branch. This is evident in Chinese President Xi Jinping's on going visit to Saudi Arabia, where, apart from meeting the Saudi leadership, including King Salman and the Crown Prince Mohammed bin Salman, he has met Egyptian President El Sisi, Palestinian leader Mahmud Abbas and at least two heads of the six-nation Gulf Cooperation Council—the King of Bahrain and the Emir of Qatar, on Friday.
The China GCC talks will be followed by a broader China-Arab summit.
Forty-six agreements and memorandums of understanding were announced during the visit ranging from housing to teaching Chinese language.
Without divulging details Saudi state media reported on Thursday that deals of around $30 billion were being signed during Xi's visit.

Countering China in IOR
The Indian Navy is evolving into a mixed force of men and women that can deter extra-regional powers including China in the Indian Ocean Region, relying on equipment that is completely home-grown by 2047.
In a major press conference as part of the Navy Day which commemorates India's audacious attack on Karachi on December 4 1971, Indian Navy Chief Admiral R Hari Kumar said that the Indian Navy had assured the government that it will become completely "Aatmanirbhar" by 2047.
"Recent global events amply underscore that we can't remain dependent on others for our own security requirements. Government has given us very clear guidelines on Aatmanirbhar Bharat and one of the Navy's commitments to the top leadership is that we'll become an Aatmanirbhar Navy by 2047," the Navy Chief said.
He stressed that the navy's expansion and combat readiness is geared to protect India's vital interests in the Indian Ocean Region (IOR). "We are aware it's a vital region where there is a large amount of trade which transits, energy flows which happen. Our job is to see that India's interests in the maritime domain are protected," he observed.
Admiral Hari Kumar also pointed out that the Navy had to keep a watch on the movement of Chinese ships in the IOR. "There are a lot of Chinese ships which operate in the Indian Ocean Region. We have about 4-6 PLA Navy ships, then some research vessels which operate. A large number of Chinese fishing vessels operate in the Indian Ocean Region. We keep a close watch on all developments."
The admiral spotlighted that the navy also had to keep an eye on nearly 60-odd other extra-regional forces that are always present in the IOR.
Analysts point out that India has stepped up its focus on beefing up its forces in the IOR to deter China following Beijing's transgression across the Line of Actual Control (LAC) from May 2020 onwards. In order to dissuade China in the mountains, India needed to develop capability to dominate key sea lanes in the Andaman and Nicobar area from where Chinese commercial ships pass. Specifically, Indian security planners are focussing on the 10-degree channel that separates Andaman and Nicobar Island chains, as well as the six-degree channel further south. International commercial shipping funnels through these channels, especially the six-degree channel before entering the Malacca strait that links the Indian and the Pacific oceans.
The Navy chief stressed that the armed forces had to maintain credible deterrence at all times. In October the Navy tested the Submarine Launched Ballistic Missile (SLBM) from the Arihant, its nuclear submarine. The firing took place at a time when China was holding its one-in-five year 20 th Party Congress.
Regarding force structure, the Navy chief revealed that 341 out of 3,000 Agniveer inducted in the navy are women.
"First batch of agniveers already reported, about 3000 agniveers have joined out of whom about 341 are women. Come next year, we are looking at women officers being inducted across all branches and not just the 7-8 branches they are restricted to as of today," he said.
"It's the first-time women are being inducted into the ranks. We are not inducting women separately. They are being inducted in the same manner as their male counterparts. It's a uniform method of selection. They undergo similar tests." Admiral Kumar stressed that the Navy is shaping up into a gender-neutral force that looks at the capability of the individual.
"They'll be deployed on ships, airbases, aircraft. They will be trained for everything the way a normal sailor is trained. There is going to be no difference in training. We're looking at being a gender-neutral force where we only look at the capability of the individual."
Advertisements
[soliloquy id="31272"]
Advertisements
[soliloquy id="31269"]