The two sides explored new avenues of cooperation in the health sector to serve the interests of the two nations…reports Asian Lite News
The Ministry of Health and Prevention (MoHAP) discussed ways of boosting and promoting bilateral cooperation with a high-ranking delegation from Bangladesh led by HE Zahid Malik, their State Minister for Health and Family Welfare, in a meeting recently held at the ministry's headquarters.
The two sides explored new avenues of cooperation in the health sector to serve the interests of the two nations during the meeting, and also exchanged views on the latest developments in the fields of public health, pharmaceutical manufacturing, and medical licensing programs.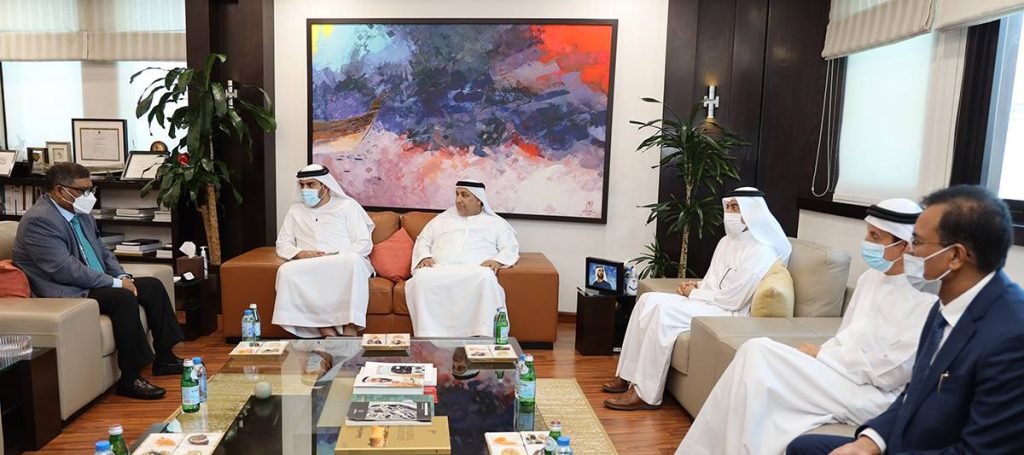 HE Dr. Mohammad Salim Al Olama, Under-Secretary of the Ministry of Health and Prevention, and Chairman of the Board of Directors of the Emirates Health Services (EHS), received the delegation in the presence of Dr. Hussain Abdul Rahman Al Rand, Assistant Under-Secretary for the Public Health Sector, HE Dr. Amin Hussain Al Amiri, Assistant Undersecretary of Health Regulations Sector, and HE Dr. Salem Al Darmaki, Advisor to the Minister of Health and Prevention. The meeting was also attended by HE Mohammed Abu Zafar, Ambassador of Bangladesh to the UAE.
ALSO READ: UAE building bridges for stability and prosperity: Gargash
Strengthening health cooperation
In welcoming the delegation to the UAE, Al Olama stated that the UAE and Bangladesh share deeply rooted relations, stressing the importance of pushing them towards new horizons in order to serve the mutual interests of both countries, expand the scope of fruitful cooperation, and promote bilateral health relations.
Al Olama briefed the delegates on the Ministry's latest achievements in the field of digital health services, and on how it is promoting innovation and leveraging advanced technologies to support the future of health care, in line with the wise directives of the government to proactively handle future changes in the health field.
During the meeting, he also detailed the ministry's initiatives and projects, emphasizing the ministry's tireless efforts in the areas of prevention, health education, the pharmaceutical industry, health professional licensing, and private health facilities, as well as the ministry's commitment to providing innovative solutions based on health data management and health information systems.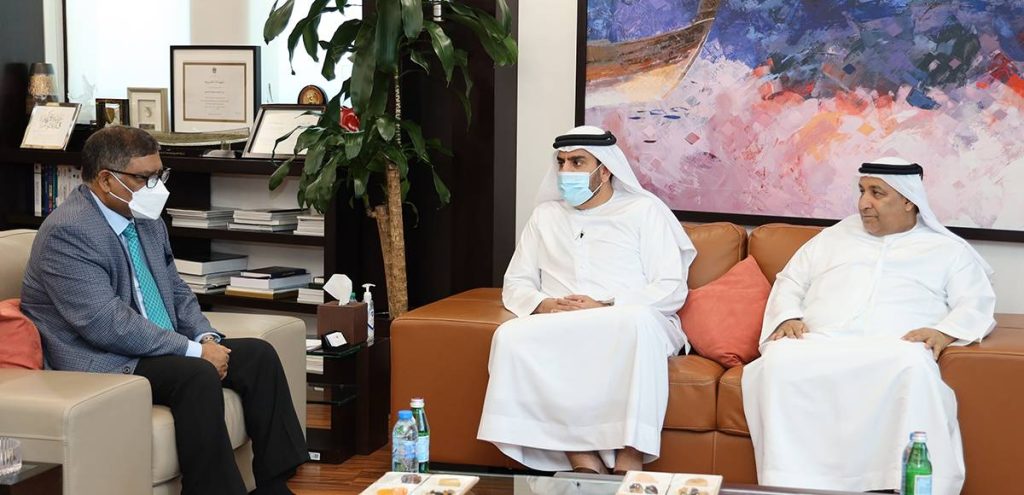 Expressing gratitude
The Bangladeshi minister, for his part, expressed his gratitude and appreciation to the UAE for the initiatives and medical assistance provided to his country to improve the efficiency of Bangladesh's health sector.
He also stressed that the meeting provided an excellent opportunity to further deepen bilateral health relations and explore potential for greater cooperation, lauding the distinction and excellence of the UAE's health sector, as well as its global reputation at all levels.