Shares in regional American lenders were thrown into a tailspin, led by a more than 60 per cent collapse in the value of California-based First Republic Bank…reports Asian Lite News
Global financial markets have come under severe pressure after the collapse of Silicon Valley Bank, despite governments on both sides of the Atlantic taking extraordinary measures to maintain confidence in the banking system, The Guardian reported.
However, shares in the US and European banks sold off sharply amid a crisis of confidence in global markets over the health of the financial system. Government bond prices soared as investors rushed for safe-haven assets, while economists suggested the febrile conditions in global markets could force the world's most powerful central banks to stop raising interest rates.
Shares in regional American lenders were thrown into a tailspin, led by a more than 60 per cent collapse in the value of California-based First Republic Bank, and similar double-digit declines for lenders, including Western Alliance Bancorp and PacWest Bancorp amid frenzied speculation over contagion risks, The Guardian reported.
Ratings agency Moody's on Monday downgraded the debt ratings of the collapsed Signature Bank deep into junk territory and placed the ratings of six other US banks under review for a downgrade.
The banks placed under review for downgrade were First Republic Bank, Zions Bancorporation, Western Alliance Bancorp, Comerica Inc, UMB Financial Corp and Intrust Financial Corporation, The Guardian reported.
Moody's, which rated Signature Bank's subordinate debt "C", said it was also withdrawing future ratings for the collapsed bank.
The KBW banks index, which includes the biggest American banks, fell by more than 10 per cent, even as the US benchmark S&P 500 index and Dow Jones industrial average rose by about 0.5 per cent, The Guardian reported.
In London, shares in the UK's biggest banks tumbled, with Barclays and Standard Chartered dropping by more than 6 per cent. Markets across Europe sold off sharply, as the FTSE 100 tumbled by 2.5 per cent in the biggest one-day fall since last summer, The Guardian reported.
Shares in banks around the world slumped despite reassurances from the US president that America's financial system is safe, BBC reported.
It comes after authorities had to step in to protect customer deposits when the US lenders Silicon Valley Bank (SVB) and Signature Bank collapsed.
Earlier on Monday, Spain's Santander and Germany's Commerzbank saw their share prices dive by more than 10 per cent at one point, BBC reported.
A string of smaller US banks suffered even worse losses than European counterparts on Monday, despite reassuring customers that they had more than enough liquidity to protect themselves from shocks.
The volatility has led to speculation that America's Federal Reserve will now pause its plans to keep raising interest rates, designed to tame inflation, BBC reported.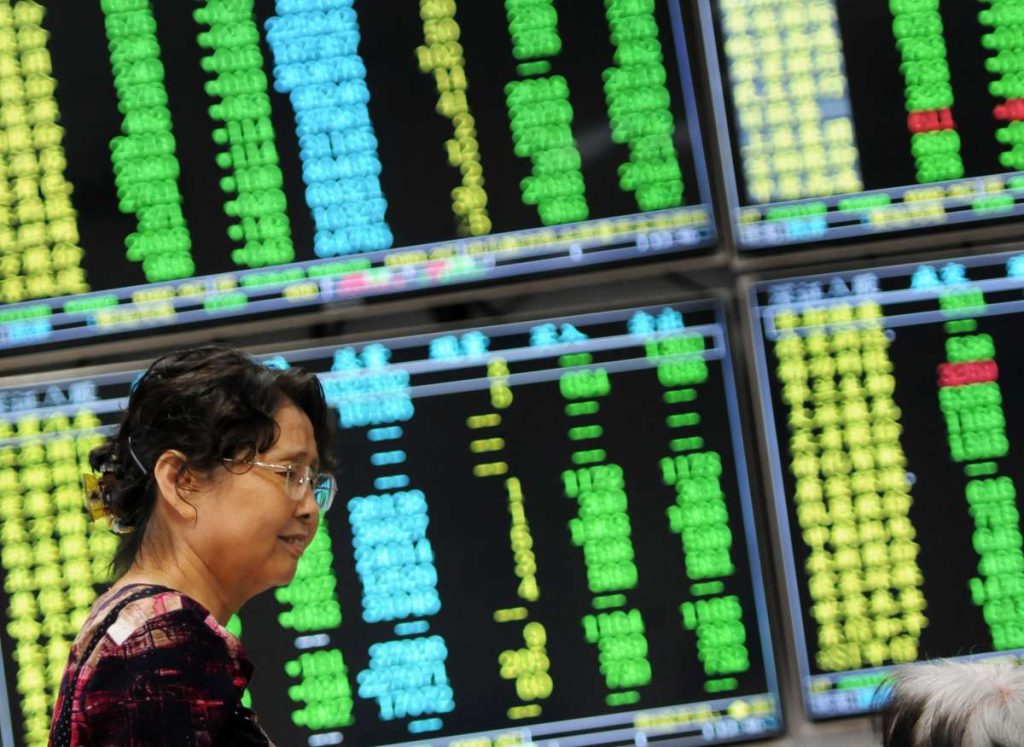 Fear grips Asian markets
Asian stocks fell broadly on Tuesday, dragged down by banking shares, as fears over the fallout of Silicon Valley Bank's collapse gripped the market despite US government efforts to stabilize the financial system, media reports said.
Japan's Nikkei 225 tumbled 2.19 per cent to post its third straight day of declines. Hong Kong's Hang Seng briefly dropped 2.5 per cent, before trimming losses in the afternoon. Korea's Kospi lost almost 3 per cent. China's Shanghai Composite shed 0.65 per cent, CNN reported.
Banks were the hardest hit sector across the region, CNN reported.
HSBC Holdings plunged more than 5 per cent in Hong Kong after the banking giant pledged to inject 2 billion pounds ($2.4 billion) of liquidity into SVB's UK unit, which it had bought for 1 pound, Standard Chartered Bank sank nearly 7 per cent, CNN reported.
The sell-off happened despite extraordinary measures by US regulators over the weekend to avert a potential banking crisis following the collapse of SVB. The California-based lender fell with astounding speed on Friday, marking America's biggest bank shutdown since 2008.
Investors are now on edge over whether the demise of SVB could spark a broader banking sector meltdown. On Monday, US stocks were mixed, with banking shares taking a hit, CNN reported.
"Investors fear other financial institutions are sitting on significant unrealized losses on their balance sheets because of markedly higher interest rates," said DBRS Morningstar analysts on Monday.
The fear was "irrespective of fundamentals", they said, CNN reported.
US Treasury yields were sharply lower on Monday as investors flocked to safe-haven assets. The yield on the 2-year Treasury was briefly down more than 50 basis points, the biggest daily drop in decades.
"At the moment, markets are speculating on a Fed's U-turn, but are equally pricing in a greater degree of contagion in the banking sector turmoil, which is ultimately weighing on risk sentiment," ING analysts wrote in a research note on Tuesday, CNN reported.
Advertisements
[soliloquy id="31272"]
Advertisements
[soliloquy id="31269"]