The Argentine Embassy in Dhaka was previously closed down in 1978…reports Asian Lite News
Argentina has reopened its embassy in Bangladesh capital Dhaka.

Argentina's Foreign Minister Santiago Cafiero arrived in Dhaka on a three-day visit on Monday morning to inaugurate the embassy of the South American country, which is the first one by an Argentine foreign minister to Bangladesh, Xinhua news agency reported.

The Argentine Embassy in Dhaka was previously closed down in 1978.

Last December, Argentina announced a plan to reopen its embassy in Dhaka in 2023 to mark 50 years of diplomatic ties between the two countries.
Bangladesh's exports
Bangladesh is ready to topple China as the top clothing exporter to the EU amid Beijing's decreasing share in the ready-made garment (RMG) market, reported Nikkei Asia.
Notably, in the wake of the conflict in Ukraine and other global geopolitical tensions, the supply chains are shifting and driving up orders to the densely populated South Asian nation. "A lot of work orders were shifted to Bangladesh from China because of the recent trade war between China and the US," Shahidullah Azim, vice president of the Bangladesh Garment Manufacturers and Exporters Association (BGMEA), told Nikkei Asia.
Mounting tensions between Washington and Beijing have driven many brands to seek out non-Chinese suppliers in sectors ranging from clothing and textiles to consumer electronics and smartphones.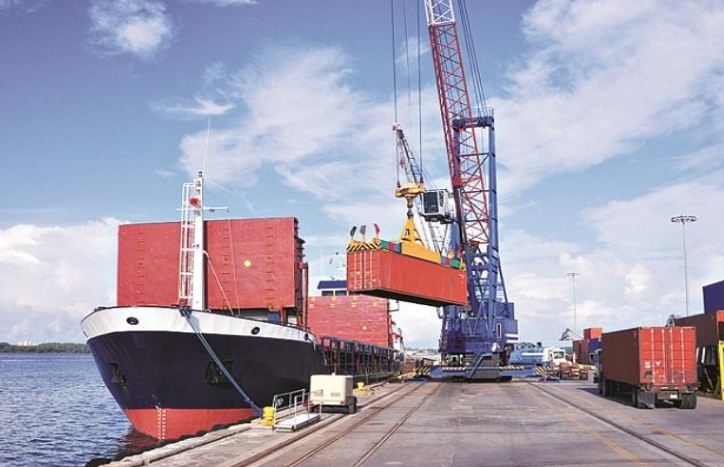 Bangladesh's exports of clothing to the EU surged nearly 42 per cent in the first nine months of 2022 from the same period the year before to USD 19.4 billion, while Chinese shipments grew about 22 per cent to USD 25.5 billion, according to the latest data from the EU's statistical office, Eurostat.
Major EU buyers of clothes made in Bangladesh include fashion chains H&M, Primark, Zara, G-Star Raw and Marks & Spencer, reported Nikkei Asia.
With a population of nearly 170 million people, Bangladesh has a sizable potential workforce and is one of around 45 developing countries that currently enjoy duty-free and quota-free access to all EU markets, except arms and ammunition. In contrast, Chinese exporters must pay duty.
"Buyers prefer Bangladesh due to its zero-tariff export facilities to EU markets," said Ashikur Rahman Tuhin, managing director of TAD Group, which manufactures a range of products including clothing. All the garments it makes go to Europe.
Producers in Bangladesh have also been moving away from so-called fast fashion — disposable attire churned out to suit rapidly shifting consumer tastes — to higher quality and more profitable clothing.
"Bangladesh is shifting its production base to high-end, value-added garment items from basic products, which are also helping the country to increase its share in the EU market (where such items are increasingly in demand)," said Azim from the BGMEA.
Meanwhile, Paul Marchant, chief executive of Britain's Primark, said on a visit last month to Dhaka, the Bangladeshi capital, that his company plans to ramp up its sourcing from the country.
Producers and others in the country are confident it will be the top exporter to Europe soon, reported Nikkei Asia.
"In the EU market, Bangladesh is close to China, so within four to five years we can overtake it," said Ahsan H Mansur, executive director of the Policy Research Institute of Bangladesh.
"China's RMG market share is decreasing worldwide. I think China has no strategic interest to protect this share as the country is now focusing on developing and producing higher-valued goods like electric cars. So they are not concentrating on the apparel industry as before."
Boosting shipments to Europe will bolster a crucial part of Bangladesh's economy, with RMG manufacturers already contributing around a fifth of the country's gross domestic product and more than 80 per cent of its export earnings, reported Nikkei Asia. (IANS/ANI)
ALSO READ-Argentina seeks India's cooperation on currency swap issues
Advertisements
[soliloquy id="31272"]
Advertisements
[soliloquy id="31269"]