The Pakistan government has already transferred the PKR. 2.3 trillion worth of assets of seven companies in the Pakistan Sovereign Wealth Fund for sale to interested investors from the Middle East … writes Dr Sakariya Kareem
Cash strapped Islamabad is offering its mining, energy infrastructure, agriculture as well as government's public sector companies to willing overseas investors, especially from oil-rich countries in the Middle East and China as its economic woes continue.
As the impact of IMF's bailout of USD 3 billion under Stand-By Arrangement is fading, the country is facing closure of industries for want of imported raw materials as well as increasing prices of electricity and petroleum products.
According to a recent 'Bloomberg' report, thousands of factories in Pakistan will be forced to shut down by the impact of the import of raw materials following continued forex crisis. Local business leaders have also warned that 50% more industrial units will be shut down due to recent hike in petrol and diesel prices, which were raised by PKR 37 and PKR 40, respectively. It is estimated that industrial production is foreseeing a fall of 10% on an annual basis in the Financial Year 2023-24 due to the expensive energy and non-availability of imported raw materials. Already more than 70 lakh people became unemployed due to the closure of factories and industrial units related to the textile sector alone.
The Pakistan government has already transferred the PKR. 2.3 trillion worth of assets of seven companies in the Pakistan Sovereign Wealth Fund for sale to interested investors from the Middle East. The fund was established recently through a legislation, capitalizing with USD 8 billion in shares. Islamabad also established a hybrid civil-military single window platform, Special Investment Facilitation Council (SIFC), for attracting foreign investors.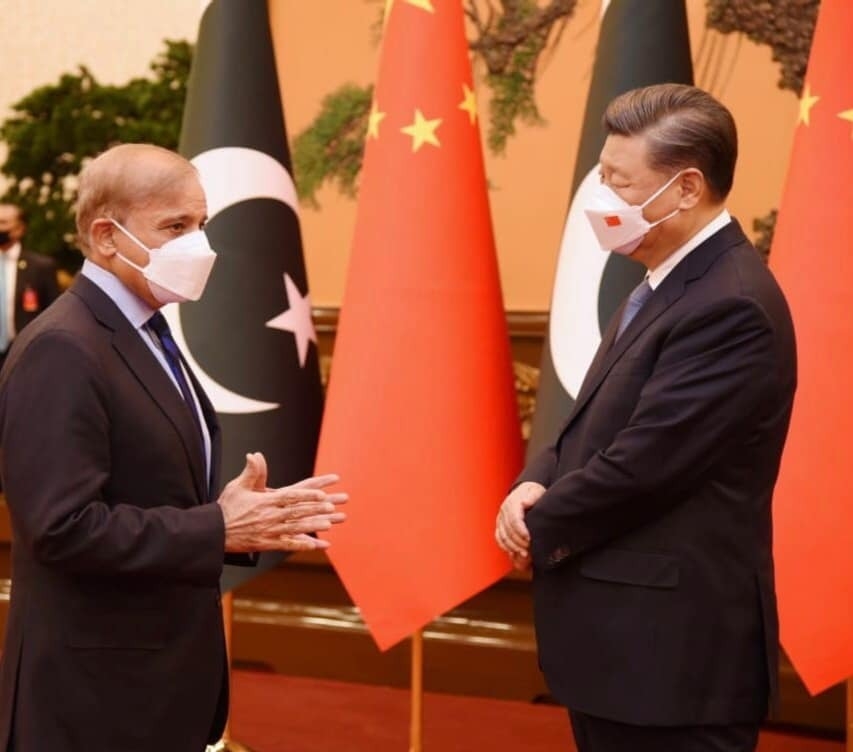 The new sovereign fund will be proposed to be exempted from eve core laws like the Privatisation Commission Ordinance, Public Procurement, Regulatory Authority Ordinance, and the State[1]Owned Enterprises (SOE) Act, 2023. Decision to seek exemption from these laws suggests that the government might quickly sell some of the identified assets or use them to raise loans. However, the fast-track arrangement to sell public assets is raising suspicion among Pakistanis.
Looking at the spate of quick decisions without considering long-term implications, citizens started raising concerns. Poor investment environment which is plagued by high interest rate, shortages of electricity and raw materials are the reasons for their suspicion. They were sceptical about the absence of assistance from the friendly countries during the times of crisis while prized assets were now being sold.
In a desperate bid, Pakistan announced that it was in negotiations with the UAE to finalise a deal for the construction of a new, multipurpose cargo terminal, giving Dubai 85% control of a major quay at Karachi's port. It follows Pakistan leasing a significant chunk of Karachi Port to the Abu Dhabi Port Group for 25 years.
It was pointed out at the dealing that there was a definite sense of desperation about the deal, and that it cuts some essential corners. They say, "it's definitely not the best-negotiated deal, the government could have priced it better".
Further, they point out that no independent consultant was called to check the pricing, which is a legal requirement. Some people also say that the deal is more to appease the UAE to help Pakistan with future loans. Umar Karim, associate fellow at the King Faisal Center for Research and Islamic Studies told that the deal fits in well with Abu Dhabi's regional strategy.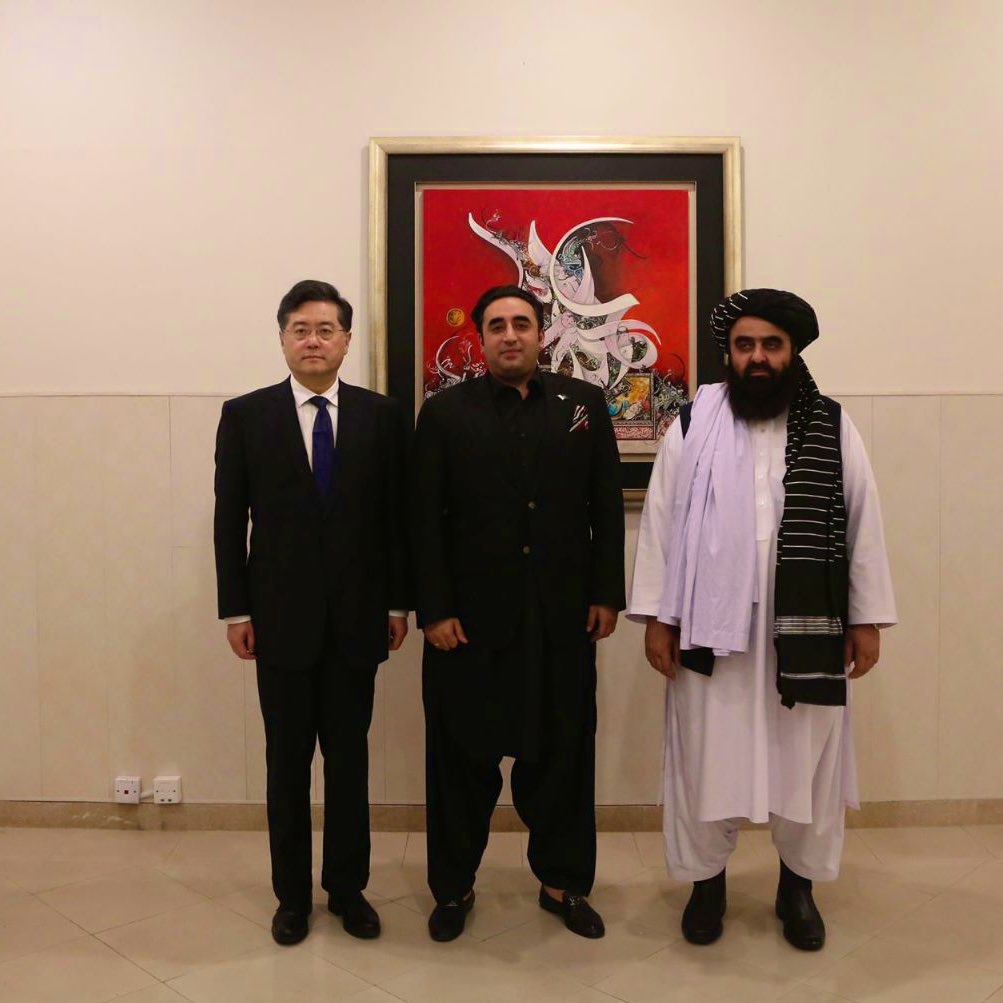 "While the Pakistanis are desperate for foreign investment, this deal fits well with UAE's overall statecraft of acquiring strategic ports and logistic facilities across the region".
Karim added that "Karachi's strategic position at the mouth of the Arabian Sea allows it to handle all of Pakistan's maritime trade, and it is, thus, a prized asset. This lease deal will give the UAE considerable clout in Pakistan's trade environment."
Likewise the case of Saudi Arabia which is showing renewed interest in multibillion dollar refinery project as well as Reko Diq gold and copper mine project in Pakistan for its sovereign wealth funds. The Saudis are now targeting 50% owned by the governments of Pakistan and Balochistan. Barrick Gold owns a 50% stake in Reko Diq mine. It is eyeing to buy Pakistan's stake in the Reko Diq Mine, which was estimated to possess ores worth 5.9 billion with a mining life of 40 years. It is also one of the world's largest underdeveloped mines in the world.
According to some critics, it is worrying news that Saudi Arabia is investing in the gold mines of Reko Diq. People were under the impression that Saudi Arabia was giving aid because of its ties to the Sharif family or out of pity for Pakistan. But the real secret is Pakistan's strategic resources as Saudi Arabia's oil reserves are rapidly depleting and it is looking for alternative resources.
Anwar Sajidi who writes in Roznama Intekhab, Pakistan's Urdu daily, was suspicious of sudden Saudi interest in Pak assets. He gives the example of Saudi Arabia's recently achieved self-sufficiency in agricultural production in the direction of diversifying away from oil dependency. In its attempt, the Kingdom also decided to change their religious and social standards for the success of future projects and changed an educational syllabus in schools and colleges stressing the need for scientific enquiry. According to Sajidi, Pakistan and Saudi Arabia are Islamic brothers and friends, but now suspects that foreign investors who may turn to the resources of Pakistan to steal the wealth.
Earlier, China's business tycoon Jack Ma made a secret trip to Islamabad along with a business delegation, which raised concerns among the locals about possible Chinese takeover of businesses in Pakistan with potential future value.
Pakistan's weak economy may give opportunity for steal natural resources. The state of Pakistan has prepared war lords, warring gangs, death squads and southern religious groups to silence those who raise their voice for rights. They are engaged in killings everywhere.
Advertisements
[soliloquy id="31272"]
Advertisements
[soliloquy id="31269"]