Gulfood Green and Gulfood Agrotech will take place from 24 to 26 September 2024 and will focus on showcasing smart agriculture technologies and innovative practices…reports Asian Lite News
Gulfood, the largest annual global food and beverage sourcing event in the world, is being held from 20-24 February 2023. Gulfood, organised by the Dubai World Trade Centre (DWTC), has become a major event in Dubai's food scene, showcasing its culinary prowess and diverse food industry. It has cemented the city's position as the food capital of the world.
In the UAE's Year of Sustainability, the event will have a special emphasis on sustainable initiatives and unveil several projects aimed at promoting sustainability.
Gulfood 2023 has launched its new global sustainability initiative, Gulfood Green, to promote more sustainable food production and consumption. The event presents topics related to sustainability, such as reducing food waste and building a more sustainable food business. Gulfood has also launched its international tree-planting campaign called Gulfood Forest to help conserve, restore, and grow trees globally, thereby reducing carbon emissions.
"Following the directives of Sheikh Mohammed bin Rashid Al Maktoum, Vice President and Prime Minister of the UAE and Ruler of Dubai, who has announced 'environment and sustainability' among the UAE's top 5 priorities for 2023, we are proud to be launching several sustainability initiatives at Gulfood 2023," said Helal Saeed Al Marri, Director General, Dubai World Trade Centre Authority.
"In the UAE's Year of Sustainability, these initiatives will help to promote responsible and sustainable practices across the F&B industry in Dubai and beyond. From reducing food waste and promoting healthy eating to sourcing sustainable ingredients and reducing carbon footprints, these initiatives will help to ensure that Dubai remains at the forefront of the global food and beverage industry, while also supporting the city's wider sustainability goals.
"We believe that sustainability is not just an obligation, but a responsibility, and we are committed to working closely with our partners and stakeholders to create a more sustainable future for our city and our planet. We look forward to continuing to drive innovation, excellence and sustainability across the F&B industry, and to welcoming visitors from around the world to experience the very best that our city has to offer."
The 28th edition of the show is 30% larger than the previous edition, with more than 5,000 confirmed exhibitors, including 1,500 first-time exhibitors. The event brings together F&B communities from around the world in Dubai to discuss the future of the rapidly evolving sector. This year, Gulfood Plus, a new hall with 10,000 sqm of added floorspace, has been introduced, where first-time exhibitors are showcasing product innovations.
Gulfood Green Awards will also be held to recognise excellence in sustainability across the F&B industry. The Gulfood Inspire Conference, which includes ministers, F&B leaders, entrepreneurs, civil society, and industry experts, will discuss sustainable food production, food security, nutrition education, waste reduction, securing international supply chains, and food service trends.
Gulfood has partnered with Mintel, a market intelligence agency, to create a thought leadership programme for the F&B industry. Gulfood Green aims to help shift towards more resilient and sustainable food production and consumption to reverse the trends of inflation and rising costs of consumer goods, food, utilities, and fuel. Gulfood 2023 gathers the global F&B industry to offer a platform for business opportunities and innovations while leading the way in sustainability.
Gulfood is also set to launch two new events. Gulfood Green and Gulfood Agrotech will take place from 24 to 26 September 2024 and will focus on showcasing smart agriculture technologies and innovative practices that support climate-friendly food access, sourcing, production, transportation, logistics, and distribution.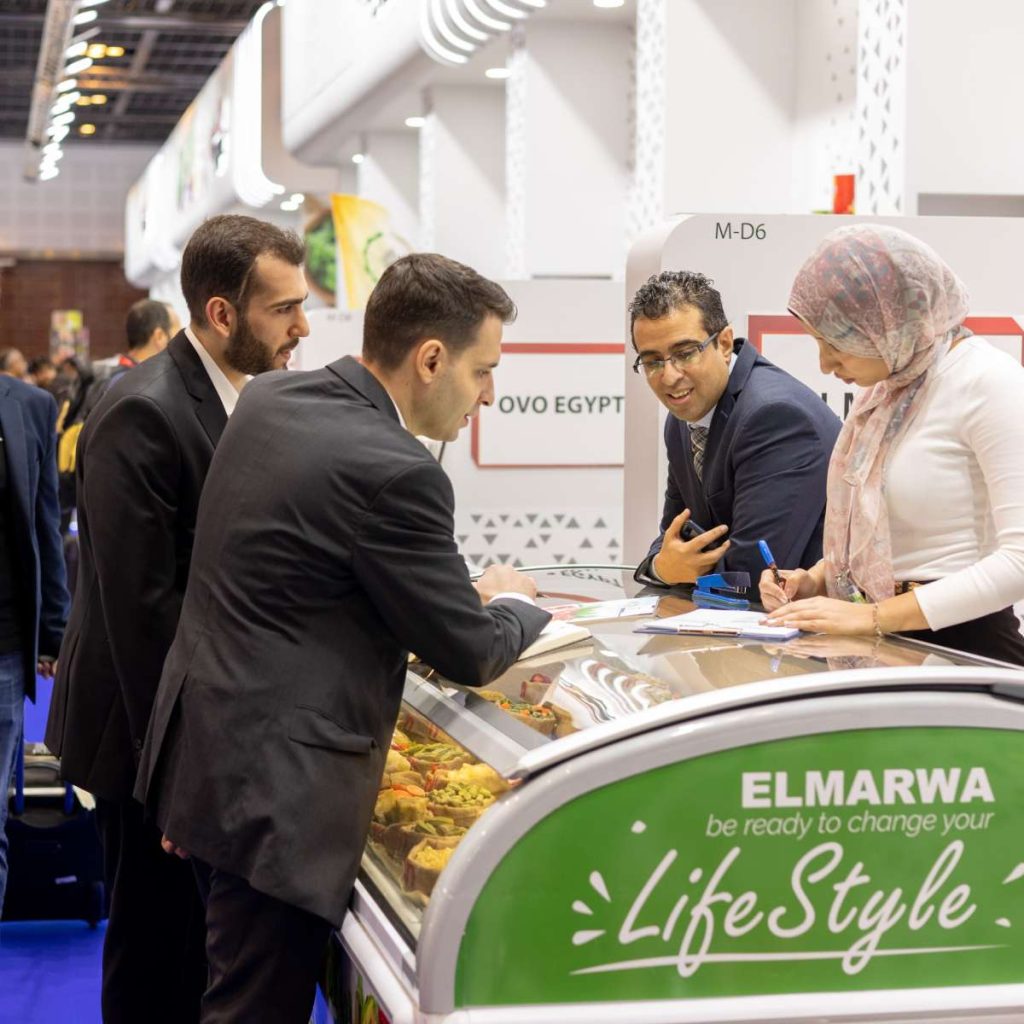 The events will particularly emphasise the impact of these practices on developing countries. The events aim to provide a critical annual platform to address the socio-economic and environmental challenges facing the global food industry. They will bring together stakeholders to collaborate and exchange innovative ideas for improving global food security.
Dubai's F&B sector continues to record steady growth, with the emirate now home to 13,000 restaurants and cafés serving a variety of cuisines, from fine dining to street food, that shape the city's delightfully international F&B landscape.
Dubai has been recognised as the food capital of the world, with the arrival of culinary guides like Gault&Millau UAE, Michelin Guide Dubai, and Middle East & North Africa's 50 Best Restaurants. Leading restaurants in Dubai are creating new and original concepts by blending cuisines, styles, and ingredients, reflecting the city's cultural diversity. Showcasing the best of Dubai's gastronomy, Michelin Guide Dubai features 69 of the city's finest restaurants.
In recent years, Dubai has witnessed a surge in food carnivals and events, including the annual Dubai Food Festival, which attracts thousands of foodies from around the world. The city is known for several events with a special focus on food, including the Dubai Shopping Festival, Dubai Summer Surprises, Eid in Dubai, and Ramadan in Dubai, in addition to the various independent activities organised by malls and large restaurant chains.
Advertisements
[soliloquy id="31272"]
Advertisements
[soliloquy id="31269"]