The latest to leave former premier's Pakistan Tehreek-e-Insaf (PTI) is Ali Zaidi, the President of party's Sindh chapter, reports Asian Lite News
Joining the list of other leaders, Pakistan Tehreek-e-Insaf (PTI) Sindh President Ali Zaidi announced on Saturday that he is leaving politics and resigning from party positions, reported Geo News.
Zaidi announced of his resignation from all PTI posts and said in a video message that he had joined politics for Pakistan and had already condemned the May 9 incidents. After much deliberation, the former federal minister made the "difficult decision" to leave politics.
"I'm quitting politics. I'm resigning from my positions of Tehreek-e-Insaf Sindh president, core committee member and MNA," said Zaidi, according to Geo News.
However, Zaidi stated that he will continue to "work for Pakistan and bring investments from abroad" as he did before entering politics.
Following the arrest of PTI Chairman Imran Khan on May 9, Zaidi, other top-tier party leaders, and thousands of workers were apprehended. General Asim Munir, Chief of Army Staff (COAS), branded it "Black Day" and threatened to bring all those responsible for the attacks on military sites to trial, reported Geo News.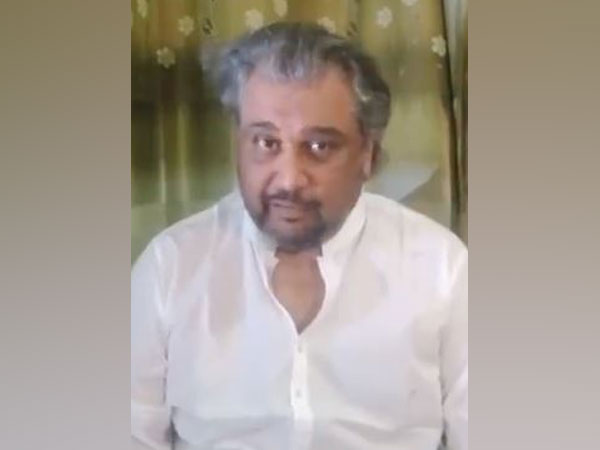 PTI leader Fawad Chaudhry on Wednesday this week announced his resignation from the party saying he has decided "to take a break from politics."
"In my earlier statement where I unequivocally condemned the 9th May incidents, I have decided to take a break from politics, therefore, I have resigned from the party position and parting ways with Imran Khan," tweeted Fawad Chaudhry.
Moreover, Asad Umar, the secretary general of PTI, also announced his resignation from all party positions after getting released from Jail, reported Geo News.
Pakistan Tehreek-e-Insaf (PTI) leader Shireen Mazari also announced her decision to quit PTI and politics recently.
Mazari's announcement came after incidents in Pakistan on May 9 and 10 which she strongly condemned. She announced, "From today onwards, I am no longer a part of PTI or any political party."
Shireen Mazari expressed her commitment to her children and her mother and stressed that they are her top priority at this time, ARY News reported.
Shireen Mazari has been arrested multiple times since the May 9 incidents. After the court ordered her release, She was taken away in a Vigo without a number plate, Dawn reported. Mazari was presented by the police in court in a case related to inciting party supporters in Kharian on May 9. (ANI)
ALSO READ: Imran 'thanks' Pak govt for adding him on no-fly list
Advertisements
[soliloquy id="31272"]
Advertisements
[soliloquy id="31269"]