Both presidents toured the Barakah Plant, which generates clean, zero-emissions electricity, sustainably powering the UAE…reports Asian Lite News
President Sheikh Mohamed bin Zayed Al Nahyan and his South Korean counterpart Yoon Suk Yeol visited the Barakah Nuclear Energy Plant yesterday to celebrate the completion of Unit 3 and witness the continued progress of the plant, located in the Al Dhafra region of Abu Dhabi, UAE.
Yoon's visit comes in line with efforts to build on the existing Special Strategic Partnership between the UAE and South Korea with the recent signing of a number of government-level agreements.
The two leaders praised the exceptional achievements marked throughout more than a decade at the Barakah Plant, the first civil nuclear energy plant in the Arab World and the largest source of clean electricity in the region.
Both presidents toured the Barakah Plant, which generates clean, zero-emissions electricity, sustainably powering the UAE.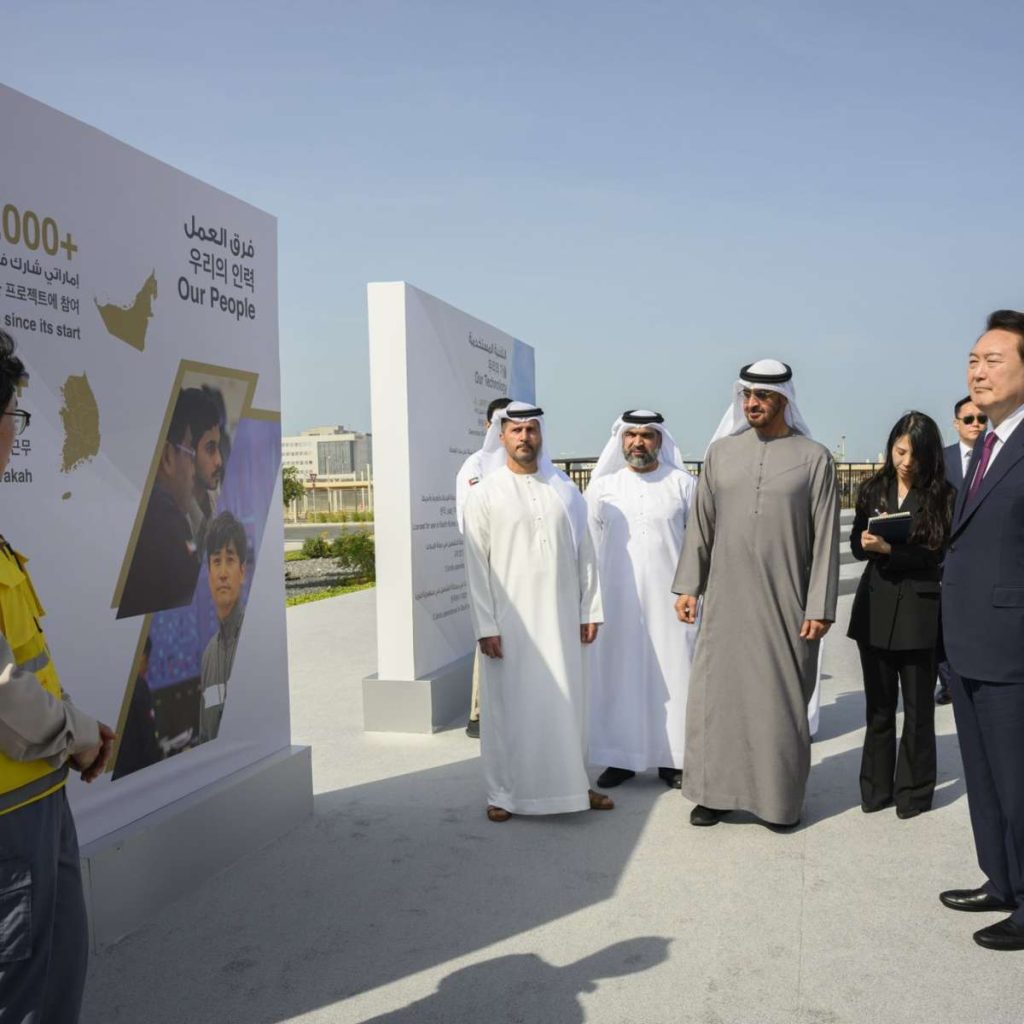 The two leaders witnessed the ongoing operation of Units 1 and 2, the completion of Unit 3 and the progress made on Unit 4 in accelerating the UAE's clean energy transition, generating the 24/7 the carbon-free baseload electricity the UAE requires to complement its renewable projects in order to realise the UAE's commitment to achieve Net Zero by 2050.
During the visit, the leaders met with the teams working at Barakah, including Emirati and Korean nuclear energy experts working side by side with specialists from across the globe.
More than 50 nationalities are working at Barakah, which once fully operational, will provide up to 25 percent of the UAE's electricity needs without generating any carbon emissions, while freeing up an equivalent of billions worth of natural gas resources.
"The relationship between the UAE and the Republic of Korea has been continuously strengthened through the decade-long collaboration in developing the Barakah Nuclear Energy Plant," Sheikh Mohamed said.
"In 2009, the UAE prioritised energy security while in parallel accelerating a rapid transition to cleaner energy sources through the use of civil nuclear energy. I am proud of the Emirati, Korean and international teams working together at Barakah, as they complete another Unit to strengthen the UAE's clean electricity portfolio and set the global benchmark for nuclear energy project delivery."
Once fully operational, the Barakah Plant will provide abundant clean and reliable electricity 24/7 to power the UAE's industries and over half a million homes, as well as supporting the UAE's strategy for becoming a net-exporter of LNG by 2030.
As the nation looks forward to hosting COP28, the Barakah Plant is preventing millions of tons of carbon emissions annually whilst helping to meet the growing demand for energy.
Advertisements
[soliloquy id="31272"]
Advertisements
[soliloquy id="31269"]