'Road to COP28' event on March 15 focus on youth to come together and join the wider community towards raising awareness and mobilising an all-of-society effort towards COP28….reports Asian Lite News
UAE Foreign Minister Sheikh Abdullah bin Zayed Al Nahyan has announced the first COP28 Presidency-hosted and youth-led event, 'Road to COP28', will be held at Expo City Dubai on 15th March.
"The UAE has embraced the vision of a climate-focused future with people at the centre," Sheikh Abdullah, who chairs the Higher Committee overseeing preparations for COP28, said.
"As the host country of COP28, the UAE is dedicating significant resources at all levels of government to lead a transparent, innovative, and inclusive climate process that brings together key stakeholders and communities – particularly youth – to collectively drive a solutions-oriented COP28 agenda."
This event represents a significant moment for the country's youth to come together and join the wider community towards raising awareness and mobilizing an all-of-society effort towards COP28. The 'Road to COP28' event aligns with COP28's goal to accelerate global climate action, with all parties and stakeholders across society working together to achieve the pledges made for future generations.
Program and Activities
The day-long event on March 15 consists of three programs, starting with a morning program of interactive workshops to inspire, educate, and empower young students ages 7 to 15 to understand and tackle climate change.
The afternoon program will include youth circles, debates, workshops, sustainability initiatives, and performances hosted by partners, including the Federal Youth Authority and the Arab Youth Center. The main evening program will be a platform for the UAE's leadership to share their ambitions for COP28 alongside youth climate advocates.
With climate action at the centre, the event will revolve around four strategic pillars: participation, action, voice, and education. The 'Road to COP28' will also see the launch of key initiatives to enhance youth participation within the UN climate process and amplify the efforts of youth-led and youth-focused organizations in the global climate community.
The 'Road to COP28' event will highlight the priorities and principles underpinning COP28, through a varied program of activities to engage with more than 3,000 people, including students, youth in national service, youth climate advocates, people of determination, senior citizens, and more. The event will be attended by COP28 leadership, senior government officials, and ambassadors to the UAE.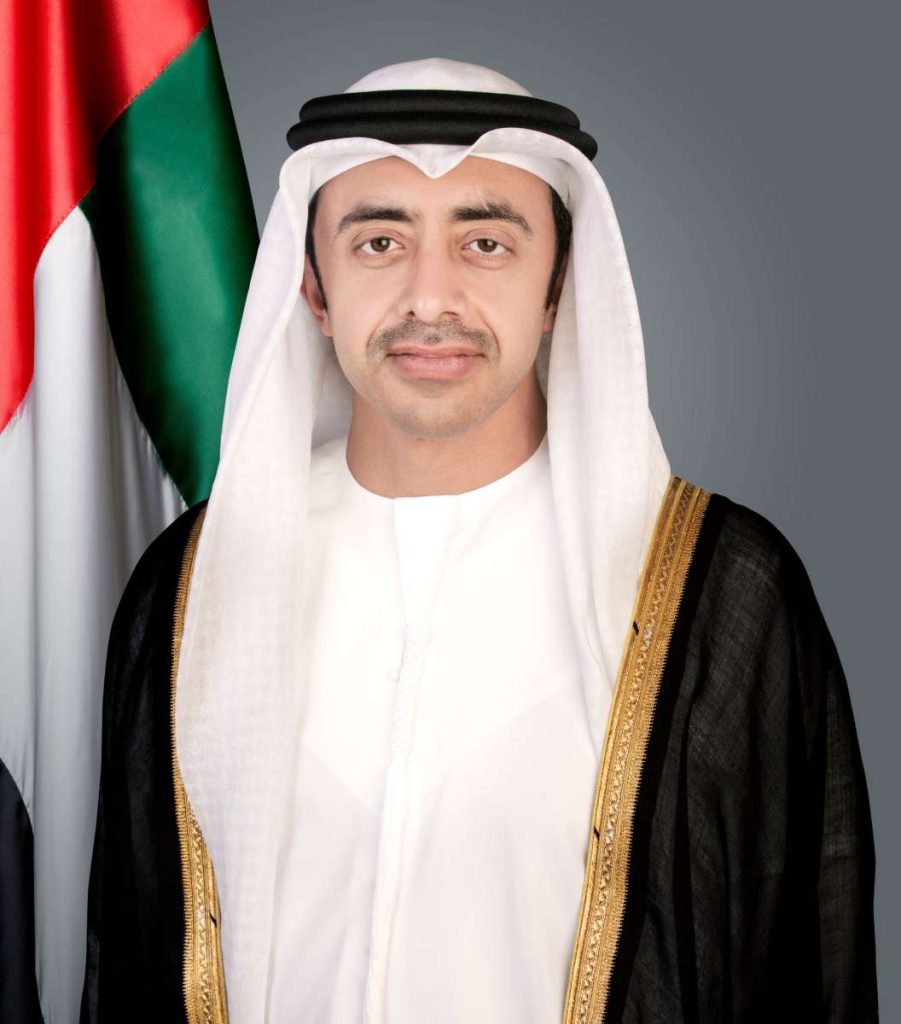 Youth at the centre
"The youth of today are the climate leaders of tomorrow," Dr. Sultan bin Ahmed Al Jaber, Minister of Industry and Advanced Technology, President-Designate of COP28 and Vice-Chairman of the Higher Committee overseeing preparations for COP28 said.
"Central to the success of COP28, which is taking place later this year, we are keen to ensure that their perspectives, vision and skills are included to drive climate action. Led by COP28's Youth Climate Champion, Shamma Al Mazrui, this youth-led event is a crucial milestone in the inclusion of and ongoing engagement with young people across the world."
He said the COP28 Presidency firmly believes in delivering a COP for all, and this calls for active participation from all of society, all of government and the whole country.
Institutional and societal commitment
Mariam bint Mohammed Saeed Hareb Al Mheiri, Minister of Climate Change and Environment, said that climate and environmental action is an institutional and societal commitment in the UAE, especially with the wise leadership declaring 2023 the Year of Sustainability.
She stressed that hosting COP28 is an opportunity for everyone to participate in promoting environmental awareness and climate action and strengthening strategic partnerships to achieve the goals of the Paris Climate Agreement.
Youth Climate Champion
Shamma bint Suhail bin Faris Al Mazrui, Minister of Community Development and the COP28 Youth Climate Champion, said that building youth capacities, mainstreaming them into the COP process, and promoting climate change awareness enhances youth's pivotal role in global climate action and creates a new narrative that brings about desired transformations.
She called on youth to be change makers by adopting a culture of flexibility, innovating solutions, and seizing opportunities. She added that the UAE's establishment of the Youth Climate Champion role establishes a sustainable legacy for COP28 and ensures the continuity of the youth's leadership role in environment-friendly practices and international climate events in the future.
An enduring impact
Sheikh Salem bin Khalid Al Qassimi, Minister of Culture and Youth, reiterated that youth have the potential and capabilities to create an enduring impact once talents from all disciplines came together to accelerate the momentum of climate action globally through innovative ideas and practical solutions.
He also highlighted the relentless commitment of the UAE's leadership to empowering youth and enabling them to turn their promising projects into reality, while encouraging them to share their insights, success stories, and best practices with their peers around the world, which contributes to socio-economic development and introduces ecofriendly enterprises while playing a pivotal part in providing solutions to crucial global challenges such as climate change.
Inclusivity will be a core principle
"Climate change is a global issue that needs global and local solutions," said Razan Al Mubarak, UN Climate Change High-Level Champion for COP28 and President of the International Union for Conservation of Nature (IUCN), said.
"It calls for active participation from all segments of society, including women, youth, indigenous peoples, civil society, businesses and more, to drive meaningful and innovative climate action to protect the planet and people. Inclusivity will be a core principle for COP28, and we welcome diverse voices and perspectives into the fold. I look forward to being a part of this event, to engage with the UAE's youth, and to learn more about the priorities of our young people on the road to COP28."
Advertisements
[soliloquy id="31272"]
Advertisements
[soliloquy id="31269"]