Dubai-headquartered Metadata Technologies is aiming to replicate regional success in the Kingdom with its Property-xRM. It will revolutionize Saudi Arabia's real estate market with its cutting-edge technology.
As Saudi Arabia continues to pursue its ambitious Vision 2030 plan, the country's real estate market is experiencing an unprecedented boom, with significant investments being made in residential, commercial, and hospitality projects across the Kingdom. With mega-projects like NEOM, Red Sea, Qiddiya, New Murabba creating a buzz across the globe, developers are scrambling to get a slice of the pie in what is being touted as one of the world's most exciting real estate markets.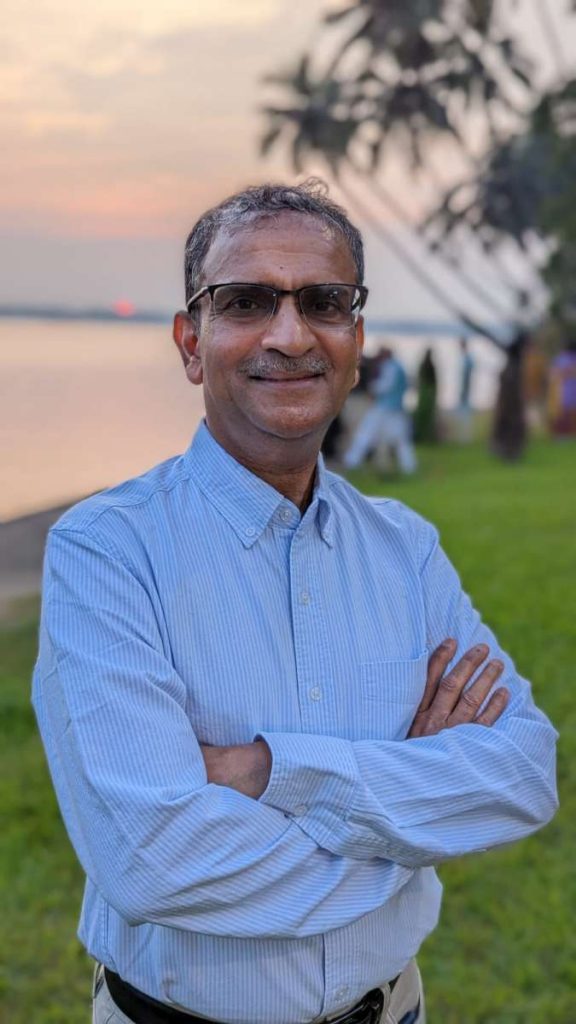 "Technology has and will continue to be the cornerstone of the real estate industry in Saudi Arabia, enabling businesses to scale. With advancements in digital platforms and customer-oriented data analytics, the industry is poised for tremendous growth, offering new opportunities for investors and developers.", said Mr. Rasheed Muhammed, Managing Director of Metadata Technologies.
According to a recent report by JLL, the real estate market in Saudi Arabia is expected to continue its upward trend in 2023, with significant investment across all types of portfolios. The Public Investment Fund (PIF) has been driving most of the transformation projects in the Kingdom with investments in diversified projects, many of which are deemed Giga Projects.
In addition to these major initiatives, several developers are also making significant investments in smaller-scale developments – luxury resorts and residential projects that cater to the growing demand for high-end properties in Saudi Arabia.
As a result of this boom, managing various business aspects like external communications, enquiry handling, project finances and timelines will be key areas for developers in generating faster ROIs. With global investments and interest expected to flow in, real estate companies need to be equipped with technology that allows them to scale and match the growing demand.
"Property-xRM is committed to helping real estate developers and asset management companies to scale their operations. We take pride in the experience of having done it successfully for some of the biggest real estate names in the MENA region over the last 2 decades. We are confident and geared up about propelling real estate companies in achieving the same in the Kingdom as well," added Mr. Muhammed.
Technology investments in Artificial Intelligence, the Internet of Things (IoT), Digital Twin, Smart Building Management, Customer Relationship Management (CRM), and Enterprise Resource Planning (ERP) Solutions will play a huge role in the smooth management of real estate projects.
The unique proposition of taking a customer-oriented approach to Asset Management is what makes Property-xRM stand out from traditional property management software. Leveraging the powerful Microsoft Technology, the award-winning solution enables large-scale developers to efficiently manage their properties and streamline customer-facing activities.
As the real estate market in Saudi Arabia continues to grow, the need for an inclusive and centralized real estate solution becomes increasingly essential. Developers and Investment Management companies must adapt to this new reality to stay ahead of the competition and succeed in this fast-paced market.
As a Gold Microsoft Partner, Metadata Technologies is a 100% CRM-focused company with 20 years of experience providing Customer Relationship Management solutions for business enterprises across the globe. Metadata's flagship product, Property-xRM is an award-winning CRM-based Property Management System committed to helping real estate companies scale faster.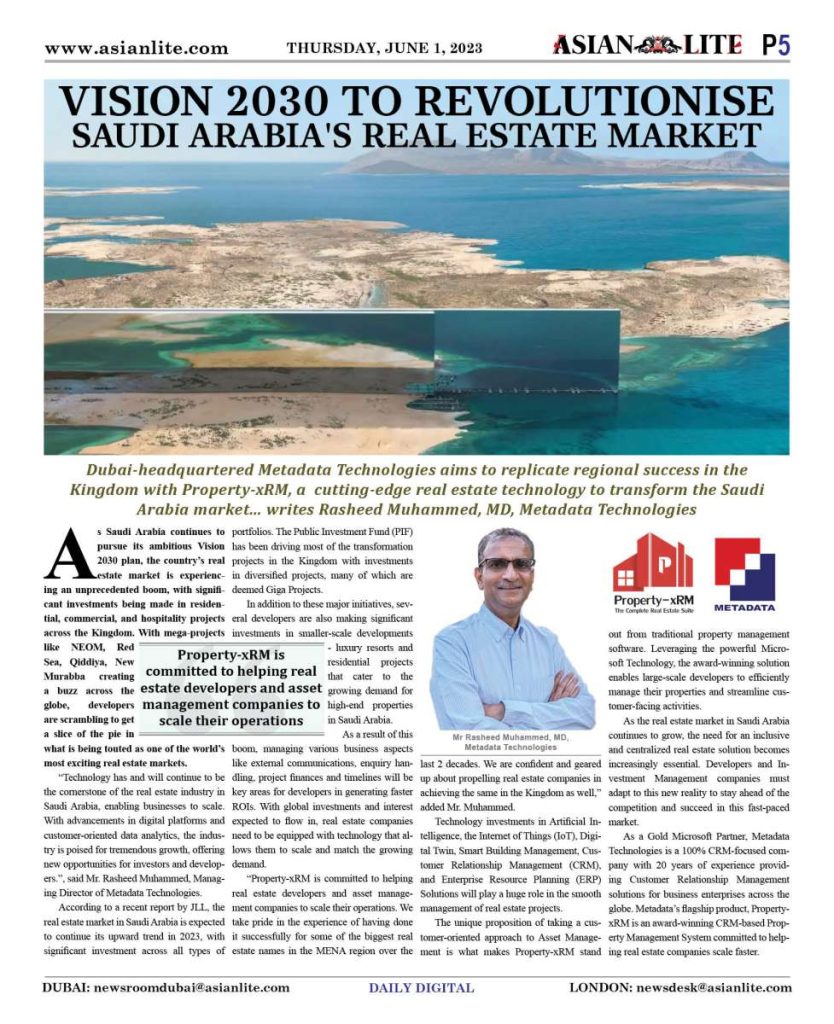 Advertisements
[soliloquy id="31272"]
Advertisements
[soliloquy id="31269"]