There is a call for civil disobedience on social media and videos of mosque loudspeakers in PoJK urging people not to pay their bills have emerged. Inflation, high cost of living and inflated electricity bills is a recipe for disaster … writes Dr Sakariya Kareem
Pakistan's neglect of Pakistan occupied Jammu and Kashmir (PoJK) recently when it removed the subsidy on electricity leading to highly inflated bills hitting the common man. High electricity bills have come as a shocker for the average resident in PoJK, and protests have erupted with public burning of bills being the latest instance of people losing patience with an inept administration.
At the forefront of these protests have been the people of Pakistan Occupied Jammu & Kashmir (PoJK) who have been hit the hardest by the indifferent attitude of the Pakistani government for several decades now. There is a call for civil disobedience on social media and videos of mosque loudspeakers in PoJK urging people not to pay their bills have emerged. Inflation, high cost of living and inflated electricity bills are a recipe for disaster. The discontent of the PoJk residents rapidly spread to the Pakistani mainland forcing the interim Prime Minister Anwarul Haq Kakar to direct authorities (27 August) to control and reduce the inflated bills. While it is unlikely that this mission will succeed in view of Pakistan's commitment to the IMF, the question is moot whether civil disobedience will succeed in the face of a militarised Pakistan.
A video posted by a journalist, Fakhar Yousafzai, shows loudspeakers of a mosque in Mirpur of PoJK asking people not to pay their power bills for August 2023. The announcement asks people to resist officials from disconnecting power supply to their homes and shops due to the non-payment of dues. It assures people that the Mirpur Bar Association would fight for them. The people of PoJK have termed the government's reaction to their protests as an "act of state terrorism" as the police had opened straight fire on them. The residents of the PaaGali area have decided to continue the agitation (started in July 2022) against state atrocities. The people in PoJK are denied basic rights and they have been facing numerous challenges like high inflation, poor education and health facilities. Dozens of angry residents in several parts of PoJK had blocked roads in the third week of August 2023, over Islamabad's harsh policies that are reportedly hurting their economic interests.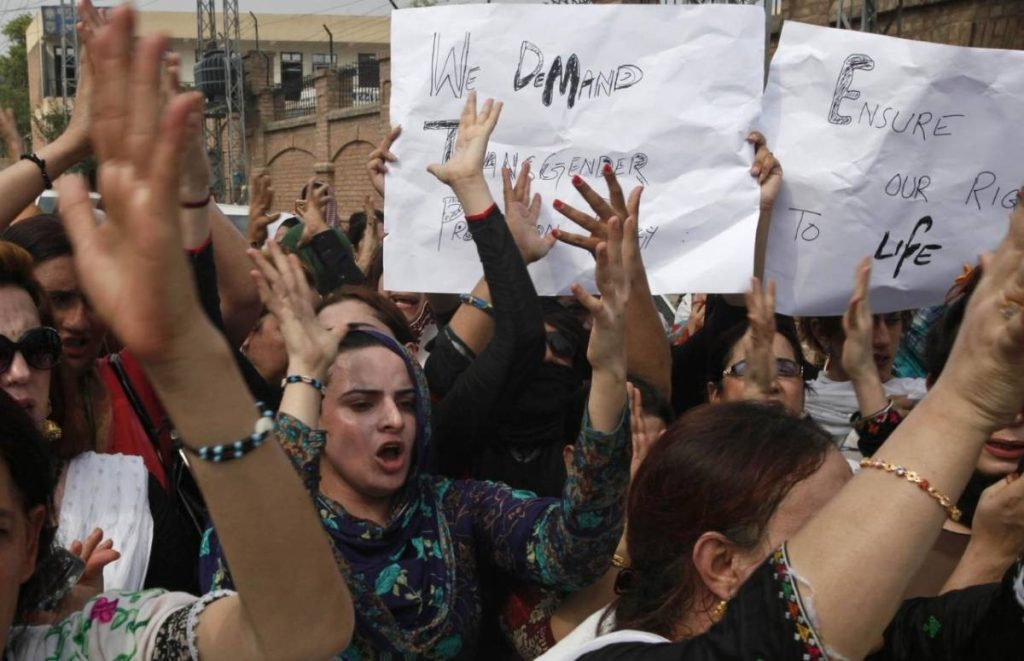 PoJK is said to produce more than 4,000 MW of electricity and its total need is less than 350 MW. Yet the people of PoJK are forced to live in darkness. Massive protests have taken place across PoJK since last year, over high inflation and denial of basic human rights by Pakistan. In the PaaGali area of Poonch, locals held protests (July 2022) on the main highway when Pakistani security forces and local police started firing indiscriminately to disperse them. The incident took place in which at least 65 locals were arrested and some 30 of them were booked under terror law. Many of them have been seriously injured and the number of dead has not been disclosed yet by authorities.
According to a media report (February 2023), the government of Pakistan put an end to the subsidy on electricity for PoJK. The tariff was revoked by through a one-sided agreement draft issued to the PoJK administration. In PoJK, electricity is generated from river water and hence, the Pakistani government is trying to generate revenue by imposing a KESCO Tariff in PoJK. Now electricity costs from 16 to 22 rupees per unit in PoJK.
Siasat Edit reported that the one-sided order by the Pakistan government violated the WAPDA agreement between the Federal and PoJK administrations. The government "suspended" implementation of the increase in power tariff until the "next orders" directing the electricity department to correct non[1]submitted bills in accordance with the pre-increase tariff and adjust the already submitted amount by users in the next month's bills. A seven-member committee, comprising four cabinet members and three civil servants, was formed by the government to look into the matter and recommend solutions. However, angry protesters in Rawalakot (PoJK) and elsewhere rejected what they called "lollipops" by the government and said their agitation would continue until "all unnecessary and cruel taxes" were withdrawn and the tariff was brought on par with Gilgit Baltistan.
As the protests spread from PoJK, where it started on 3 August, to Karachi to Khyber, people took to social media platforms to complain that the electricity bills now ended up draining 20 per cent to 50 per cent of their monthly incomes. Protests were held in Multan, Lahore, Karachi and elsewhere.
Residents and traders in Multan's Alfalah Market took to the streets to protest against the electricity bills as they held banners and set tyres on fire, hence blocking roads. Video footage from Lahore showed a pile of bills set on fire as dozens of people of all ages gathered on the streets and chanted, "Bijli mehngi, namanzoor [expensive electricity is unacceptable]." On 26 August, protests were held in cities across Pakistan, due to exorbitant electricity bills on the back of a significant increase in the national average tariff, prompting PM Kakar to summon an emergency meeting.
The National Electric Power Regulatory Authority (NEPRA) had granted permission to the federal government on 14 July 2023 to increase the base electricity tariff by PKR 4.96 per unit. This decision was made after then Prime Minister Shehbaz Sharif reaffirmed the agreement reached with the International Monetary Fund Managing Director Kristalina Georgieva. On 21 July, the Pakistan Cabinet had hiked the base power cost for some consumers by PKR 3 and for others by PKR 7.5 per unit. For consumers using 1 to 100 units, it had proposed a hike of Pakistani Rupee (PKR) 3 per unit. The current cost per unit thus increased from PKR 13.48 to PKR 16.48 per unit. Similarly, it suggested raising the rate for consumers consuming more than 700 units by PKR 7.5/unit, from the existing rate of PKR 35.22/unit to PKR 42.72/unit.
PoJK's high unemployment rate, poor infrastructure, and lack of resources force its citizens to migrate to large cities of Pakistan where they are only allowed menial jobs as labourers, cleaners at hotels, drivers, etc. Pakistan is unable even to provide the bare minimum necessary to keep people alive in its colonized state. Therein hangs a tale for those talking about India's handling of the Union Territory and the stark difference with PoJK. It is important to note the difference in the allocation of funds as well as development projects in Kashmir – PoJK and Jammu & Kashmir. At the beginning of this fiscal year, India presented a US$ 13.33 billion budget for the Union Territory.
Notably, India allocates nearly five times more funds to J&K than Islamabad allocates to PoJK. While India is implementing several new projects in Jammu and Kashmir to meet the demands of the post-Covid economy, PoJK, on the other hand, has suffered many budgetary cuts with the government favouring corrupt politicians as well as China making inroads into the territory and using the land to fulfil its ambitions. The abject neglect of PoJK by Pakistan sends a renewed signal for the need for India to re-think its strategies for re-integration of the region into India.
Advertisements
[soliloquy id="31272"]
Advertisements
[soliloquy id="31269"]