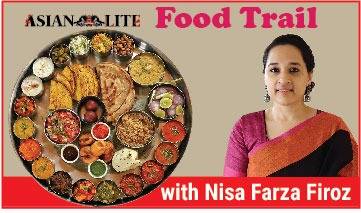 Ingredients
Butter – 250 g
Sugar – 1 ¼ cup
Eggs – 4
Rose Water – ¼ tsp
Flour – 2 ½ cup
Baking Powder – 2 tsp
Salt- a pinch
Milk – 1cup
Walnuts – 3/4 Cup (chopped And toasted)
Ingredients For Glaze
Icing Sugar – 1 cup
Butter – 1 tbsp [Softened]
Vanilla Essence – ¼ tsp
Maple Syrup – ¼ cup
Walnuts – 2 tbsp [chopped and roasted]
Method
Beat the butter and sugar until light and creamy .
Add egg one at a time beating well after each addition
 Sieve the  flour, baking powder, and salt .
Add the flour mixture into the butter mixture in three addition alternating with milk in to intervals. Add the rose water and mix it once.
Add the toasted walnuts fold it once.
Pour this batter into a greased 20 cm round bottom removable pan and spread evenly.
Bake at 170 degrees for one hour or until wooden prick inserted in the center comes out clean.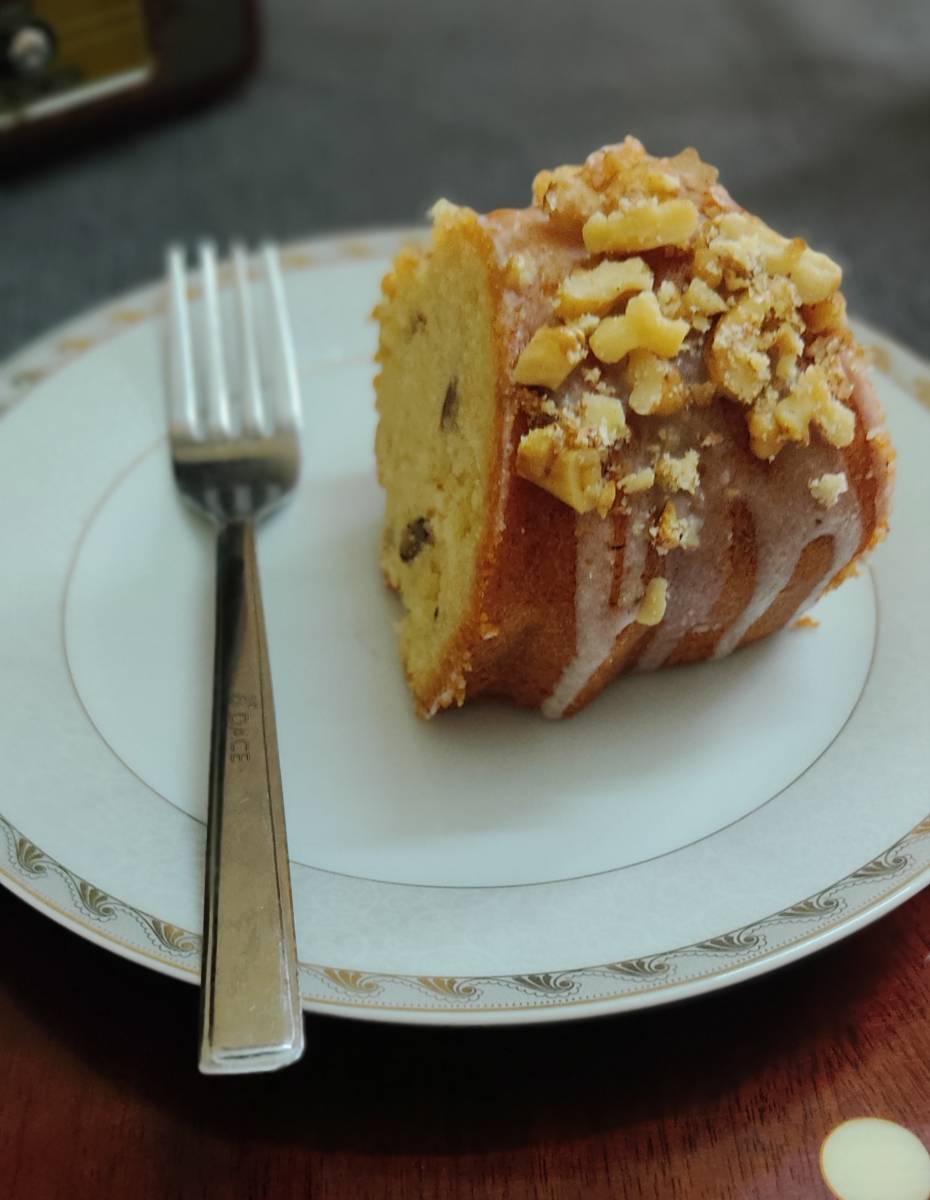 Method For Glaze
Beat icing sugar, butter, vanilla essence and maple syrup in a medium bowl until smooth, immediately drizzle the glace on top of the cake allowing some to drip down the sides.
Immediately sprinkle with walnuts, leave it aside for 1 5 min until the glaze is set.
There you go your delicious walnut cake is ready.
ENJOY !
ALSO READ-Freestyle Healthy Cupcakes
Advertisements
[soliloquy id="31272"]
Advertisements
[soliloquy id="31269"]