Breaking international economic expectations the United Arab Emirates' economy achieved a growth rate of 3.8 percent in 2021, reports Asian Lite Newsdesk
The UAE's Gross Domestic Product (GDP) for 2021 has broken international economic expectations, registering the highest rate in the region of AED 1.489 trillion.
"In a turbulent and changing world, the UAE has been moving steadily forward. Our economy is rising, our journey is accelerating, our competitiveness is advancing upwards, our future is going to be promising, and we assure our people that the best is yet to come," said Sheikh Mohammed bin Rashid Al Maktoum, Vice President, Prime Minister and Ruler of Dubai, on Thursday in a series of tweets after the Federal Competitiveness and Statistics Centre announced the UAE's GDP at constant prices.
The UAE's GDP for the year 2021 achieved positive growth rate that exceeded the estimates of analysts and specialised international institutions, which confirms the strength of the UAE's economic performance.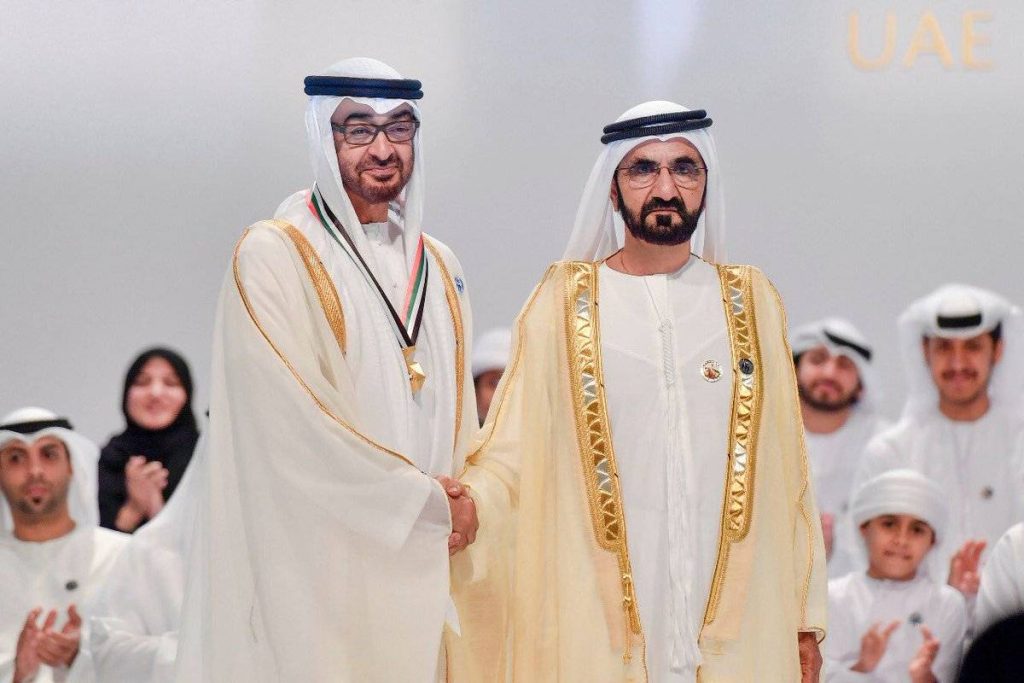 The Federal Competitiveness and Statistics Centre announced that the UAE's GDP at constant prices has achieved a growth of 3.8 percent, exceeding the estimates and expectations of international institutions, which expected the growth of the country's GDP in 2021 to post 2.1 percent.
Sheikh Mohammed said, "The Federal Competitiveness and Statistics Centre has announced the UAE's GDP for 2021. While international organisations expected our national economy to grow by 2.1 percent, we achieved a growth rate of 3.8 percent in 2021 (higher than the growth of 2019). This is the highest growth in the region with our GDP reaching AED1.489 trillion at current prices."
Sheikh Mohammed affirmed that enhancement and improvement of local economic procedures and legislation has entrenched the UAE's position as a favourable environment that continuously attracts investments. Other economic strengths include supporting foreign trade and opening up to the foreign world, in line with the country's international economic relations policy.
Success and integration of these policies also meet requirements for the sustainable development and achievement of economic prosperity and a decent life for citizens and residents of the country, as well as contributing to maintaining the UAE's leadership and competitiveness at the regional and international levels, he added.
Meanwhile, the Foreign Direct Investment (FDI) inflows into the UAE recorded a 3.9 percent growth in 2021 compared to 2020 to reach nearly AED 76 billion (US$20.7 billion).
As a result, the total FDI balance in the country increased to reach nearly AED 630 billion (US$171.6 billion) by the end of 2021, highlighting a 13.7 percent growth over 2020. Over the past ten years, FDI inflows into the country have grown by 116 percent, while the total balance of those investments during the same period grew by 113 percent.
ALSO READ: 'UAE is a prime example of an economic miracle'
Meanwhile, the UAE's outward FDI flows reached nearly AED 82.6 billion (AED 22.5 billion) in 2021, with an annual growth of 19.1 percent. They grew by 789 percent over the past ten years, which led to an increase in the UAE's investments in foreign markets to reach nearly AED 830.5 billion (US$226.3 billion) by the end of 2021, with a growth of 11.1 percent compared to the end of 2020.
The UAE also ranked first in the Arab world and 15th globally in the Kearney's FDI Confidence Index for the year 2021, advancing four places compared to the year 2020, thus outperforming a number of major global economies such as Singapore, Australia, Portugal, Denmark, Ireland, Brazil and Finland in the general ranking of the index.
New economic licenses
The Emirate of Abu Dhabi saw the issuance of 25,427 new licenses, an increase of 21.5 percent compared to the 2020 figure of 20,925, according to the 2021 Business Activity Report published by the Abu Dhabi Business Center at the Abu Dhabi Department of Economic Development (ADDED).
The report also revealed that renewed economic licenses increased to 83,484, growing by 15.8 percent, from 72,070 in 2020, a clear indication of continued post-pandemic recovery, growth, and development.
Of the 25,427 economic licenses issued, commercial sector licenses made up 24,077, up 21.4 percent from 19,839 in 2020, with professional sector licenses making up 711, were up 35.7 percent from 524 licenses in 2020. Agricultural, livestock and fisheries sector licenses settled in at 64 in 2021 compared to 70 in 2020. Tourism sector licenses grew to 126 in 2021 from 89 in 2020, an increase of 41.4 percent, while industrial sector licenses grew to 206 from 180 licenses, a 14.4 percent growth on 2020. Occupational sector licenses rose 9 percent from 223 in 2020 to 243 licenses in 2021. 'Tajer Abu Dhabi' new licenses issued in 2021 reached 7,106 compared to 7,087 in 2020, while the number of instant licenses issued came in at 2,653 for 2021, compared to 2,159 in 2020.
New licenses for foreign Investors grew from only 6 in 2020 to 273 in 2021; freelance licenses issued in 2021 increased to 1,749 from 279 in 2020, with Virtual licenses that were launched in Q4-2021 for non-resident foreign investors reaching 11 licenses.