The house shown at the beginning of the film was being built when the director was living in Bir, Himachal Pradesh. And he remembers seeing Didi…writes Sukant Deepak
His camera moves almost seductively. There is the precision of geometry and abandonment of poetry. Light and shade become characters and meanings emerge from different shadows. The camera, handled by filmmaker Gurvinder Singh moves constantly, but there is no fatigue, only endless possibilities.

His latest film 'Earthling' is based on the works of architect Didi Contractor (Delia Narayan), a self-taught architect who specialised in buildings that fit into, rather than contrast with, the landscape, and are made of local natural materials: mainly mud, bamboo, and stone, with small amounts of wood. They also include frequent use of staircases as a design element. These buildings can be found in the area around Dharamshala (Himachal Pradesh), and include more than 15 homes and three institutions.

The house shown at the beginning of the film was being built when the director was living in Bir, Himachal Pradesh. And he remembers seeing Didi.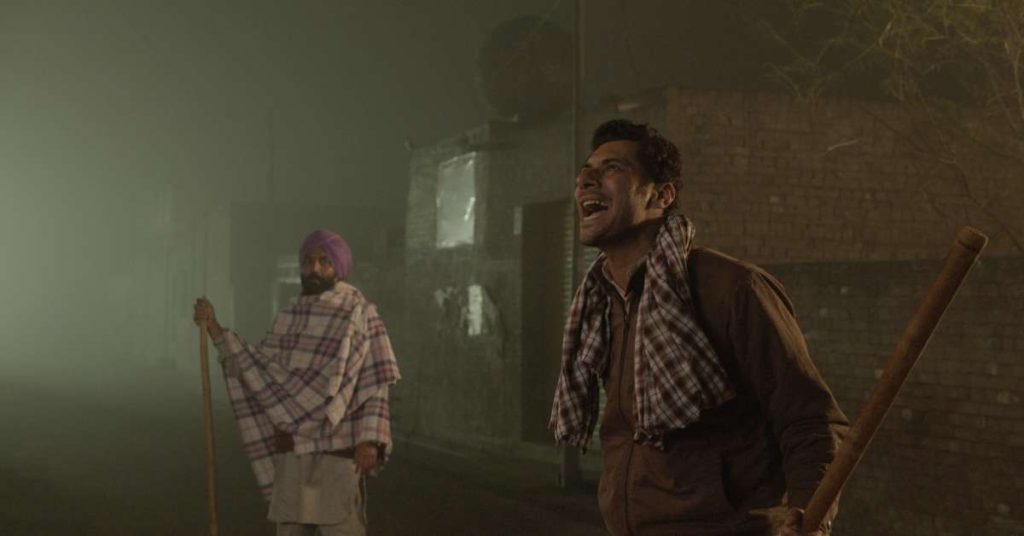 "She had come to visit the site, and that was the last house she built. And that time, who could imagine that I would be asked to work on a project like this? I was familiar with the local architecture, ethos, and people and it did make it easier. I felt like I belonged to the space, and could do justice to it. In a way, I was both an insider and an outsider — there was a huge emotional reason to do the project," says Singh about the documentary that took almost two years to complete.

Produced by The Eco Logical Foundation, Singh, a National-award recipient whose movies films 'Anhe Ghore Da Daan', and 'Chauthi Koot' premiered at Venice and Cannes Film Festivals respectively, and others like 'Khanaur' and 'Adh Chanani Raat' have screened at different international festivals, recalls not using any artificial lights in the making of 'Earthling'.

"But don't most documentary photographers work without light? The movement was essential to work with architecture as well, if the camera does not move, then there's no point… And it was important to pass through the buildings and not just look at fragments of them. So the project was adamant. To get good movements and we needed equipment, so we did invest in them. These are very lightweight pieces of equipment specially designed for the DSLR.

Adding he had no apprehensions with the many retakes needed to try out different things and whatever evoked feelings — whether in the forms of textures, how the light was entering the building, or the texture between bamboo, stone and mud, he says, "A lot of contrasts were conceived that resulted in abstractions and made visual elements 'look' like verse, and the buildings managed to talk."

Singh asserts that this project was not very different from working with people, just more layered, with the relation between diverse elements easily decipherable.

"Shooting people is also like shooting architecture and space is omnipresent. It (space) is also a character and it's already there. While fiction is predetermined by the script, and you discover things as you go with it, in a documentary the narrative is created alongside. It was a challenge to edit this one and create the right rhythm — what needs to be highlighted and what does not — people who inhabit these buildings, their stories, and their experiences living and working in the buildings. How to divide the time between talking about things. And there was long footage of Didi, but it created life. It was interesting to see the contrasts between the two footage and the dialogue between them."

Believing in the political and social aspect of cinema, that "reveals you as a person", the director, who has worked across genres, says all of them satisfy a different need and interest.

"My other documentary 'Trolley Times' on the farmers' protest is a passionate response to what was happening at that time. It also arose from the need to document an important event of our times — the largest protest in human history. I would like to create many different types of films and work with diverse kinds of teams, intimate and big. There are different needs and those will lead to diverse interactions with people and situations, and life."

Talking about 'Trolley Times', a four-hour long project. "It should be out this year. As far as other things in the pipeline are concerned, everything depends on funding," says the filmmaker, who wanted to be an architect as a youngster but dropped the idea as pursuing that would mean talking about science.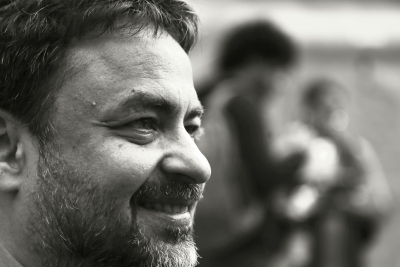 K.T. Ravindran, former Head of Urban Design at the Capital's School of Planning and Architecture, says 'Earthling' will be shown to students at architecture colleges, and believes it is high time that Didi's methods are adopted on a larger scale.

"We all are feeling the ramifications of climate change. Didi proved that it is possible to build without leaving a huge carbon footprint."
ALSO READ-Mrunal's 'Gumraah' witnesses a low start at the box office
Advertisements
[soliloquy id="31272"]
Advertisements
[soliloquy id="31269"]