Tourist travel to Dubai in 2022 reached 86 per cent of pre-Covid pandemic levels, exceeding global recovery levels of 63 per cent…reports Asian Lite News
Dubai received 14.36 million international overnight visitors in 2022, growing 97 per cent YoY from the 7.28 million tourist arrivals in 2021, according to the latest data published by Dubai's Department of Economy and Tourism (DET).
This is an exceptional growth in visitation enables city to surpass global and regional tourism recovery levels.
The remarkable rise in international visitation in 2022 supports the ambitious goal of the Dubai Economic Agenda D33 to double the size of the emirate's economy by 2033," said Sheikh Hamdan bin Mohammed bin Rashid Al Maktoum, Crown Prince of Dubai. "The tourism and travel sector contributes significantly to the leadership's aim of making the emirate a model for excellence in the global economy."
"The exceptional growth in the inflow of visitors reflects Dubai's continued rise as one of the world's most connected cities and its determination to lead the world in hospitality infrastructure and service levels. The high growth shows the world that we never rest on our achievements and constantly work to raise our benchmarks. I am confident that Dubai will be an even greater catalyst for the growth of global tourism and travel connectivity in the years ahead."
By closing in on its pre-pandemic visitation of 16.73 million in 2019, Dubai's 2022 tourism performance further validated its ranking as the No.1 global destination in the Tripadvisor Travellers' Choice Awards 2023 for the second successive year, only the second city in history to achieve the feat.
The latest data from the United Nations World Tourism Organisation (UNWTO) shows that global tourist travel in 2022 was 37 per cent lower than 2019.
The Middle East saw the strongest relative increase, with arrivals climbing to 83 per cent of pre-pandemic numbers. Dubai exceeded both global and regional barometers of recovery with visitors to the city in 2022 reaching 86 per cent of pre-pandemic levels.
The strong performance in 2022 features some noteworthy spikes in Dubai's traditional key markets and strong growth across emerging markets. Dubai remained a first-choice safe travel destination for visitors from the city's stronghold markets.
From a regional perspective, Western Europe and GCC regions each accounted for a 21 per cent share of arrivals.
The GCC region in particular saw an exponential increase in their share of arrivals from 13 per cent in 2021 to 21 per cent last year.
South Asia contributed 17 per cent of total volumes while the MENA region contributed 12 per cent, further reinforcing Dubai's continued appeal to travellers from proximity markets.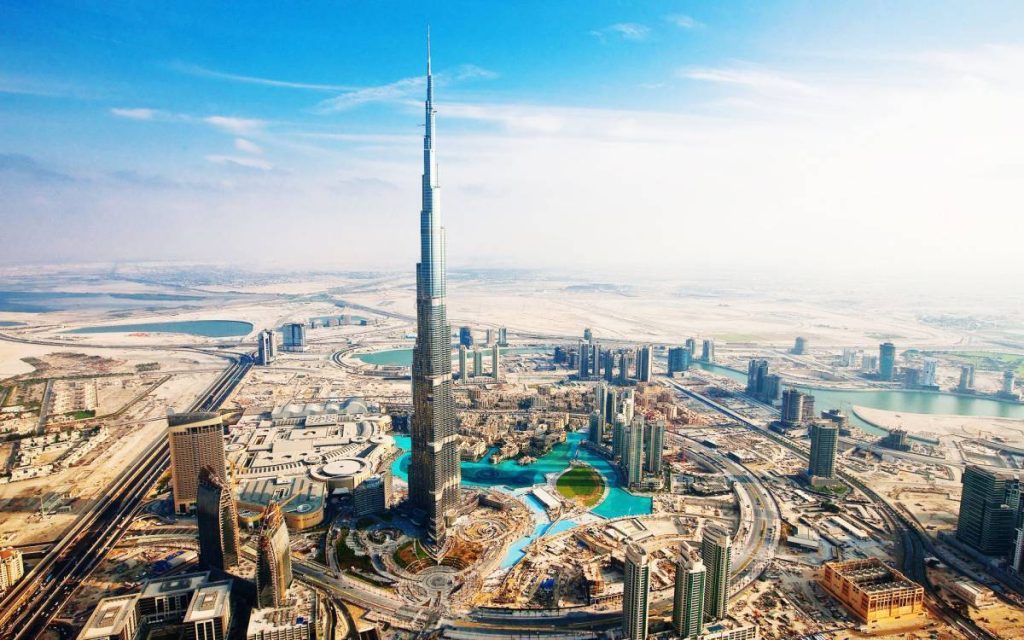 The Americas accounted for seven per cent of arrivals while the North Asia and South East Asia region and Africa each contributed five per cent and Australasia accounted for two per cent.
Dubai's hotel sector, which continues to be integral to the emirate's destination promise and the overall growth of the tourism industry, continued to perform strongly across all hospitality metrics.
Average occupancy for the hotel sector in 2022 stood at 73 per cent, one of the highest in the world, rising from 67 per cent in 2021. The figure is just short of the 75 per cent occupancy in the pre-pandemic period of 2019.
The high occupancy is particularly noteworthy as it was achieved despite a 16 per cent increase in room supply in 2022 compared to 2019. Dubai's hotel inventory at the end of December 2022 comprised of 146,496 rooms at 804 hotel establishments, compared to 126,120 rooms available at the end of December 2019 across 741 establishments.
The total number of hotels in 2022 marked a six per cent growth over 2021, with 755 hotel establishments offering 137,950 rooms, figures that highlight the continued strong investor confidence in Dubai's tourism sector.
The hotel sector outperformed pre-pandemic levels across all other key measurements – Occupied Room Nights, Average Daily Rate (ADR) and Revenue Per Available Room (RevPAR). Occupied room nights reached a record high of 37.43 million room nights in 2022, registering a 19 per cent increase vs. 2021 (31.47 million) and a 17 per cent increase over the pre-pandemic period of 2019, which yielded 32.11 million occupied room nights.
The ADR of AED536 in 2022 surpassed the ADRs for both 2021 (AED451) and 2019 (AED415), with 19 per cent and 29 per cent increases respectively.
The hotel sector's robust performance is also evident in its RevPAR growth – an increase of 30 per cent compared to 2021 (AED391 v AED301) and an increase of 25 per cent over the pre-pandemic period of 2019 (RevPAR of AED312).
One of the biggest success stories of the region in 2022, Expo 2020 Dubai, made a massive contribution to the tourism industry's outstanding performance. The six-month-long event, which attracted over 24 million visits, once again proved Dubai's ability to host mega global events and reinforced its position as an international events' destination.
Dubai seeks to further enhance its destination proposition across all tourism pillars, leveraging the retail and events sectors to attract more domestic and global visitors. In addition to Expo 2020, Dubai continued to host global business and leisure events across 2022 including Gulfood, the World Government Summit, Binance Blockchain Week, Gitex Global Dubai, the International Boat Show and the Arabian Travel Market.
Advertisements
[soliloquy id="31272"]
Advertisements
[soliloquy id="31269"]