UAE and India continue to boost cooperation, Prime Minister Narendra Modi's visit to further diversify UAE-India relations … reports Asian Lite News.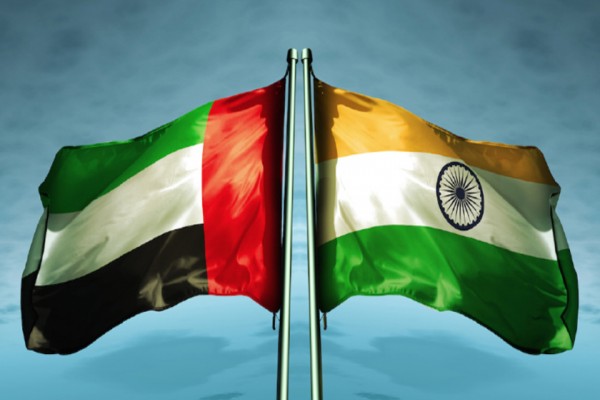 Between a dozen to fifteen agreements envisaged to be signed during Indian Prime Minister Narendra Modi's visit to Abu Dhabi and Dubai next weekend will further diversify UAE-India relations, Dr. Ahmed Abdul Rahman Al Banna, UAE's Ambassador to India, has said.
This will take the sum total of agreements between the two countries to more than 65. As a result, bilateral relations, once restricted to buyer-seller arrangements in oil and gas, now encompasses sectors ranging from information technology and defence to institutional finance and renewable energy.
Dr. Al Banna, who discussed Modi's forthcoming visit with a delegation of UAE journalists, said the India-based International Solar Alliance – which the UAE recently joined – and education represented further areas where further cooperation between the two countries could bring mutual benefits. Institutional arrangements for education and training by Indian academic bodies were under discussion and could be agreed upon during Modi's visit.
The UAE has mooted a proposal that India should exempt its nationals travelling to India from requiring a visa to enter the country. This follows the UAE's recent decision to ease travel by Indian citizens through its points of entry: Indian passport holders with US or Schengen visas with at least six month's validity are now eligible for visas on arrival at UAE airports.
UAE nationals can now get e-visas to travel to India. But only 14 airports in India are equipped to handle e-visas and Emiratis arriving at other popular airports still have to go through the elaborate process of obtaining regular visas before they travel.
Meanwhile, an economic delegation from Abu Dhabi, which arrived in New Delhi during the weekend, is continuing its travel through India to promote bilateral business cooperation. Led by Saif Al Hajeri, Chairman of the Abu Dhabi Department of Economic Development, the delegation is made up of 134 companies from the emirate which are keen on doing business with India.
The delegation, which includes Mohamed Thani Murshed Ghannam Al Rumaithi, Chairman of the Board of Directors of the Abu Dhabi Chamber of Commerce and Industry, today met India's Minister of Commerce, Suresh Prabhu. It also had a business-to-business interaction in New Delhi and met leading CEOs here.
Today the delegation will go to Mumbai to meet Devendra Fadnavis, Chief Minister of Maharashtra state and meet Presidents of India's leading industry chambers, the Confederation of Indian Industry and the Federation of Indian Chambers of Commerce and Industry.