Ingredients
Bread – 6 slices
Mayonnaise – 4 tbsp
Butter – 2 tbsp
Pepper Powder – 2 tsp
Egg -6 (boiled and chopped)
Onion Powder – 1 tsp
Mustard Paste – 1 tsp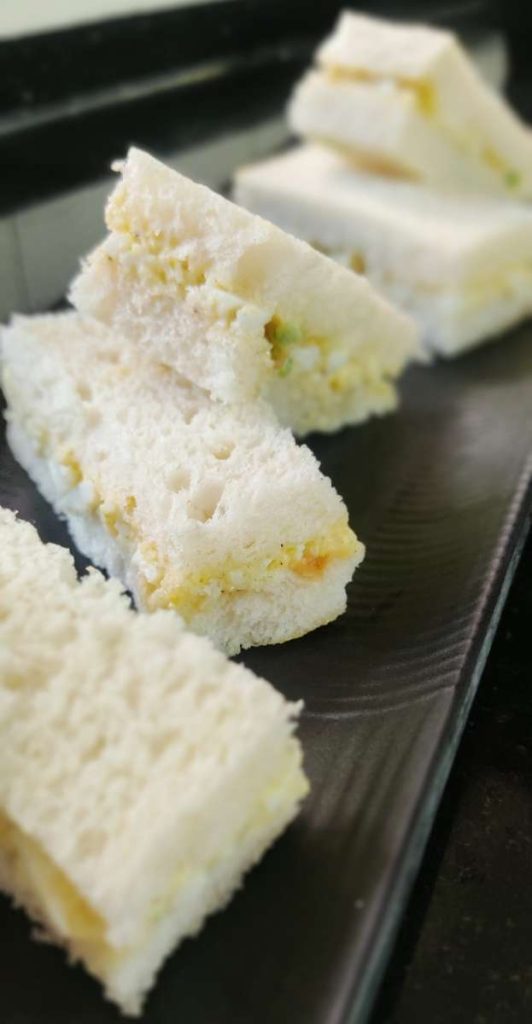 Method
In a bowl add the mayonnaise,butter, onion powder, pepper powder, egg boiled an chopped, and mustard paste.
Mix everything well until well incorporated.
Cover and refrigerate for 30 mins.
Spread 2 – 3 tbsp of egg mayo filling on 6 slices of bread and cover with remaining 6 slices of bread.
Trim the crusts of with bread knife and slice each sandwich into half.
YOUR HEALTHY EGG SANDWICH
IS READY TO BE SERVED.
ENJOY!
ALSO READ-Celebrate X'mas with special crinkle cookies
Advertisements
[soliloquy id="31272"]
Advertisements
[soliloquy id="31269"]