Time Out Market Dubai has featured across 43,000 sq ft an incredible mix of cuisines as well as many local artists and entertainment, making it a hotspot for both local visitors and international tourists…reports Asian Lite News
Each of the Market's homegrown vendors will be serving up a host of exclusive iftar menus and there will be live entertainment as well as Ramadan decorations during the whole month
Dubai, UAE (13 March 2023) In celebration of Ramadan, Time Out Market Dubai is launching a special Ramadan menu, from 22nd March until 21st April. Bringing some of the best iftars in Dubai together under one roof, each of the Market's 17 chefs and restaurant concepts will be featuring a variety of exclusive dishes and Ramadan specials, transforming the Market into the perfect location to celebrate with friends and family and to indulge in culinary delights prepared by some of Dubai's best homegrown foodie favourites.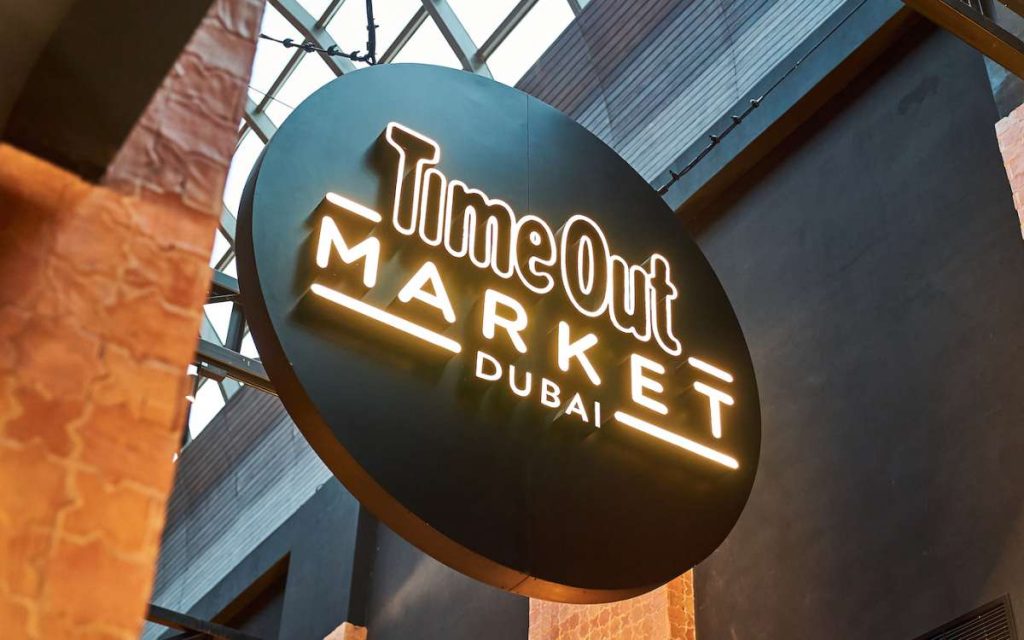 Every evening once iftar commences, guests will enjoy an authentic live music experience of traditional oud and qanun players. And throughout the month, the entire Market will be beautifully decorated with Ramadan ornaments and there will be a Ramadan-inspired pop-up at the entrance, allowing guests to fully immerse themselves and celebrate the occasion in a perfect ambience.
Both fasting and non-fasting guests can expect a range of Arabic delicacies as well as a creative twist on some of the Market's signature dishes. Some of the dishes will include Iftar Thali from Masti; an eclectic mix of flavour consisting of fresh fruit, lentil soup, vegetable samosa and lamb haleem to name a few dishes. Pitfire will be offering its Pulled Lamb Shawarma Pizza which is marinated for 24 hours and bursting with flavour, drizzled with a spiced tahini yoghurt sauce and topped with parsley, onion salad, and Arabic pickles.
For those with a sweeter tooth, Scoopi has added a new flavour to its menu and will be serving Madagascar Vanilla Bean Ice Cream with fresh dates. Those visiting the Market can delve into a special mocktail menu from the three bars, plus individual concessions have launched special drink flavours such as the Date Delight Frappuccino from Boon Coffee, topped with date drizzle and whipped cream. Located in the heart of Downtown Dubai, with stunning Burj Khalifa views, Time Out Market Dubai is a food and cultural market that brings the best of the city together under one roof: the best chefs, restaurateurs and cultural experiences – all based on editorial curation. Since opening in 2021, Time Out Market Dubai has featured across 43,000 sq ft an incredible mix of cuisines as well as many local artists and entertainment, making it a hotspot for both local visitors and international tourists.
Iftar Menus by Time Out Market Dubai's 17 Chefs & Restaurant Concepts:
Masti – Iftar Thali: including fresh fruit, lentil soup, veg samosa, malai chicken tikka, lamb haleem, butter chicken and plain naan
Fulvio's – A heartfelt Lentil Soup with creamy burrata's stracciatella and crispy croutons
Pitfire Pizza – Pulled Lamb Shawarma Pizza bursting with flavour and drizzled with a spiced tahini yoghurt sauce and topped with parsley, onion salad, and Arabic Pickles
Boon Coffee – Date Delight Frappuccino topped with fluffy whipped cream and date drizzle. A Salted Caramel Latte, made of espresso and milk topped with whipped cream and a heavenly caramel sauce.
The Lighthouse – The popular and traditional Middle Eastern dessert Knafeh, made of a shredded filo crust garnished with pistachios and syrup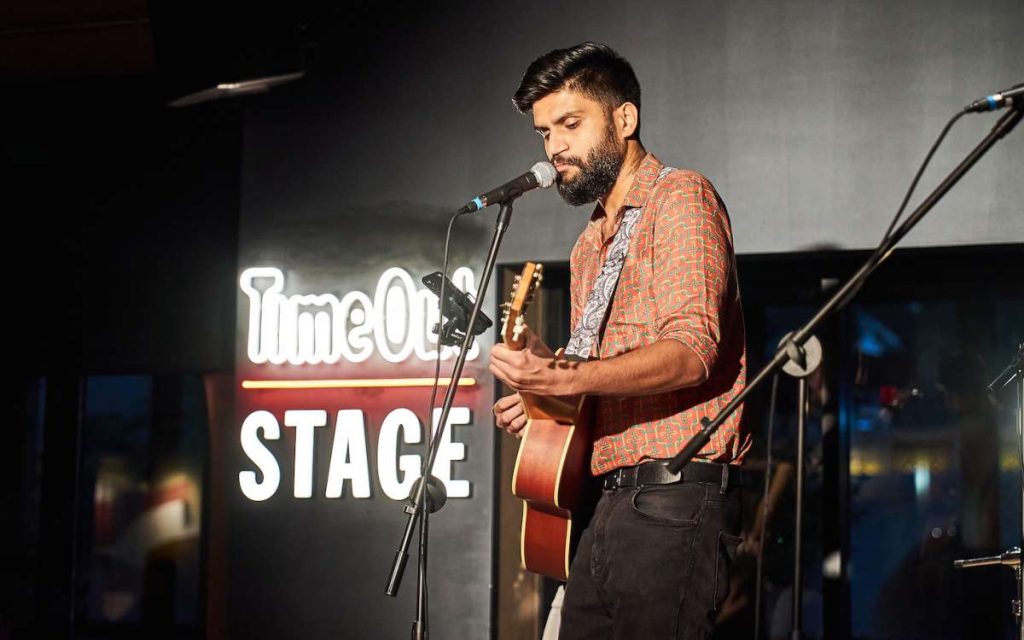 Scoopi – Mouthwatering Madagascar Vanilla Bean Ice Cream, topped with fresh dates
BB Social Dining – Fiery Lentil Soup made of spiced lentils with oregano, cinnamon and tomatoes. A Bao Kofta Bao with a steamed fluffy bao bun with minced lamb, tzatziki, onion green apple salad and jalapenos.
Long Teng – Sizzling Wok Fried Veal topped with scallions, green onions and rumy pepper
Al Fanar – Mutton Stew cooked in a flavoursome tomato sauce and Arabic spices, served with seasonal vegetables
Pickl – Tender Bucket including 14 fresh fried chicken tenders and two portions of fries – the perfect scrumptious sharer
Mattar – Succulent Pulled Lamb Mandi, a 24-hour smoked lamb with Mattar's signature Mandi rice
Reif – Braised Japanese Curry Lamb shank with flavoursome ghee rice, accompanied by coriander & raita
21grams – Bosnian Klepe Dumplings filled with minced angus beef with garlic yoghurt and smoked paprika butter, garnished with roasted walnuts and parsley
Lana Lusa – Grilled Sea Bream with a wholesome baked potato topped with fresh tomato salsa
Slab Cocina – Fire grilled Peruvian Anticuchos Kebab served with creamy corn, potato and fresh mint chutney on the side
Vietnamese Foodies – Delicious Flat Rice Noodles with special sauce and 5 spices grilled chicken
Liban by Allo Beirut – Iftar Menu: Dates, Jalab, Lentil Soup, 1/2 Fattouch or 1/2 Tabbouleh, 1/2 Hummus or 1/2 Mutable, Choice of 2 pieces of (Spinach Fatayer / Cheese or Meat Samosa), Choice of 1 dish from Machboos Chicken / Arabic Shawarma Beef or Chicken / Grilled Platter 3 Skewer Chicken Tawouk or Lamb Kofta / Mix Grill 3 Skewer, Choice of 2 pieces of dessert (Macaroons, Maamoul, Sfouf)
ALSO READ-Indian Restaurant 'Bardez' in Manchester adds taste to Curry Mile
READ MORE-Bristol restaurant puts carbon footprint on menu
Advertisements
[soliloquy id="31272"]
Advertisements
[soliloquy id="31269"]