China's growing regional domination and global aspirations have also caused long-term frictions against other emerging powers such as India and Japan…reports Asian Lite News
Amid increasing China's assertive behaviour in the Indo-Pacific region, it has become imperative for nations to check Beijing's attempt to legitimise its dominance, reported UK-based Europe-Asia Foundation (EAF).
Beijing has already begun shaping its strategy by generating territorial disputes that have resulted in many of its neighbours reassessing their stances with respect to their bilateral relations with China. In these circumstances, crucial nations including India and Japan are beginning to fortify their relationship with the United States, a country with which China has been at loggerheads given its quest to gain influence over the region, reported EAF.
China's growing regional domination and global aspirations have also caused long-term frictions against other emerging powers such as India and Japan.
Under this pretext, both Japan and India's immediate interest have been prioritised in forging greater bilateral ties with the US that has the required capabilities to counter China's hegemonic characteristics not only in the Indo-Pacific but also in other strategic regions as well.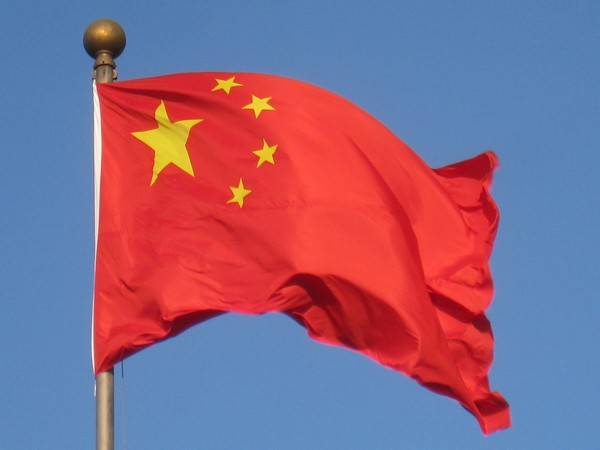 In particular, the 1996 Taiwan strait crisis, invoked much attention towards China's assertiveness when the United States was compelled to send its aircraft carrier to the region as a countermeasure to Chinese missile testing meant to intimidate Taiwan. However, Beijing's attempts turned out to be counterproductive as this invariably led Washington to begin forging strategic partnerships in Asia rigorously ever since, reported EAF.
Consecutive administrations in Washington have since then focused specifically on building alliances in Asia in order to limit Chinese aspirations in the region. Moreover, China's unilaterally generated disputes against emerging powers such as Japan (with the Senkaku Islands), Southeast Asian nations (with the South China Sea dispute) and India (with the border disputes) have cautioned neighbouring countries against China's true intentions as well.
Moreover, reoccurring meetings between defence officials of the US nad Japan have strongly stated the need to strengthen security relations amongst the two, extending cooperation to integrating weapons systems for timely intervention given China's growing military impressions.
The two countries have also expanded the scope of Article V of the decades-long US-Japan Security Treaty which calls on both sides to come to each other's defence in the time of conflict. The two allies have also extended the same to the Senkaku Islands to which Japan has reiterated its prime importance, reported EAF.
Notwithstanding the fact that China has been notorious for causing frictions at the border from time to time, India at present is required to strategically utilise its capabilities against Beijing's subversive actions. Many analysts have rightly pointed out that with growing animosity at the territorial borders, India is more likely to push for greater cooperation with its counterparts in limiting Chinese aggression in all of the sensitive regions where it aims to stroke up tensions.
Beijing's unilaterally promoted territorial disputes that have caused massive overlays with one of its largest border-sharing neighbours, India, has downgraded the bilateral relationship between the two countries to a significant low in the past couple of years. The actions of the Chinese military and its political leadership have also resulted in enhanced India-US ties that have begun taking greater shape given the larger threat that the countries face against growing Chinese domination.
Apart from shared cooperation with Japan, the United States is also considering elevating its strategic partnership with India. This could very well result in isolating Beijing in its endeavour of gaining significantly in the Indo-Pacific region but could also pacify the friction amongst other nations that are invariably affected by China's extended assertions, reported EAF.
These reassessments from India and likewise Japan have reoriented their foreign policies in many ways, including India's decision to align with the QUAD, a pact that had remained on its table for far too long. The Quadrilateral pact has posed significant opportunities for all the countries involved to look beyond the Chinese threat and call its aggression for what it truly stands to mean. Moreover, the inclusion of the United States in the equation has significantly shifted the balance against China.
A united front involving India, Japan and the United States is in the right position to limit such aspirations that seem to be built upon hegemonic characteristics, one perhaps which will be met with resistance from alliances navigated through that multilateral security pacts in the near future, reported EAF. (ANI)
Advertisements
[soliloquy id="31272"]
Advertisements
[soliloquy id="31269"]