The MEA statement said that two countries are moving towards a strong relationship in the field of renewable energy…reports Asian Lite News
India's Minister for New, Renewable Energy and Power, R K Singh, has praised India's ongoing cooperation with the UAE in the field of renewable energy.
Answering questions about his Ministry from Members of Parliament in its upper chamber, the Rajya Sabha, Singh said discussions are being promoted with the UAE on cooperation in the spectrum of green hydrogen development. There is potential for investments in this sector both in the UAE and in India.
According to a statement, a Memorandum of Understanding to promote discussion and cooperation between the Parties in the Potential Areas of Cooperation in the Spectrum of Green Hydrogen Development and Investments in India and the UAE was signed between the Ministry of New and Renewable Energy (MNRE), the Government of India and the Ministry of Energy and Infrastructure, Government of the United Arab Emirates on 13th January 2023.
Although "electricity is a concurrent subject and supply or distribution of electricity to all consumers of rural areas falls primarily under the purview of their respective state governments and state power utilities, the government of India has supplemented the efforts of the states through its various schemes," Singh said.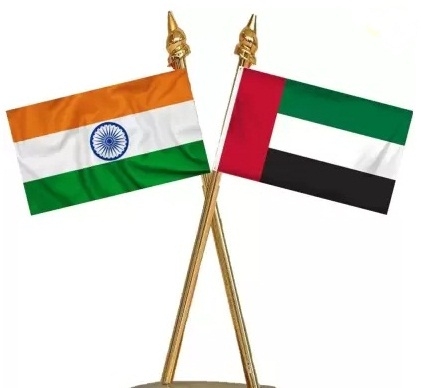 In this context, bilateral cooperation in renewable energy, similar to the UAE, is being promoted with Australia, Finland and Germany. All these countries have successful initiatives in renewable power.
Singh said all inhabited villages in India as per the national census of 2011 have been electrified as on 28th April, 2018.
The Ministry of External Affairs here said in a press release that "India and the UAE have both taken a lead in the development of renewables at low costs. The two countries are moving towards a strong relationship in the field of renewable energy."
The Indian MNRE has entered into various kinds of agreements with Australia, Finland, Germany and UAE from time to time to promote bilateral cooperation in the field of renewable energy.
Advertisements
[soliloquy id="31272"]
Advertisements
[soliloquy id="31269"]