168 individuals have died due to extreme weather conditions in 24 provinces of the country…reports Asian Lite News
Afghanistan's Taliban-led Ministry for Disaster Management has said that 168 people have died in the country due to cold and harsh winter conditions, according to a report published by Afghan-based news agency Khaama Press.
As per Khaama Press, Rahman Zahid, a disaster management official in a video said that 168 individuals have died due to extreme weather conditions and gassing in 24 provinces of the country. These deaths have been reported in a month.
Zahid said that hundreds of houses in Afghanistan have collapsed and nearly 80,000 livestock has died across the country, leaving severe economic impacts on the living conditions of vulnerable families.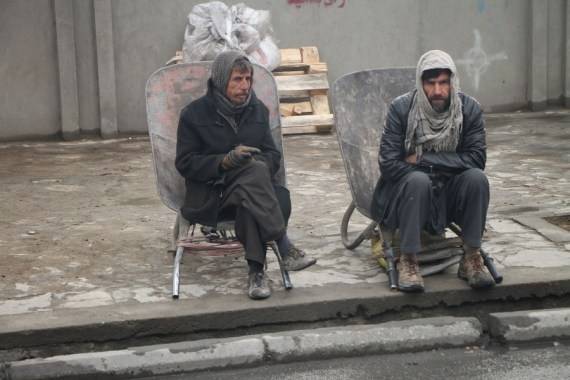 Afghanistan's weather forecast authorities have warned of snowfall in at least 19 provinces in the coming days.
According to Zahid, this will further complicate the living conditions of the people who are in dire need of humanitarian support.
The country's weather forecast bureau on Saturday announced there will be heavy snowfalls in the coming days in provinces including, Badakhshan, Nuristan, Kunar, Nangarhar, Laghman, Kapisa, Panjshir, Parwan, Kabul, Logar, Paktika, Zabul, Ghazni, Maidan Wardak, Bamyan, Daikundi and Ghor, Khaama Press reported.
Humanitarian aid organizations had warned of the consequences of the harsh winter.
About 50 per cent of Afghanistan's 38 million population is in dire need of aid and winterization support. It is also stated that nearly four million children suffer from serious malnutrition in the country.
TOLO news recently reported that a sudden fall in temperature has severely affected people, already hit hard by poverty, and lack of food and fuel, in the trouble-torn country. At least 20 people have been killed.
In Badghis and other provinces, the cold has also killed at least 4,000 cattle.
Husain, a Herat resident, said he was hospitalised after being exposed to freezing temperatures on his way to illegal migration to Iran.
"We were on the way for four hours when snowfall started and we could move forward anymore," he said, as per TOLO news. (ANI)
Advertisements
[soliloquy id="31272"]
Advertisements
[soliloquy id="31269"]