Stationed within the entrance of the heritage hotel- the Oaks Ibn Battuta Gate Hotel, The Saffron Boutique fine dining restaurant in Dubai captivates the hearts of discerning diners with its outstanding display of Indian culture & tradition right from the moment you lay your eyes at the venue, writes FnB columnist Riccha Grrover for Asian Lite International.
UAE-based F&B group Goldmead Hospitality opened the door of its first ever Licensed Pan Indian restaurant, The Saffron Boutique on 20th December, 2022. Goldmead Hospitality, a known name in Resto-bars & Nightlife concepts such as HighNote- Pool & Sky Lounge, Underdogs & The Bandstand has now ventured into a fine-dining space with the recent launch of The Saffron Boutique.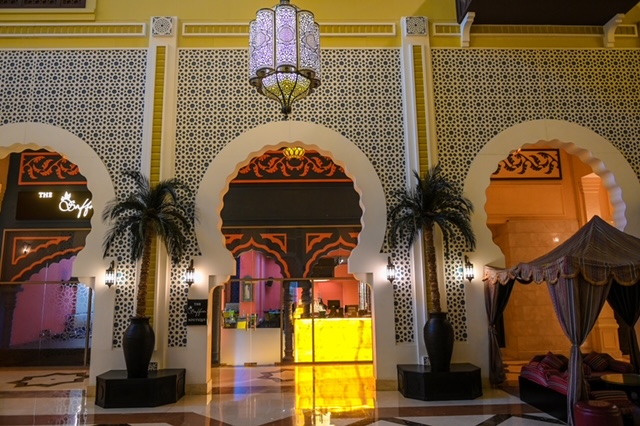 With a seating capacity of 68 pax, the space takes you back to India with its classy yet vibrant display of tasteful artwork, a high ceiling roof, and a splendid top bar emanating bright hues of saffron color that is symbolic to the theme and the name saffron that represents the rich spice famously used in the Indian kitchens on special occasion. An Indian bell chandelier intermixed with LED loops, dramatic lighting gives the space a rustic feel and a modern outlook.
Along with its elaborate menu with dishes from cuisines across India with a Modern & West Meets East Touches, The Saffron Boutique pairs the dining experience with Live Sufi music & an in-house fashioned cocktail menu.
Executive Head Chef Praveen Singh has beautifully crafted an eclectic menu that will take diners on a journey through a unique combination of the process and quintessential Indian ingredients selection and cooking techniques.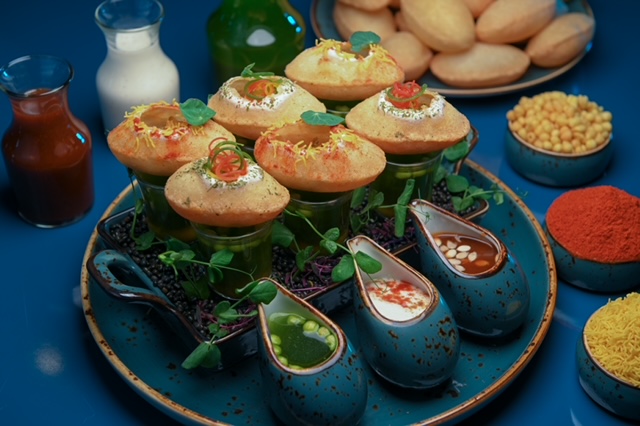 Some of the menu highlights include Kurkure Raw Banana (Banana Crisps with date chutney, Savory Mango, and Tamarind Caviar) , Mango Burst Puchkas (Street Style Pani Puri with Aam Panna Shots with stuffing of Masala Paneer / Chicken), Tandoori Avocado's (Clay Oven roasted avocado with lemon butter pearls), Masala Chaanch Kebab (Dried nuts and cheese filled pan shared yogurt kebab with masala cotton candy), Madrasi Podi Salmon (Roasted Lentil, asafoetida, Sesame, and chills marinated chargrilled Salmon with orange and pineapple chutney, Lucknowi Chicken Korma, Sigdi Chicken, Malabar Fish Curry, Caramel Kalakand Pudding & More.
Pair the dishes with the special curated cocktail menu by the in-house mixologists that includes; The Bengal Tiger, Mumbai Margarita, Pink City, Chola adventure and more.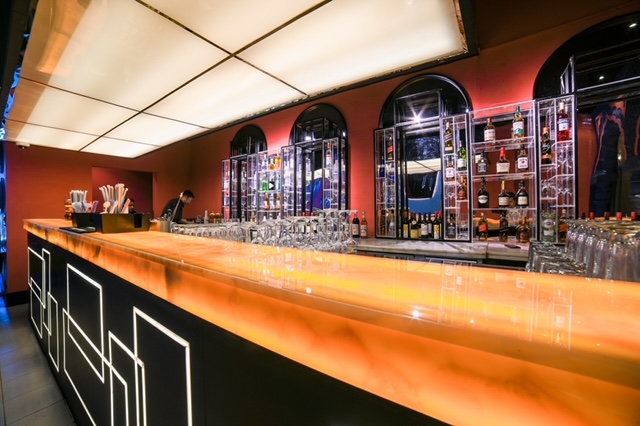 "We aim to augment our customer's culinary journey with a breeze of authenticity & elegance that will engage all the senses. If you want to discover real India, you will have to try the varieties of food that holds India together. When I was approached to do something fun & creative with Indian cuisine catering to the GCC region, I was thrilled & excited to take up the challenge & now I can assure you that once you try out these dishes, you will fall in love with Indian cuisine" remarked Chef Praveen Singh- Group Executive Head Chef.
On being asked about opening a Pan-Indian cuisine restaurant after being known for their resto-bar & nightlife concepts with brands like HighNote- Pool & Sky Lounge, Underdogs & The Bandstand; Hari S.Kaimal, CEO of Goldemead Hospitality commented "We have always been certain of what we want to offer to this diverse multi-cultural market that is always on the lookout for something unique and outstanding. With The Saffron Boutique we intend to bring Pan-Indian cuisine to the food enthusiasts with a modern twist to it, which will certainly upgrade your palate and make you fall in love with Indian cuisine all over again"
The restaurant has great service, impeccable attention to detail, generous portion sizes, cuisine across the menu has great taste and exceptional flavours, the vibe in the restaurant is extraordinary. This is a must try restaurant. Highly recommended!
About Goldmead Hospitality:
Goldmead Hospitality is a dynamic fast-growing lifestyle hospitality company with a vision to develop, manage and operate signature hospitality, asset management and food & beverage concepts across Middle East and Asia.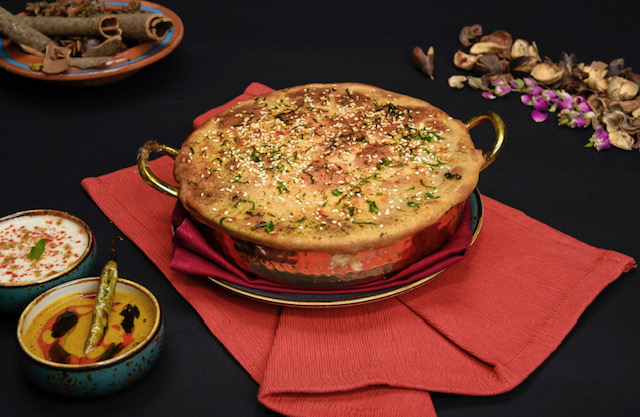 ALSO READ: World's Most Romantic Restaurant
Advertisements
[soliloquy id="31272"]
Advertisements
[soliloquy id="31269"]