Delhi welcomes the festival with lights and colours everywhere and celebrating Dussehra in the city is an experience unlike any other…reports Asian Lite News
As the end of the year approaches, and we head into the months of festivities, this year Dussehra and Durga Puja come bearing gifts of a long weekend, perfect for you to celebrate with your friends and family. Whether you decide to go pandal hopping in Kolkata, experience the grandeur of Dussehra festivities in Delhi, or choose to embark on a mountain retreat with your loved ones, Airbnb has just the list of perfect getaways for you. Now is also the ideal moment to start planning your year-end getaway and maximize the numerous opportunities that the year-end period offers. So, don't delay – start booking and packing right away!
Discover the heart of Kolkata's Durga Puja festivities at this lux 3BHK, in Kolkata:
What better place to celebrate Durga Pooja than in Kolkata? Be at the heart of celebrations in this vibrant city, while staying at this modern Airbnb. With its luxurious décor and stylish interior, this home's central location is ideal for you to truly be a part of the festival. Dress up in beautiful traditional attire, go pandal hopping and feast on the many festival delicacies as you make the most of your stay at this beautiful Airbnb.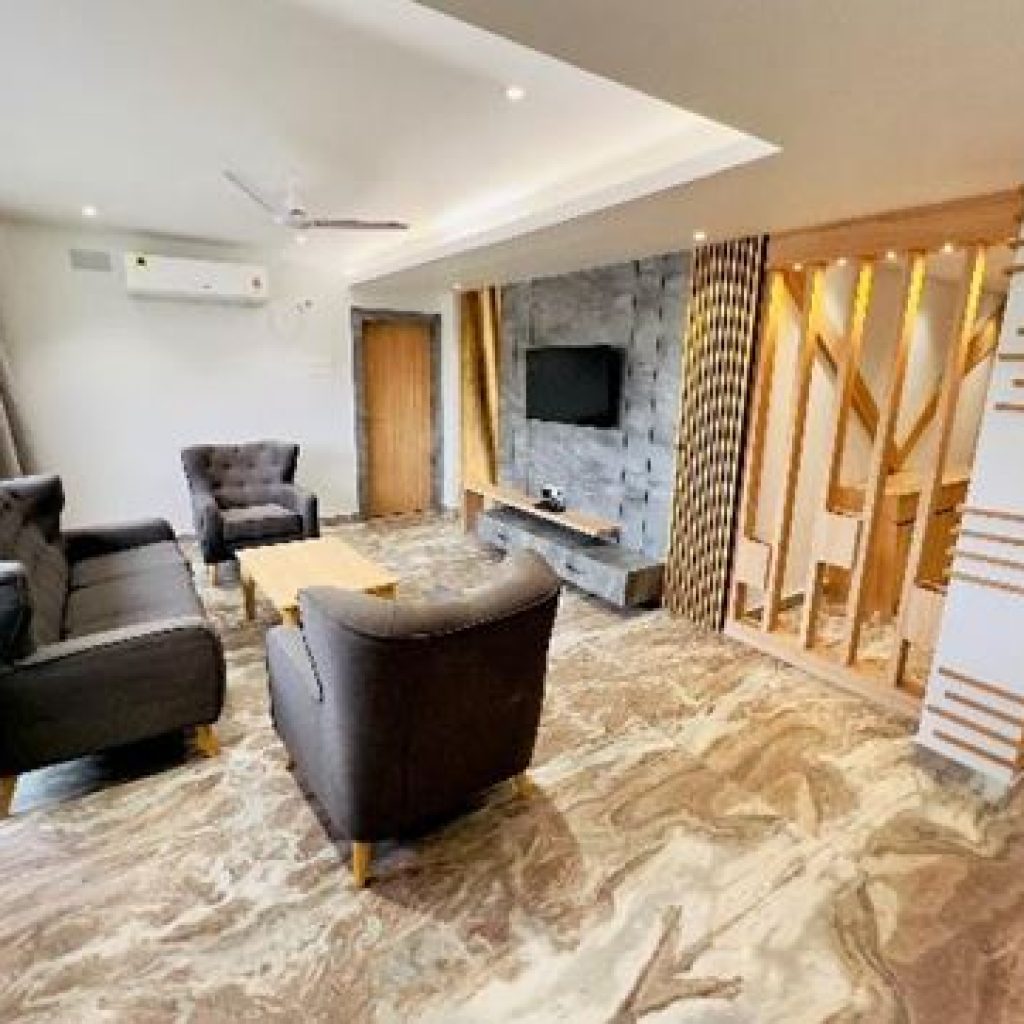 Immerse yourself in the festive fervour in Delhi, while staying at The Lush Homes:
Visit the capital city of Delhi to immerse yourself in its vibrant history and culture. Lush Homes is a stone's throw away from CR Park, to enjoy the beautiful Durga Puja pandals in Delhi. You can also head to Ramlila Maidan in Chandni Chowk to see a splendid Ramlila performance and burning of effigies with great pomp and show. Delhi welcomes the festival with lights and colours everywhere and celebrating Dussehra in the city is an experience unlike any other!
Indulge in the Rich Culture of the City of Lakes, Udaipur at Rosie's Retreat:
There is no better time to visit Rajasthan than in winters, and the City of Lakes is a great place to start! As picturesque and elegant as the city itself, this Airbnb accommodation offers a wonderful view of Lake Pichola. The property is in the old city, just a minute's walk from the City Palace and within walking distance of famous tourist attractions, restaurants, and a variety of shops for you to enjoy, apart from the festive celebrations in the city.
Rejuvenate at Tarra House in Manali, Himachal Pradesh:
If you're looking to get away from the hustle and bustle of the city during the festivities, Taara House in Manali, is the place for you. Tucked away in pine tree forests and overlooking open lands and rolling hills, this gorgeous Airbnb boasts of abundant space and clean air. With stunning architecture and rustic décor, you can enjoy the onset of winters while sitting by the fire and make memories with your loved ones that will last a lifetime.
Enjoy the sunshine state at a Plush Villa in Goa:
Bask in the warm embrace of the sun and sand in Goa, putting all your worries in the rear-view mirror. This villa with a private pool and terrace deck offers stunning views of Siolim fields. The glamorous nautical theme of this place sets it apart, perfectly complemented by the lush greenery of Goa. The decor is a mix of elegant furniture, fabulous light fixtures & upscale finishes – carefully balanced to offer an elevated experience.
Stay at traditional Maharashtrian farm-stay at Mohraan Farms:
An experience not to be missed, this traditional Maharashtrian farm-stay in Shahapur offers its guests peace and tranquillity. With abundant organic food, multiple activities to engage in, and a warm comfortable vibe, Mohraan Farms does not disappoint. Celebrate the end of Navratri here in a quaint and quiet setting.
ALSO READ-Travel with a healthy mind
Advertisements
[soliloquy id="31272"]
Advertisements
[soliloquy id="31269"]