Al Jaber highlighted that "COP28 must also provide tangible solutions to help people adapt to climate change and manage growing climate impacts….reports Asian Lite News
Dr. Sultan bin Ahmed Al Jaber, Minister of Industry and Advanced Technology and COP28 President-Designate, presented his broad ambitions for COP28, in a speech at the Petersberg Climate Dialogue in Berlin.
The speech covered a call for transformative action and strong outcomes across the mitigation work programme, the global goal on adaptation and doubling adaptation finance, the just transition work programme, the New Collective Quantified Goal on Climate Finance, and the operationalisation of the loss and damage fund and funding arrangements.
"We want COP28 UAE to be remembered for uniting everyone in action", Dr. Al Jaber said, underlining his commitment to and the importance of bringing everyone to the table, particularly youth, women, Indigenous peoples, NGOs, and the Global South.
Calling for transformational action, Al Jaber said: "Let's unite a divided world for the planet, for our people and for lasting sustainable development. The world demands transformational progress. The world needs transformational action."
The Petersberg Climate Dialogue is an annual meeting, hosted by the German Government with the objective of strengthening trust both in multilateral negotiations and between states. It provides a platform between COP27 and COP28 for parties and constituencies to share views on priorities for the next United Nations Climate Conference or Conference of the Parties, more commonly referred to as COP.
Dr. Al Jaber remarked that while "what happens inside the negotiations process is critically important, we need to match what is agreed in the negotiated text with concrete action in the real world. And this means countries and cities, investors and industries and businesses of all sizes, all stepping up. At COP28, I expect ambitious, transparent, and accountable commitments from countries and businesses that will shape policies in parliaments and budgets in boardrooms."
He urged delegates to "put an end to delays and start delivery. Let's turn passion into pragmatic solutions", saying that "the world demands transformational progress. The world needs transformational action."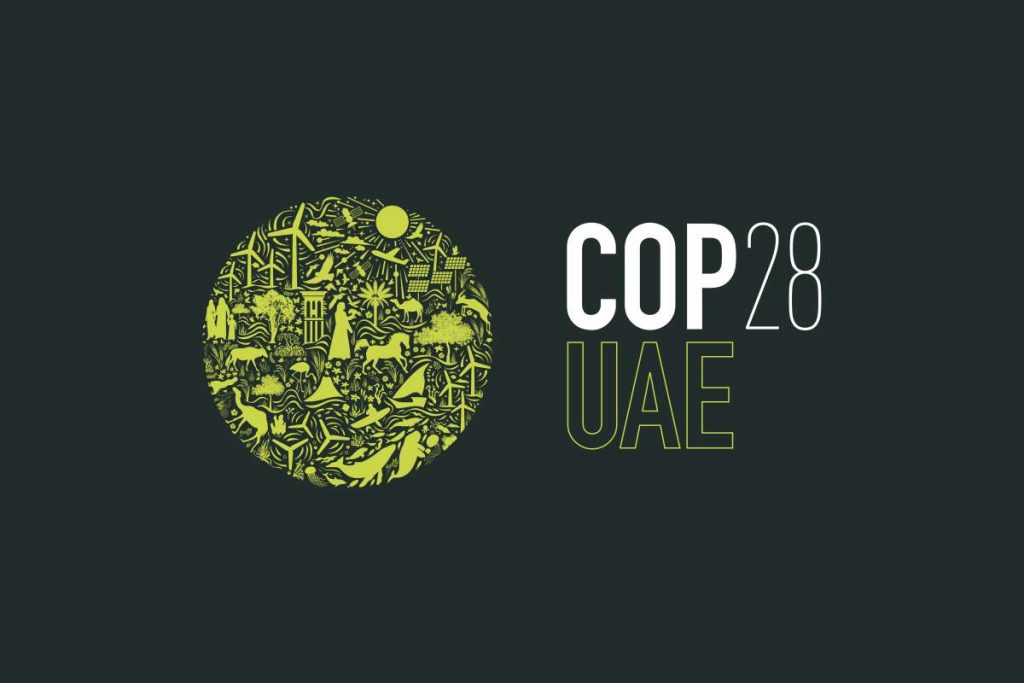 Dr. Al Jaber stated, "We have just passed the seven-year mark since the adoption of the Paris Agreement, with just seven years to go to 2030. Seven years to reduce emissions by 43 percent and keep the ambitions of the Paris Agreement alive", adding that "the most recent IPCC report has already made it crystal clear that we are way off track. This is a moment of clarity that we must face with total honesty. The message is clear. Our respective responsibilities are clear. And it is time for us to come to terms with some realities. We have no choice but to get real now. We must unite and seize the moment of the Global Stocktake to put the world on the right track to meet the goals of the Paris Agreement.
"We must accelerate cross sectoral progress on mitigation. We must ensure countries have the resources and plans in place to adapt to climate impacts. And we must supercharge climate finance, making it more available, more accessible, and more affordable finance to drive delivery across every climate pillar. While doing all of this, we need to ensure a just and equitable transition that leaves no one behind."
Since his appointment as President-Designate in January 2022, Dr. Al Jaber and the COP28 Leadership Team have proactively engaged on a listening tour, where he has heard many voices from the global south, major economies, Indigenous peoples, NGOs, youth, civil society, and the business community.
"I have heard loud and clear that to deliver on all of this, we will have to address issues of trust. Expectations are high and trust is low. Developing countries are still waiting for the 100 billion dollars promised by developed countries 14 years ago. This is holding up progress, and as part of my outreach, I am requesting donor countries to provide a definitive extraordinary report on the delivery of this commitment by COP28. It is vital to the political credibility of the UNFCCC process, that donors step up to this long overdue obligation ahead of COP28… especially as the real value of this commitment has eroded over time.
"In my meetings with climate, finance, and development ministers across the Global South, what I hear time and again is that climate finance is nowhere near available, accessible, or affordable enough. IFIs and MDBs are not keeping pace with the challenges of the 21st century. Which is why we need tangible progress, this year, on reform that will unlock far more concessional finance, mitigate risk, and attract more private capital," he said.
"Governments who have made commitments to vulnerable and developing countries, must live up to those commitments. If the world does not come up with effective mechanisms to deliver climate finance to developing and emerging economies, they will have no choice but to choose a carbon intensive development path. That is an outcome we want to avoid simply because it is in nobody's interests.
"In a pragmatic, just and well managed energy transition, we must be laser focused on phasing out fossil fuel emissions, while phasing up viable, affordable zero carbon alternatives. We know that the energies used today will continue to be part of the global energy mix for the foreseeable future. As such, we will work with the world to decarbonize the current energy system while we build a new one, capable of transitioning even the most heavy-emitting industries," Dr. Al Jaber added.
He highlighted that "COP28 must also provide tangible solutions to help people adapt to climate change and manage growing climate impacts. That is why we will be the first COP to dedicate a day to health and the first to host a health and climate ministerial.
"We need to broaden our definition of adaptation to enable global climate resilience, transform food systems, and enhance forestry, land use and water management. Our COP will also be a space for innovative solutions for nature. We must continue to safeguard natural carbon sinks like rainforests and mangroves, protect biodiversity and work closely with Indigenous peoples to help preserve natural ecosystems."
Dr. Al Jaber concluded by saying "This year, the year of the Global Stocktake, we have an unprecedented opportunity to turn policies into practical outcomes. Let's put an end to delays and start delivery. Let's turn passion into pragmatic solutions. Let's end polarization and empower partnership. There are moments in history when humanity comes together to fight a common threat… Let's unite in solidarity for the sake of humanity. Let's live up to the responsibility that we have been entrusted with. Let us restore political credibility to the legal agreements that we have not yet fulfilled. Let's work together to deliver an ambitious agenda and a practical action-oriented plan for 2030."
Advertisements
[soliloquy id="31272"]
Advertisements
[soliloquy id="31269"]