British High Commissioner says G20 Presidency an opportunity to tell the story of "new India"
UK has reiterated its support to India's G20 Presidency, this time hailing the rise of a "new India." British High Commissioner to India Alexander Ellis said that India's G20 Presidency is an "opportunity" to tell the story of a "new and modern India," while also emphasizing that it has the potential to tackle some of the 'world's big problems'.
Ellis highlighted that India has the convincing power to bring together the fractured group of countries to work its way through and tackle the problems of today. "During India's G20 Presidency, Amitabh Kant as G20 Sherpa is very ambitious and that flows through Prime Minister Narendra Modi to try and tackle some of the world's big problems for example development and how you do development in technology in future and how does technology play a role in development," he said.
Prime Minister Narendra Modi had described India's agenda at the G-20 as "inclusive, ambitious, action-oriented". He added, "During our G-20 Presidency, we shall present India's experiences, learnings and models as possible templates for others, particularly the developing world.
Underscoring the potential of India in finding answers to the current challenges, Ellis said, "It is an opportunity to tell the story of India and the story of new India and modern India. So, I am glad that India has got the presidency and we will support it absolutely to try and find answers to those questions but its a tough ask there is a high ambition, it's a tough to ask at the same time."
Alexander Ellis said that India is a powerful country and has the ability to talk to many different nations, which he stressed is "extremely useful" at the moment. He emphasised that the world is facing a number of problems, including climate change sustainability, and public health.
India holds the Presidency of the G20 from December 1, 2022 to November 30, 2023.
"I am really pleased that India has the Presidency of the G20. You had Harsh Shringla the other day because India is a powerful country, an increasingly powerful country," the High Commissioner said.
Speaking about India's G20 Presidency, Ellis said, "It is a country which has the ability to talk to many different countries and I think that is extremely useful at the moment because you are in a world in which there are huge global problems, we talked about climate changes sustainability, we talked about public health as well."
For India, the G20 Presidency also marks the beginning of "Amritkaal", the 25-year period beginning from the 75th anniversary of its independence on 15 August 2022, leading up to the centenary of its independence, towards a futuristic, prosperous, inclusive and developed society, distinguished by a human-centric approach at its core. The 43 Heads of Delegations- the largest ever in G20-will be participating in the final New Delhi Summit in September next year.
"In a divided world and in the era of geopolitical competition, you are having to do with big problems, where you have a fractured group of countries but India I think has the convincing power to bring together those countries to try and work its way through," he added.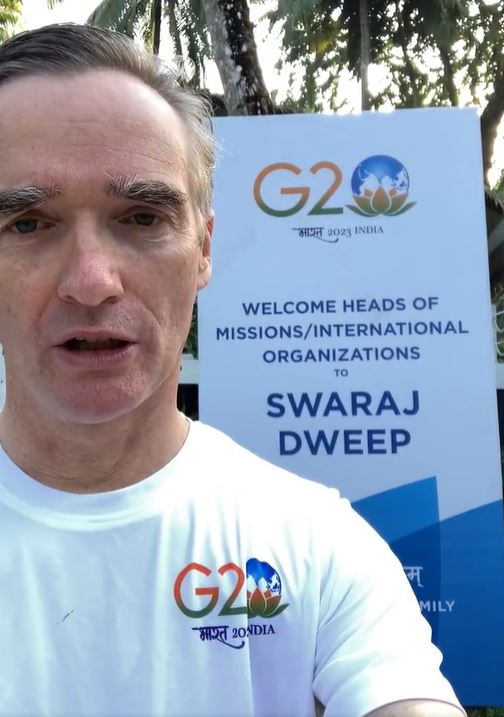 The G20 Logo draws inspiration from the vibrant colours of India's national flag – saffron, white and green, and blue. It juxtaposes planet Earth with the lotus, India's national flower that reflects growth amid challenges. The Earth reflects India's pro-planet approach to life, one in perfect harmony with nature. Below the G20 logo is "Bharat", written in the Devanagari script.
The theme of India's G20 Presidency – "Vasudhaiva Kutumbakam" or "One Earth * One Family * One Future" – is drawn from the ancient Sanskrit text of the Maha Upanishad. Essentially, the theme affirms the value of all life – human, animal, plant, and microorganisms – and their interconnectedness on the planet Earth and in the wider universe. The theme also spotlights LiFE (Lifestyle for Environment), with its associated, environmentally sustainable and responsible choices, both at the level of individual lifestyles as well as national development, leading to globally transformative actions resulting in a cleaner, greener and bluer future.
G20 meetings will not be limited only to New Delhi or other metropolises. Drawing inspiration from its G20 Presidency theme of "Vasudhaiva Kutumbakam'-"One Earth One Family One Future, as well as the Prime Minister's vision of an 'all of government" approach, India will host over 200 meetings in over 50 cities across 32 different workstreams, and would have the opportunity to offer G20 delegates and guests a glimpse of India's rich cultural heritage and provide them with a unique Indian experience.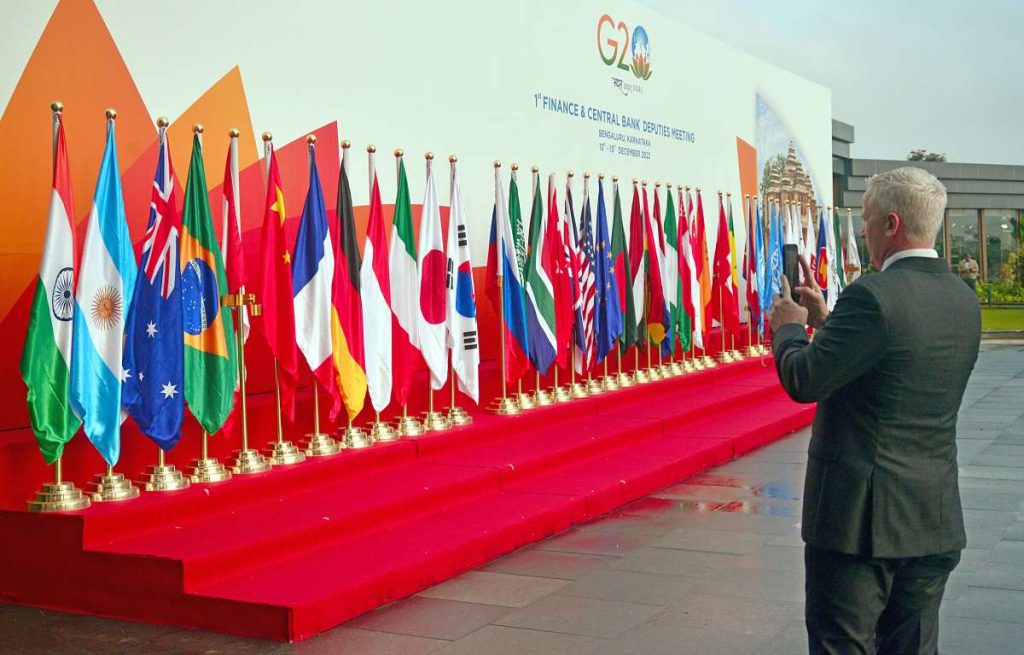 The Presidency is also a chance for the G20 Secretariat to provide the country's citizens with the unique opportunity be a part of India's G20 story.
The Indian G20 presidency has also planned a year-long India Experience' for G20 member countries, special invitees, and others.
The G20 summit would be qualitatively different from any of the previous multilateral summits that India has hosted.
None of the previous summits had the world's largest economies assembled in one place nor did they have the entire P-5 (permanent members of the UN Security Council) represented.
In that sense, the G-20 summit would be the first of its kind in Indian history.
The G20 presidency is an opportunity to present the diversity that is India to the outside world. (ANI)
ALSO READ: EU envoy calls India's G20 Presidency 'an influential voice'
Advertisements
[soliloquy id="31272"]
Advertisements
[soliloquy id="31269"]